30 Tech Companies with 4 Day Work Weeks
We've curated a list of tech companies with 4 day work weeks. Most of these software companies also offer remote working and flexible hours as standard.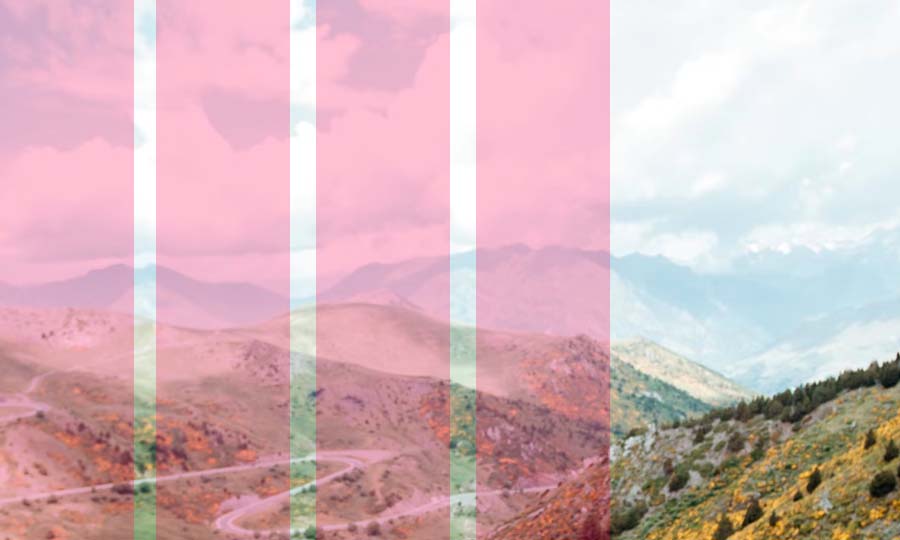 Ever since the pandemic, companies have had to take a look at the way they work. The pandemic forced us to think about more flexible ways of working and made us rethink what our priorities actually are. Does it matter if we're all in the same physical space for a meeting? Do we need such a big office space? And the all-important question – do we need this meeting, or could it actually just be an email?
The biggest, and perhaps the most exciting new idea, when it comes to ways of working is the potential of a four-day week. With that in mind, at 4 day week, we've curated a list of the best companies with 4-day work weeks. Most of these software companies also offer remote working and flexible hours as standard. With all the flexible benefits you could want, it's no surprise that these are the best tech companies to work for right now.
Most software developers may not enjoy the benefits of a four-hour week but now (in a post COVID world) they can very easily settle for the next best option - a job with a 4 day work week. It has the work / life balance of a part time, with the benefits of a full-time position.
Benefits to offering a 4 day work week in Tech
Tech companies are increasingly realizing the value of embracing the 4-day work week concept with many making the switch, and it's massively paying off. So, if you or your business are considering making the leap towards an even more flexible schedule by reducing your work week down to four days, then you can be secure in the knowledge that it can be a raving success. There are many benefits of a 4 day work week to both employer, and employee. For example:
4 day job listings get more applications – as you can imagine, there is going to be a lot more interest in a job posting with a four-day working week. This might mean more work for your hiring team, but more applications mean a higher chance of finding and employee that is the right fit for you.
Increased productivity (e.g. Microsoft Japan trialed a 4 day work week and productivity improved by 40%) – this is the biggest worry and probably the biggest reason companies don't want to make the switch. There's this worry that giving an inch will lead to employees taking a mile, but all evidence points to the opposite being true. In fact, if you give your employees a bit more freedom, they're more likely to want to make sure they're putting in the work to earn that freedom. If you know that putting in some extra effort is going to result in a day off, then there's no reason not to. Gone are the days of "I'll just do it tomorrow" with a four-day workweek. The aim is to install more balance in everyone's lives and everyone reaps the rewards.
Improved health & happiness – you know that post bank holiday glow you get? That feeling of being well-rested and having spent quality time with loved ones? Well, why wouldn't you want that every week? Having that extra day to yourself can make the world of difference both physically and mentally. And happier, healthier people make for much more productive workers – it's a win-win!
Improved staff retention – once employees have a taste of that four-day week goodness, why would they give it up? People want to feel considered and cared for, especially when it comes to the workplace. So, if you're giving your staff some great benefits, why would they ever want to leave? Even if the four-day week does end up extending out to other companies, if a member of staff already feels valued then they're less likely to want to leave. People leave bosses, not job roles so if you make yourself a great boss, your turnover of staff will dramatically reduce.
Reduced costs and more – we've already seen how much money flexible working can save us but with a reduced work week, the costs are reduced even less. There's no need for pizza Fridays or Thursday beer fridges. Being amongst the 4-day work week companies has some great financial benefits as well as there being benefits for the employees.
Now there are now hundreds of software jobs with a four-day work week.
If you're looking for some of the best tech companies to work for that also offer a four-day week, you're in the right place! Here is a list of top tech companies with a 4-day work week who are hiring right now:
Kickstarter recently went 100% remote after ditching their hybrid working policy and annouced that they'd also be switching to a shorter 4 day work week. They are also committed to personal growth and encourage employees to follow their passion and pursue side projects.
You'll wear many hats and take ownership while working in this tech company. Assuming different roles will help you build skills in various areas, which affords you a chance to become a valued asset to the company.
Aside from having a 4 day work week, Kickstarter also offers employees:

Smalls have built a subscription service selling quality foods for cats. But they save the best quality stuff for their staff through their 32-hour working week split over four days. A purrrrfect working environment if you ask me.
They also offer a host of benefits such as health insurance, 401k and unlimited PTO!
If Smalls sounds like the company with four-day work week for you then check up on their job listings and start living the dream at one of the best tech companies to work for.
Uplift are a consulting agency building an incubator of products.
They have a very flexible working policy allowing staff to indulge in the freedom to design your own work schedule. This includes 20 hours per week, a 4 day work week etc.
They are also currently hiring engineers.
GooseChase is an online scavenger hunt platform with apps on Android and iOS. It's a great idea for team building exercises and office parties; they even offer remote scavenger hunts!
GooseChase recently switched to a 4-day work week as an experiment but have said "they won't ever go back to 5 days". Productivity hasn't dropped and their employees are happier and healthier - a win for everyone.
They are also currently hiring software engineers.
Wildbit are the people behind popular developer tools Postmark (an email delivery service) and Beanstalk (a code deployment service) but they are also one of the pioneers of the 4 day work week. As can be seen on their blog, in 2017 they become the 4th major tech company to implement a 4 day work week so it's no surprise they're considered one of the best tech companies to work for.
Their applications, such as Postmark, are used by thousands of customers across the world and this success has been passed on to their staff where they have a truly amazing work-life balance. For example:
All members of staff work a 4-day week
All members of staff work 32 hours per week
They offer an annual retreat for all staff members which has been going since 2007
They are run by a husband and wife team who are well known advocates in the 4 day week space
They work on a caring set of guiding principles
They have plenty of current openings including lots of senior engineer roles.
6. Memberstack
Memberstack is an early-stage, YCombinator funded (YC20) startup who are building a SaaS application for authentication and payments. They served over 3 million people and 2,200 companies. Their node product allows you to build login forms and take payments without writing any code.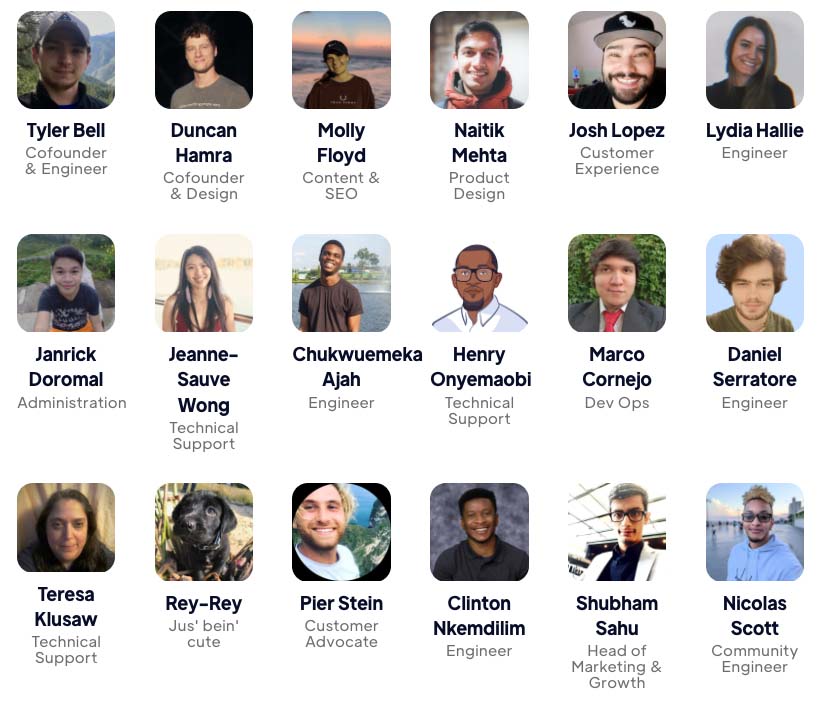 Half of their team works a 4-day work week and essentially, as long as you make a solid contribution, they are totally fine with a 36-hour 4 day work week. They also have an unlimited vacation policy with a minimum of 15 years as well as including national holidays.
In August 2021, DNSFilter announced that was piloting a 4-day work week to reduce employee stress and improve the work-life balance of its employees. The company, who offer cybersecurity protection products, say they will monitor KPIs but state that "all indicators point to this being a more permanent benefit of DNSFilter".
DNSFilter are also fully remote, offer unlimited PTO, team retreats (twice a year) and offer flexible working schedules. Aside from this, the company offers a range of other benefits such as home office budgets & full medical insurance for US employees.
DNSFilter are also hiring for software engineers, product managers and designers!
Would you like a 4 day work week?
Wonde is a company who values its engineers. The software firm is committed to excellence and champions an enabling work environment for its diverse and inclusive workforce.
Wonde's engineers enjoy competitive salaries, flexible working schedules, and plenty of paid time off. They also provide private health insurance coverage for employees and their dependents.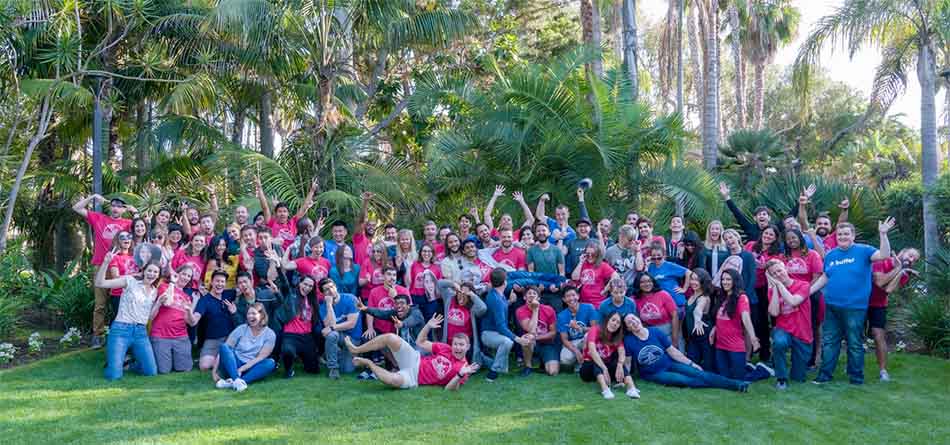 It doesn't get better than Buffer when looking for a software job with an excellent work-life balance. The software firm offers its engineers a competitive salary while enabling them to work remotely from anywhere in the world.
Most notable perks when working at Buffer include a 4-day week, health insurance, growth mindset fund, and company-matched 401(k). Parents are entitled to a three month family leave annually to bond with their munchkins.
On top of a generous salary, numerous grants, and stipends, Buffer operates on a profit-sharing model. If the company prospers, employees get a fat bonus giving employees an even greater reason to boost their productivity.
Full-stack and back-end developers with a passion for fitness and helping people lead a healthy life will enjoy working at Volt Athletics. The fitness company embraced a fully distributed workforce in the wake of the Covid-19 pandemic. Employees must reside in the US as there are periodic meetups in Seattle.
Volt joined the 4-day week bandwagon to let employees enjoy 3-day weekends and an improved work-life balance.
Best still, the fitness firm gives you complete control over your work schedule to let you work around your productivity peaks.
After a successful trial, Uncharted, the Denver-based social impact accelerator, shifted to a 4-day week permanently. Joining this tech firm as a software engineer is good for your health and well-being. Workers enjoy a strong and positive company culture.
The 32-workweek model makes working at Uncharted financially rewarding. Employees enjoy 100% pay for working 80% of the typical office hours.
A flexible work schedule lets employees put in hours at their most convenient time. Currently, the firm is fully remote but intends to revert to a 50/50 split of in-office and remote work after the pandemic.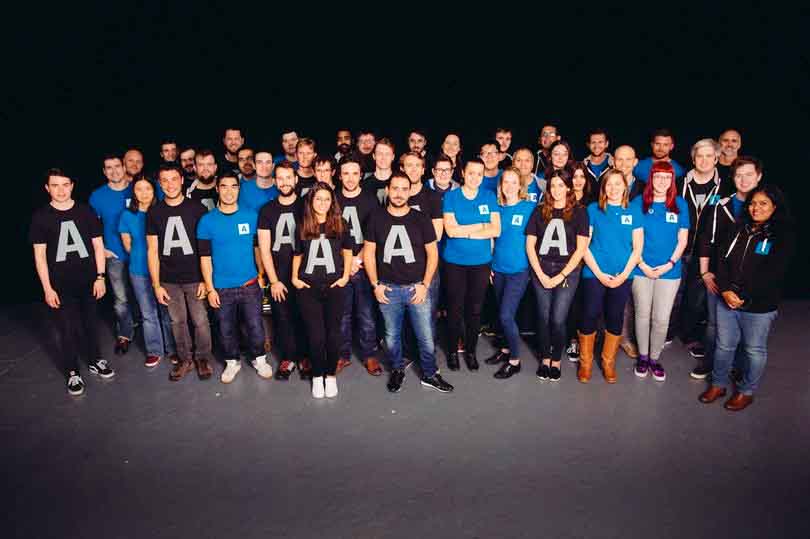 Since 2015 Administrate has operated on a 4-day work week, working 32 hours per week. Their Canadian founder, John Peebles, was inspired by China's policy to switch from a 6 day week to a 5 day week in 1995 with no loss in productivity.
The company's SaaS app helps training providers manage their services and currently employs around 70 members of staff. The company also raised a $2.5m investment - but this didn't mean a change in working conditions - all staff still enjoy a 3-day weekend!
If you're a software developer craving shorter workweeks and flexible working hours, consider joining 3D Issue. The Donegal-based tech firm decided to reduce the hours by polling the employees.
The CEO asked the employees to pick between a 20% raise and shorter workweeks. No one took the pay raise.
Other perks when working at Uncharted includes paid leave, a relaxed work environment, and taking the day off on your birthday.
Uncharted is a mid-sized tech firm run by a hands-on CEO who cares and values his workers. He goes over and beyond to keep the employees happy and productive.
If you're looking for a software developer position that allows you to work from home and at your convenience, Elephant Ventures might have a place for you.
The company switched to remote operation following the raging Covid-19 Pandemic. The New York-based tech firm also joined the 4-day workweek bandwagon.
Newly hired software developers can work from anywhere and enjoy a flexible work schedule. Coincidentally, Elephant Ventures had implemented 4-day workweeks in the Philippines for more than five years.
Other perks of working at this tech firm include a developer-friendly working environment, management values employees, transparent policies, and occasional free food.
The Ecomm Manager is the ideal workplace for software developers looking to build their careers. The tech firm is a leading resource for professionals in the e-commerce sector so it's no surprise it's made the list of the best tech companies to work for!
The small tech firm introduced 4-day workweeks to let employers enjoy a 3-day weekend. Since the firm is relatively small, employees enjoy a friendly working environment and strike a better work-life balance.
A flexible work schedule lets employees work at their most convenient and productive time. That allows them to earn a full salary while working for 32 hours a week. One of the perks of working for the indie-owned tech firm is huge career growth potential.
SEOMG! was founded just as the pandemic hit in 2020 but they haven't let that slow them down. They're one of the companies with 4-day work weeks and given that they started out in a pandemic and are still going strong, we'd say it's been a raving success!
As well as offering a four-day work week to all their staff, they also have flexible working hours so you can pick and choose when to work according to your own schedule. This super flexible working style was a necessity for starting a business during a pandemic and is only continuing in its prosperity.
THRYVE is one of the top tech talent partners in Germany and have been trying out their 4-day work week with great success. They started small with a 4-hour reduction to their working week and as it went so smoothly, they decided to up it to 8 hours.
Their motivation behind this move was to put the happiness and well-being of their staff before anything else. They also believed that it would help boost their productivity and bring better results – which has ended up ringing true. THRYVE have even been evaluating data around the 4-day work week and sharing their findings with other companies to get them on board too.
PDQ.com is a technology company that specializes in creating software solutions for system administrators and IT professionals. They offer products such as PDQ Deploy and PDQ Inventory, which are designed to simplify the process of deploying, updating, and managing software and hardware assets across a network. By providing user-friendly and efficient tools, PDQ.com aims to make the lives of IT teams easier and improve overall productivity within organizations.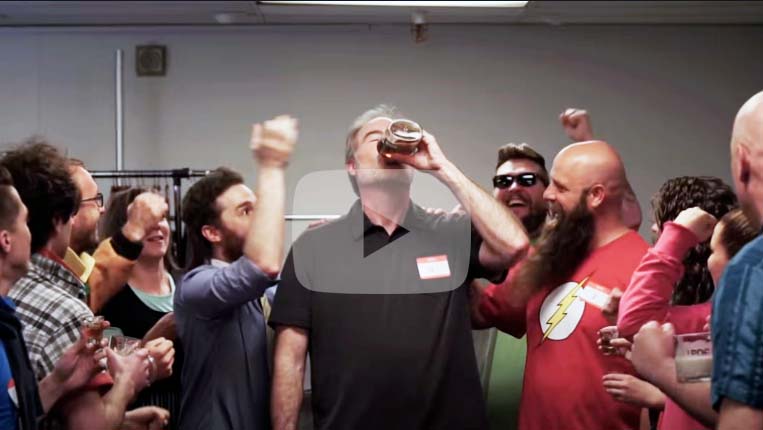 They are a team of 75+ software developers, product managers, DevOps, marketing & sales folks based in the heart of downtown Salt Lake City. Before COVID they mostly worked from their office in Utah, but now they are open to remote working from across the USA. And yes, they have a 4 day work week.
Dockwa.com is an online platform that makes it easy for boaters and marina operators to reserve and manage marina bookings. With a user-friendly app and website, Dockwa.com lets boaters quickly find, book, and pay for marina slips and moorings, while marina operators can handle reservations, customer chats, and billing more efficiently.
They have a four-day work week and don't track hours. Every Monday is a day off.
But wait... there's more:
There are many more tech companies who are currently hiring on a 4 day work week:
Final thoughts
There are huge advantages to switching to a four-day working week and, so far, not a downside in sight! The best remote companies to work for in 2021 have a few perks in common:
Flexible working conditions
Generous pay packages
Huge incentives
Health and wellness packages
FSA and 401(k)
Paid time off
And of course, a 4-day work week
If you are looking to improve your work-life balance but can't get a 4 day week job, maintaining good habits in your workflow is another good option. Adopting routines in your day-to-day work can lead to increased productivity.
More 4-day work week companies
We have also compiled a larger list of 300+ companies with 4-day work weeks. Each company is scored on their work-life balance by analysing many different criteria such as:
Whether they have a 4-day work week
Remote working
Flexibility
Openness to employee side projects
Vacation policy
We believe this is the year 4 day a week jobs go mainstream. Here's hoping that maybe by 2025 we'll have 3-day work week jobs!
Would you like a 4 day work week?