THRYVE
Growing Germany's Tech teams.
4 x 8hr days
50-100 employees
Hybrid remote
Berlin, Germany
Who we are
We are an experienced Technology Consultancy, focused exclusively on delivering growth and results for our partners in the German Technology market. Our quality-obsessed approach enables our partners to achieve critical business objectives in a way that's both effective and agile.
Our team
We're a great bunch of diverse people, we're always interested in hearing from ambitious people to join our team - so whether you're in sales, marketing, operations or just want to find out more, drop us a line today - we could have the opportunity you've been waiting for.
Our benefits
Here are just a few of the benefits of being part of the THRYVE team.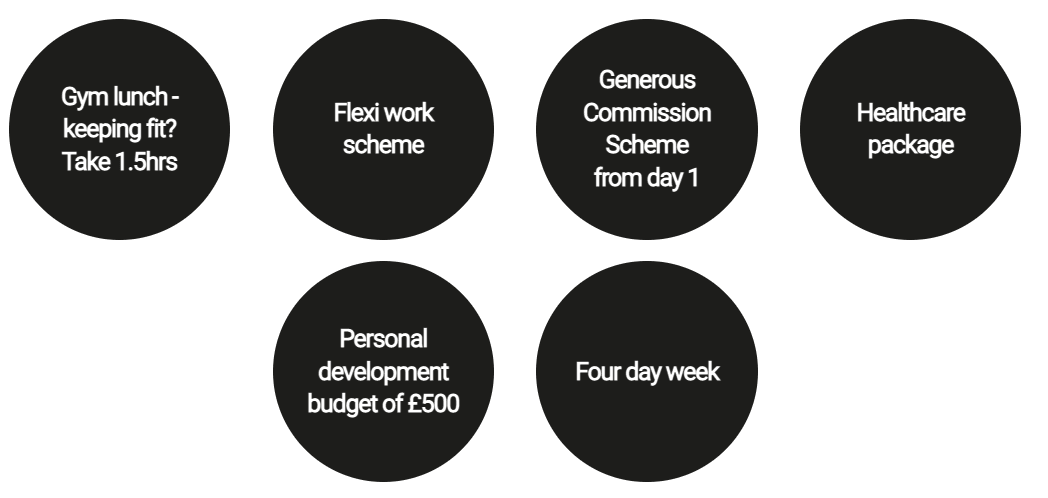 We want you to succeed from your first day, which is why we do everything to make sure you're comfortable and happy - whether you're in the office or working from home.
We believe a good work-life balance goes a long way for the overall productivity, quality of work and wellbeing of our team.
Open positions
Fetching 4 day work week jobs...
Would you like a 4 day work week?