Meilisearch
Meilisearch is an open-source, lightning-fast, and hyper-relevant search engine that fits effortlessly into your apps, websites, and workflow.
4 x 8hr days
10-50 employees
100% remote
Paris, France
Our product
Meilisearch is a flexible and powerful user-focused search engine that can be added to any website or application.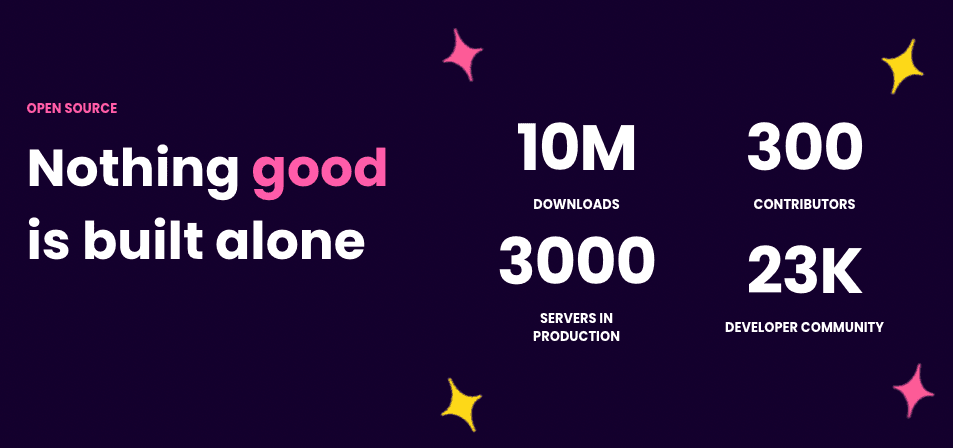 Meilisearch's mission is to create a best-in-class search experience for every website and application. We are building a blazingly fast and ultra-relevant search engine made in Rust that allows our partners to have a powerful search engine without initial configuration. Features such as typo-tolerance, filters, and synonyms are provided out-of-the-box.
Who we are
We are a team of 31 passionate people, and our project is growing fast (+10K GitHub stars in 12 months). We have been developing our OSS search engine product since 2018, and have been publicly monetizing our Cloud offer for a few months 🎉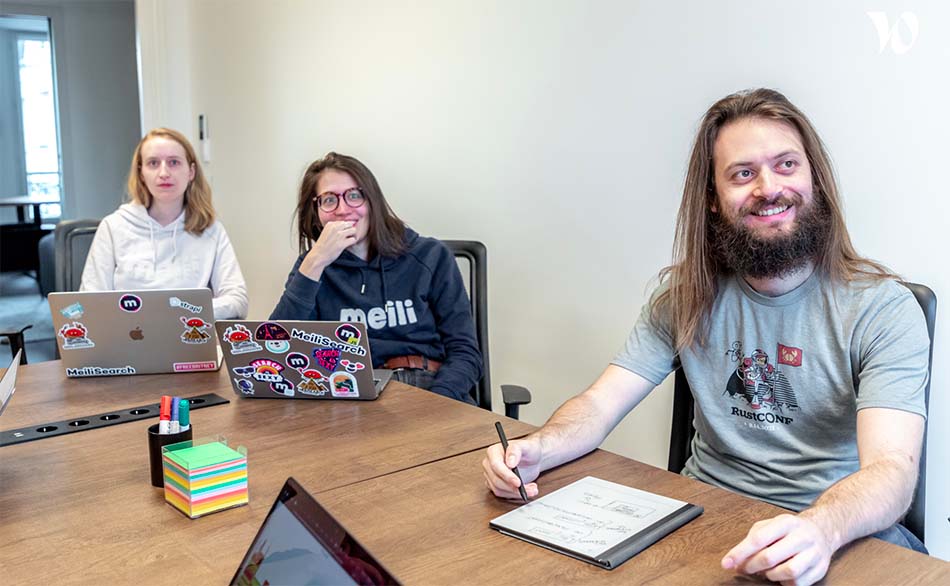 We are fully open source: we strongly believe the best way to realize our vision is to leverage the open source community's power. We already have many integrations and SDKs to allow any developer to try Meilisearch in their environment quickly. We have a vibrant connection with our community of early adopters and builders. We are in contact every day and eagerly listen to feedback from our contributors.
We completed a $15 million round of funding in September 2022, and are backed by 6 leading international investors Felicis Ventures, CRV, LocalGlobe, Mango Capital, Seedcamp, and Vercel CEO Guillermo Rauch. We have already partnered with industry heavyweights like Louis Vuitton and Platform.sh.
Employee benefits
Here are some of the things we offer in order for our employees to have the best possible experience!
4 day work week (32hrs), Friday's are yours!
Equipment: We provide Macbooks, headphones, screen(s), a desk, and all the equipment you need to work from home.
Remote friendly: 80% of our team is fully remote, others opt to work from the office. We reimburse coworking spaces and cafes fees.
Time off: We offer 6 weeks of paid time off for a full year to all our employees — and ping you until you take it all!
Parental leave: We give 3 months of fully paid leave to new and adopting parents: your job will be there for you when you get back.
Health insurance: We make sure all team members are covered with good insurance, local to the country you live in.
Stock options: As our team members make the success of Meilisearch, we trust stock options to all long-term employees.
As well as: team gatherings, sport activities stipend, mental health support and open source support
Open positions
Fetching 4 day work week jobs...
Would you like a 4 day work week?