10 Tech Companies with 4 Day Work Weeks (2021)
7 min read
19 May, 2021
We've curated a list of the best 10 companies with 4 day work weeks. Most of these software companies also offer remote working and flexible hours as standard.
Most software developers may not enjoy the benefits of a four-hour week but now (in a post COVID world) they can very easily settle for the next best option - a job with a 4 day work week. It has the work / life balance of a part time programming job, with the benefits of a full time position.
Tech companies are increasingly realizing the value of embracing the the 4 day work week concept, and it's massively paying off. There are many benefits of a 4 day work week to both employer, and employee. For example:
4 day job listings get more applications
Increased productivity (e.g. Microsoft Japan trialed a 4 day work week and productivity improved by 40%)
Improved health & happiness
Improved staff retention
Reduced costs and more
Now there are now hundreds of software jobs with a four day work week.
Here is a list of 10 tech companies with a 4 day work week who are hiring in 2021:
Bit.io is an early-stage, VC funded startup who are helping improve the productivity of data scientists and software engineers. They've built a scalable cloud database with the social and community features of GitHub.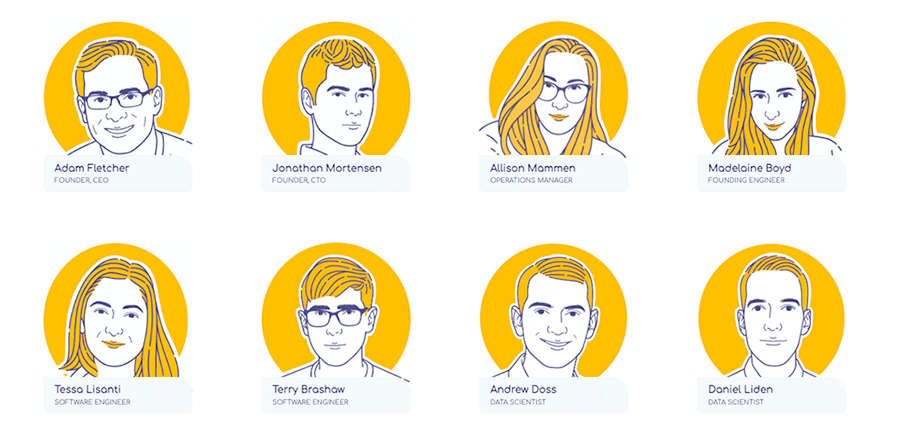 They are mostly based in California but work completely remote. All there staff work 4 days a week (32 hours) with every Friday off - pretty sweet! They also have transparent salaries and are a very forward thinking company in general.
They are also currently hiring software engineers.
GooseChase is an online scavenger hunt platform with apps on Android and iOS. It's a great idea for team building exercises and office parties; they even offer remote scavenger hunts!
GooseChase recently switched to a 4 day work week as an experiment but have said "they won't ever go back to 5 days". Productivity hasn't dropped and their employees are happier and healthier - a win for everyone.
They are also currently hiring software engineers.
Wildbit are the people behind popular developer tools Postmark (email delivery) and Beanstalk (code deployment) but they are also one of the pioneers of the 4 day work week. As can be seen on their blog, in 2017 they become the 4th major tech company to implement a 4 day work week.
Their applications, such as Postmark, are used by thousands of customers across the world and this success has been passed on to their staff where they have a truly amazing work-life balance. For example:
All staff work a 4 day week
They all work 32 hours per week
They've went on 14 team retreats since 2007
They are run by a husband and wife team who are well known advocates in the 4 day week space
They work on a caring set of guiding principles
They are also currently hiring software engineers.
If you don't mind popping into the office once or twice a week, you'll love it at Monograph. This tech company runs a 4-day work week but with a twist – you get to choose your off days.
But you must come in at least two days a week, and the company takes employees out for lunch on Fridays.
Monograph is committed to personal growth and encourages employees to follow their passion and pursue side projects. That may have something to do with the fact that the firm started as a side project.
You'll wear many hats and take ownership while working in this tech company. Assuming different roles will help you build skills in various areas, which affords you a chance to become a valued asset to the company.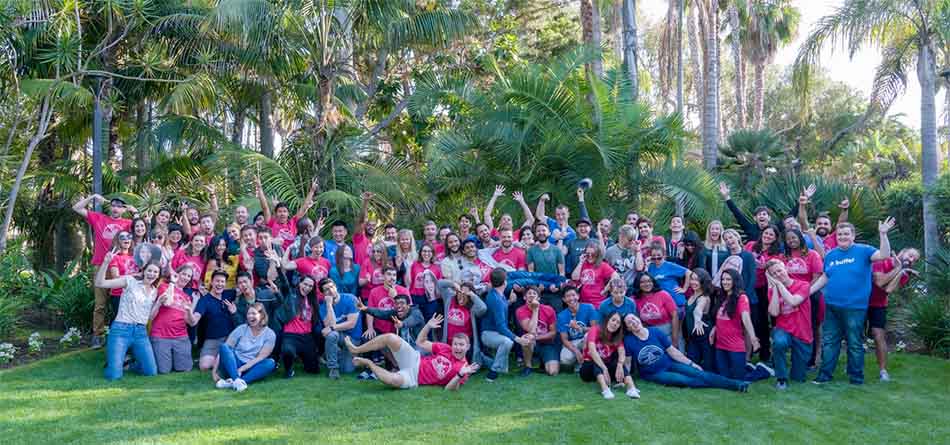 It doesn't get better than Buffer when looking for a software job with an excellent work-life balance. The software firm offers its engineers a competitive salary while enabling them to work remotely from anywhere in the world.
Most notable perks when working at Buffer include a 4-day week, health insurance, growth mindset fund, and company-matched 401(k). Parents are entitled to a three months family leave annually to bond with their munchkins.
On top of a generous salary, numerous grants, and stipends, Buffer operates on a profit-sharing model. If the company prospers, employees get a fat bonus.
In August 2021, DNSFilter announced that is was piloting a 4 day work week to reduce employee stress and improve the work-life balance of it's employees. The company, who offer cybersecurity protection products, say they will monitor KPIs but state that "all indicators point to this being a more permanent benefit of DNSFilter".
DNSFilter are also fully remote, offer unlimited PTO, team retreats (twice a year) and offer flexible working schedules. Aside from this, the company offers a range of other benefits such as home office budgets & full medical insurance for US employees.
DNSFilter are also hiring for software engineers, product managers and designers!
Despite the quirky name, Cockroach Labs is a fantastic company that values its engineers. The software firm is committed to excellence and champions an enabling work environment for its diverse and inclusive workforce.
Cockroach Labs engineers enjoy competitive salaries, flexible working schedules, and time off. It provides full health insurance coverage for employees and their dependents.
If you need it, the company provides free mental health support and counseling.
Get 4 day week jobs delivered to your inbox
Cockroach Labs ensure workers ride off to the golden sunset with a generous nest egg by providing them with a Flexible Spending Account (FSA) and 401(K).
New parents are entitled to 12 weeks of paternity leave, re-entry support, and individualized transition time on top of the $500 baby bucks to spoil your little one.
Full-stack and back-end developers with a passion for fitness and helping people lead a healthy life will enjoy working at Volt Athletics. The fitness company embraced a fully distributed workforce in the wake of the Covid-19 pandemic. Employees must reside in the US as there are periodic meetups in Seattle.
Volt joined the 4-day week bandwagon to let employees enjoy 3-day weekends and an improved work-life balance.
Best still, the fitness firm gives you complete control over your work schedule to let you work around your productivity peaks.
After a successful trial, Uncharted, the Denver-based social impact accelerator, shifted to a 4-day week permanently. Joining this tech firm as a software engineer is good for your health and well-being. Workers enjoy a strong and positive company culture.
The 32-workweek model makes working at Uncharted financially rewarding. Employees enjoy 100% pay for working 80% of the typical office hours.
A flexible work schedule lets employees put in hours at their most convenient time. Currently, the firm is fully remote but intends to revert to a 50/50 split of in-office and remote work after the pandemic.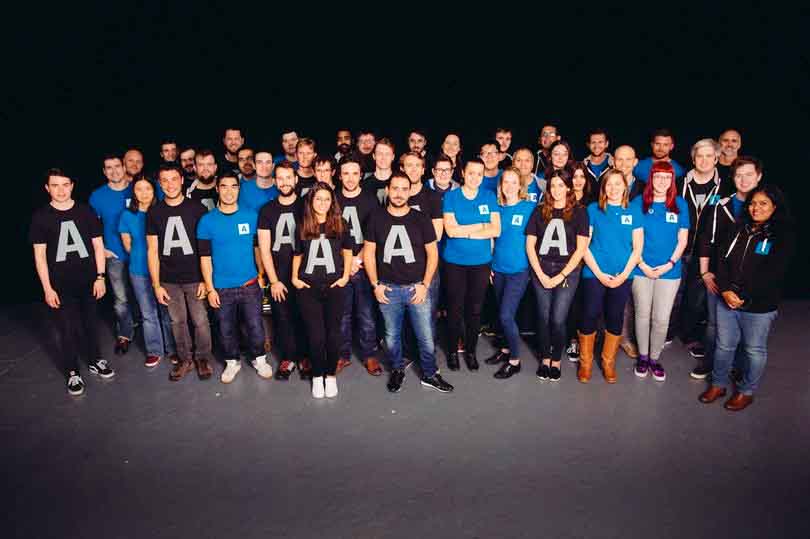 Since 2015 Administrate has operated on a 4 day work week, working 32 hours per week. Their Canadian founder, John Peebles, was inspired by China's policy to switch from a 6 day week to a 5 day week in 1995 with no loss in productivity.
The company's SaaS app helps training providers manage their services and currently employs around 70 members of staff. The company also raised a $2.5m investment - but this didn't mean a change in working conditions - all staff still enjoy a 3 day weekend!
If you're a software developer craving shorter workweeks and flexible working hours, consider joining 3D Issue. The Donegal-based tech firm decided to reduce the hours by polling the employees.
The CEO asked the employees to pick between a 20% raise and shorter workweeks. No one took the pay raise.
Other perks when working at Uncharted includes paid leave, a relaxed work environment, and taking the day off on your birthday.
Uncharted is a mid-sized tech firm run by a hands-on CEO who cares and values his workers. He goes over and beyond to keep the employees happy and productive.
If looking for a software developer position that allows you to work from home and at your convenience, Elephant Ventures might have a place for you.
The company switched to remote operation following the raging Covid-19 Pandemic. The New York-based tech firm also joined the 4-day workweek bandwagon.
Newly hired software developers can work from anywhere and enjoy a flexible work schedule. Coincidentally, Elephant Ventures had implemented 4-day workweeks in the Philippines for more than five years.
Other perks of working at this tech firm include a developer-friendly working environment, management values employees, transparent policies, and occasional free food.
The Ecomm Manager is the ideal workplace for software developers looking to build their careers. The tech firm is a leading resource for professionals in the e-commerce sector.
The small tech firm introduced 4-day workweeks to let employers enjoy a 3-day weekend. Since the firm is relatively small, employees enjoy a friendly working environment and strike a better work-life balance.
A flexible work schedule lets employees work at their most convenient and productive time. That allows them to earn a full salary while working for 32 hours a week. One of the perks of working for the indie-owned tech firm is huge career growth potential.
Final thoughts
The best remote companies to work for in 2021 have a few perks in common:
Flexible working conditions
Generous pay packages
Huge incentives
Health and wellness packages
FSA and 401(k)
Paid time off
And of course a 4-day work week
If you are looking to improve your work-life balance and can't get a 4 day week job, however, maintaining good habits in your workflow is another good option. Adopting routines in your day to day work can lead to increased productivity.
More 4 day work week companies
We have also compiled a larger list of 50+ companies with 4 day work weeks. Each company is scored on their work-life balance by analysing many different criteria such as:
Whether they have a 4 day work week
Remote working
Flexibility
Openess to employee side projects
Vacation policy
We believe 2021 is the year 4 day a week jobs went mainstream. Maybe by 2025 we'll have 3 day work week jobs?
Get 4 day week jobs delivered to your inbox