Seed&Spark
Connecting people through stories that matter.
4 x 8hr days
10-50 employees
100% remote
Atlanta, United States
Who we are
We're building a new kind of company at Seed&Spark. One where you don't have to check your humanity at the door.
We're cultivating a culture that's empowering and equally fosters personal and professional growth. A culture that prioritizes getting to the best idea, regardless of where it originated. One that is flexible enough for us to lead rich, creative lives outside of work. One that acknowledges that when you spend this many of your waking hours together, it should feel like family.
Our product
Seed&Spark is a platform that helps diverse creators build sustainable careers while amplifying the cultural impact of their work.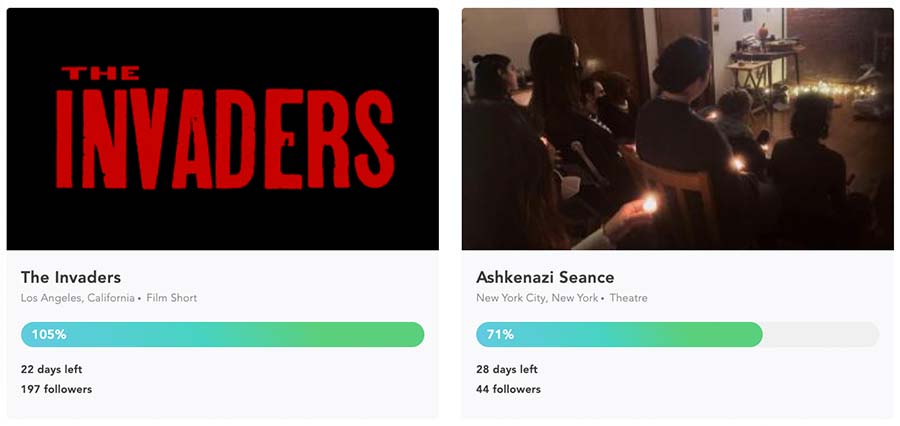 Seed&Spark powers creator sustainability through our best-in-class crowdfunding platform and free education, and we power creator impact through our suite of Diversity, Equity, and Inclusion (DEI) distribution platforms: Film Forward and Impact Screening Experiences.
Film Forward and Impact Screening Experiences are built to deliver exceptional films into the workplace to build inclusive culture, and drive individual and organizational transformation.
We deliver education, tools and resources that create access for all storytellers to get their work made and seen. We want to ensure creators can build a better future for themselves and their communities by retaining ownership and building career equity with each new project.
Our values

Empathy: Empathy not only helps us understand the world around us, but shines a light on the world inside us. We build and use our platform and technology with the same devotion to empathy as the stories our efforts support.
Community: We believe empathy is built through community and communication. We connect filmmakers and audiences, collaborators and peers, like and unlike perspectives.
Integrity: We care about sustainability, transparency, accountability and honesty. We act with integrity with our filmmakers and our audiences, and we hold our content to the same standards. We are not afraid to challenge even the most core assumptions that drive our industry if it means more effectively delivering sustainability for artists.
Creative energy: We strive to be an unstoppable force of relentless positivity and momentum. We make space for entrepreneurship, creation, empowerment, originality, independence and rebellion. We are problem-solvers. We are solutions-oriented.
Belonging: We celebrate all identities and perspectives. We're here to champion the most diverse set of stories and ideas and make it possible for everyone's story, no matter how specific or personal, to be seen as universal.
Our benefits
4 day work week but get paid for 5!
100% remote
Flexible working hours
Open positions
Fetching 4 day work week jobs...
Would you like a 4 day work week?