Procurify
Make spending smart and simple. Helping finance, accounting and operations teams make smarter business decisions.
4 x 8hr days
100-500 employees
100% remote
Vancouver, Canada
Who we are
Procurify is the leading all-in-one spend management solution that helps mission-driven organizations deliver tracking, accountability, and end-to-end workflows for expenses and spending. It's our goal to unlock the financial potential of our customers so they can create a greater positive impact on society.
Our team
We've welcomed team members who were boat captains, funeral directors, swing dancers, competitive gamers, plumbers, and novelists. Everyone has a story and we're here to embrace them!

As a self-proclaimed group of "misfits that fit", our team is made up of crazy, amazing humans from all walks of life (truly, we welcome everyone from ex-boat-captains, to swing-dancers, to competitive gamers and novelists!)
Everyone has a story, but no matter how different our lives outside the office may be, we all share the same core values: empowerment, humility, empathy, inspiration, fearlessness, and, of course, teamwork, that drive us to work together to find happiness and purpose in our work.
We work for each other so that we can celebrate together.
Our benefits
We empower mission-driven organizations around the world – across industries like biotechnology, education, health care, manufacturing, and software – to achieve their goals by making their money go further.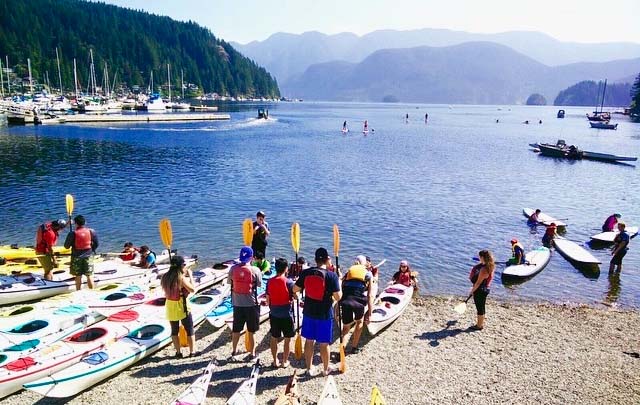 Money is complicated, managing it shouldn't be. We make spend management smart and simple.
You're empowered to do your best work
We've created an environment where personal and professional growth is a real priority. Some of the great perks we offer include:
Flexible working: We're a remote-first organization with flexible working hours. Work anywhere from within Canada!
Four-day workweek: Burnout is real. To help you restore balance between work and life, all Procurify team members work four days a week.
Unlimited responsible time off: Work hard, play harder. All team members can take advantage of our unlimited responsible time off policy.
Extended health benefits: Massage appointments, dental coverage, counselling… You name it, our extended health benefits program likely covers it. Take advantage and become the best version of yourself.
Community initiatives: We have a strong commitment to community. Join one of our regular community days, donate to our Donate Your Day program, and get involved with one of our lunch and learns.
Stock options: Everyone has a chance to own a part of Procurify!
DEI initiatives: We regularly run a diversity, equity, and inclusion roundtable where we host guest speakers and tackle the topics that matter.
Open positions
Fetching 4 day work week jobs...
Would you like a 4 day work week?