Bitloops
Blazing fast backend development. Build, manage, and deploy enterprise grade applications better & faster than even.
4 x 8hr days
~10 employees
100% remote
Athens, Greece
Who we are
We are an early stage startup based in Athens, Greece with the goal of changing the way software is built. Bitloops is the first Backend-as-a-Service platform for enterprise projects making good design, testing, development, & deployment easier than ever.
Our vision is to disrupt backend software development at a massive scale and become an integral part of software development globally though our Bitloops programming language & platform.
Our product
Bitloops is a platform that allows developers to write well-designed software, easily modify system architectures, deploy applications to production and manage changes, new features / products with ease.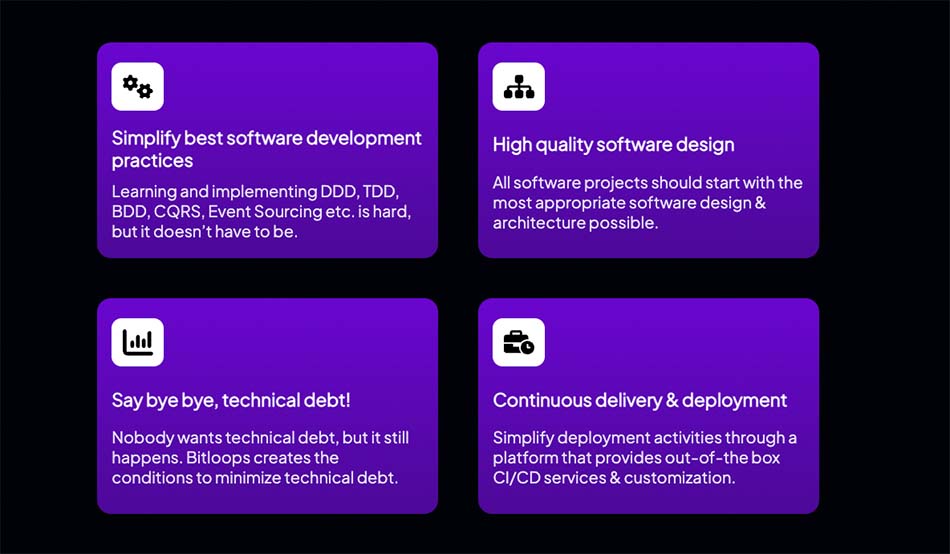 It empowers teams to innovate rapidly and expand product / business without sacrificing product simplicity, maintainability or extendability.
Our benefits
Four day work week (32hrs), every Friday is off
Excellent PTO (30 days)
100% remote working
Flexible working hours
Much more
Open positions
Fetching 4 day work week jobs...
Would you like a 4 day work week?