Discord Product Manager Salaries Demystified: The Ultimate Guide
Unlock the secret to earning top salaries as a Discord Product Manager. Find out what you're worth and how to negotiate for the compensation you deserve.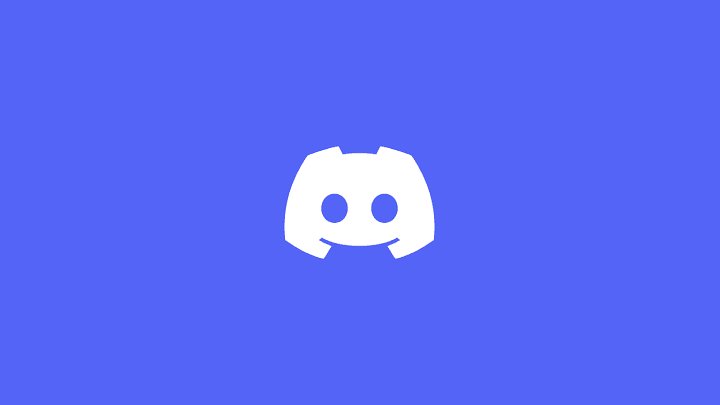 A recent study showed that 43% of companies are recruiting for a product manager. Discord is one of these companies.
Below we explore the salary of a product manager at Discord and compare it with other tech jobs in the same company and other organizations.
Discord Product Manager Salaries Overview
A Discord product manager's salary is competitive and aligns with industry best practices. For example, the average salary of a product manager is $192,000 per year - similar to what is paid for the same position at Slack.
The company also offers market-related base pay and generous benefits, like a bonus, profit sharing, tips, a commission, or stock. There are regular salary reviews in consultation with employees. Besides getting competitive pay, employees at Discord enjoy a stable work-life balance.
Compared with other tech jobs in the same company, a product manager's salary fares better. For example, the pay is on par with the salary of a machine learning engineer and a full-stack developer. It's higher than the pay of a senior recruiter or customer experience associate but less than that of a sales business manager.
When you consider other tech companies, like Slack, the salary of a product manager at Discord is above average. However, product managers at Skype earn more than a Discord product manager by a ~$20k.
Factors that Influence Discord Product Manager Salaries
Several factors influence your salary as a Discord product manager. They include your experience, seniority, industry, location, education, skills, and negotiation skills. Let's explore each one of them.
Experience and Seniority
Experience and seniority trump all other factors in determining your Discord product manager salary. You can expect to earn a higher salary than entry-level job candidates if you have more experience as a product manager. For example, a junior product manager earns an average salary of $126,000 per year.
On the other hand, the average salary for a Discord senior product manager is $192,000 per year. Typically, a product manager should have a minimum of five years of experience in the product industry to earn more income.
Location
Besides your seniority and level of experience, your location plays a role in influencing your salary. You can earn more income if your company is located in a city with a high cost of living.
According to Indeed, Seattle ($127,482 per year) WA and San Jose ($134,181 per year) CA, are some of the highest-paying cities in the United States for product managers. But South Dakota ($78,237 per year) and Alabama ($78,810) have the lowest average pay for product managers, according to Zippia.com. The cost of living is quite low in these locations.
| Location | Average Salary for Product Managers | Source | Cost of Living |
| --- | --- | --- | --- |
| Seattle, WA | $127,482 per year | Indeed | High |
| San Jose, CA | $134,181 per year | Indeed | High |
| South Dakota | $78,237 per year | Zippia.com | Low |
| Alabama | $78,810 per year | Zippia.com | Low |
Education and Skills
Your education and skills are also crucial in determining your product manager's pay. For instance, holding an advanced degree, like an MBA, can earn you a higher salary than someone with only an undergraduate certificate.
However, you must have a BA/BS in computer science, engineering, or relevant technical experience if you want to qualify as a product manager at Discord.
Furthermore, if you have specific skills, such as product management or development, you can double your chances of getting higher pay. So it pays to upgrade your skills by taking short courses related to your career and industry.
Would you like a 4 day work week?
Negotiation
It's also possible to harness negotiation skills to make more money. Inc Magazine says individuals who negotiate their pay can convince their employers to pay them more over the course of their employment. And one way to prepare yourself to negotiate is by researching your potential employer.
Find out current salaries for a job you're applying for in your industry to benchmark your expected salary.
How do these Salaries Compare vs other Companies?
According to Comparably, many employees are satisfied with Discord's compensation policies. The company received a C+ on average regarding salaries and wages, showing there's room for improvement.
Additionally, employees say Discord pays competitive salaries, including a base salary and several generous benefits. Discord also carries out salary reviews to ensure they're aligned with industry best practices. It also asks for feedback from employees when it comes to adjusting or raising salaries.
Apart from competitive pay, Discord promotes a balanced work culture. It throws parties for its staff to have fun, and provides mental health benefits, daily lunch stipends, wellness reimbursements, and more. According to Discord's job ad, additional benefits include:
Mental health resources and quarterly wellness stipends
16+ paid holidays, 4 weeks of PTO + use-what-you-need sick days
Paid parental leave (plus fertility, adoption and other family planning benefits)
Flexible long-term work options (remote and hybrid)
Volunteer time off
| Company | Salary Range | Discord Product Manager Salary |
| --- | --- | --- |
| Slack | A product manager at Slack can earn a median yearly salary of $170,000. | Above Average |
| Skype | A Skype product manager's estimated total pay is $216,914 per year. The amount includes an estimated base salary of $157,047 per year and an additional payment of nearly $59,867 per year. They also get bonuses, commissions, profit sharing, or tips. | Above Average |
| Ring Central | A product manager at RingCentral can earn an estimated total salary of $205,277 per year. Their estimated base pay is $145,554 per year, including an estimated additional pay of $59,723 per year. | Above Average |
How Do Discord Salaries Differ Between Different Positions?
| Position | Salary Range |
| --- | --- |
| Machine Learning Engineer | Based on Glassdoor's collected salaries from users, a machine learning engineer at Discord can earn nearly $194,669 per year. Also, their base pay is around $137,403 per annum, including an extra estimated pay of $57,266 per year. They get additional pay in the form of profit sharing, tips, stock bonuses, and commission. |
| Full Stack Developer | A full-stack developer at Discord can expect to earn an estimated salary of $132,045 per year. They receive an estimated base pay totaling $105,250 per year and another payment of $26,795 per year. Commissions, stock, profit sharing, tips, and bonuses are among their perks. |
| Senior Business Manager | A Discord senior business manager's estimated total salary is $217,291 per year. This pay includes an estimated base pay of $129,416 and an additional pay of nearly $87,876 per year. Their benefits include bonuses, stock, profit sharing, tips, and commission. |
| Customer Experience Associate | A customer experience associate at Discord can expect to receive an estimated $53,835 per year. The salary includes an estimated base pay of $44,393 per annum and an extra estimated pay of $9,442 per year. |
| Senior Recruiter | As a senior recruiter at Discord, you can expect to earn an annual salary of $158,578. It includes an estimated base pay of $93,970 per year and nearly $64,608 in additional income per year. They get benefits like bonuses, commissions, profit sharing, tips, and stock. |
6 Tips on Negotiating a Higher Salary
Want some tips on asking for a higher salary at Discord? Follow these steps:
Research salaries
Sites like Glassdoor and PayScale to know what an ideal salary looks like. You can find detailed reports on salaries to see how your current pay compares to the same roles in other companies.
LinkedIn is another great source of information on compensation. You can use the tool to view a comprehensive breakdown of salaries by job title and location. Also, reach out to your colleagues or peers to find out more salary data.
Consider inflation
Asking for an inflation-adjusted pay raise from your employer is the right thing to do. Be sure your employer's compensation policy allows for cost of living adjustments before you submit your request. If they don't, you can still factor in the inflation rate in your salary raise.
Know the right time
Ask for a raise at the right time. Do this before your company makes budgets for the year. If you wait to ask for a pay raise until there's a performance review, you may reduce your chances of getting one. So find out from your HR department or your boss about the timeframe in which your company makes salary increases.
Or you can persuade your employer to give you a pay raise after you have hit a massive sales goal for the business. If you take on more responsibilities, it's also the perfect time to present your request.
Zero in on value
Highlight the value you have added to your organization. Your manager or employer may not be aware of the valuable contributions you have made to the organization. Make a list of what you have contributed to your company over the last six months.
Show your boss why you deserve a pay increase with a powerful presentation.
Be ready for other options
Be open to other alternatives, such as a once-off payment or extra benefits. Your employer may indicate they can't afford to adjust your salary. So be prepared to accept other payment options, like child care assistance, wellness benefits, paid time off, etc.
That being said, you should always be prepared for your raise to be rejected. If this happens, you'll need to decide whether you want to stay at the company, or search for employment in greener pastures.
Wrapping it up
Discord pays a competitive salary for a product manager in line with industry best practices. It also offers several benefits and perks, like medical health insurance, paid time off, etc. You must have an undergraduate degree in computer science and engineering and technical experience to work as a product manager at Discord.
Finding a job that suits your salary expectations and provides a better work-life balance is like looking for a needle in a haystack. But worry no more. 4dayweek has the most updated jobs that offer a flexible work environment, such as working for 32 hours on a 4-day week. Sign up for free to land your dream career without hassle.
Would you like a 4 day work week?