Fuelius
We are a UK-based growth marketing agency that works with scaling companies to connect their customer journey, generate high-quality leads and achieve revenue goals.
4 x 8hr days
10-50 employees
Hybrid remote
Chester, United Kingdom
Who we are
With over 25 years of experience, Fuelius is an Umbraco Gold partner and recently became invited to be an Elite Hubspot Partner, putting us in the top 1% of their 6,500 strong global agency roster.
Our core services enable businesses to achieve consistent revenue growth through web development, strategic automation, technology implementation and inbound marketing solutions.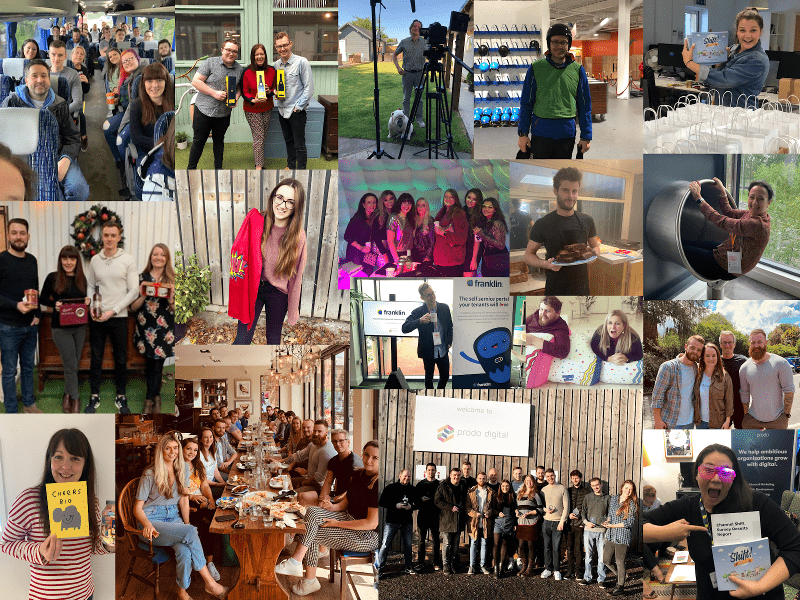 Our History
Over 20 years ago, CEO Pippa Adams founded Prodo as a web agency with a good feeling that the internet was here to stay.
In 2022, after over two decades of learning and evolving our services to match the ever-changing digital landscape, Fuelius was established as a new brand to enable growth for commercial and private sector clients. Prodo now focuses exclusively on building dedicated solutions for the social housing sector.
Working at Fuelius
As a 30+ strong team, we're a friendly and professional bunch with a strong set of values that mean we genuinely care about what we do and always stay curious about how we can keep developing what we do to always stay ahead of the curve. We're happy to say that we're a little bit different and we've built our business to encourage creativity.
We live by the following values:
Stay Curious
Have fun and do Good
Genuinely care
Get it done
Employee Benefits
Fuel your career with the following benefits offered by our team.
4 day working week @ 100% salary - Offs on Friday
Private Medical Plans
Hybrid Remote Set-up, with 2 days reporting in our office based in the heart of the Cheshire countryside
Maternity, Paternity and Adoption Benefits
Flexible Working Hours
Annual away days
Social Events
Would you like a 4 day work week?