Collabora
We're a software consultancy specialising in bringing companies and the Open Source community together.
4 day week (32hrs)
100-500 employees
100% remote
Cambridge, United Kingdom
Who we are
Collabora is a software consultancy specialising in bringing companies and the Open Source community together. We combine years of Open Source software leadership with an understanding of the challenges that businesses, non-profits and governments face.

Collabora brings deep technical expertise in system integration & architecture, graphics, multimedia, web engines and communications to a number of market verticals, including mobile, IVI / automotive, set top box / smart TV, and a range of other specialised embedded applications.
Since our founding in 2005, we've been at the forefront of Open Source technology, developing solutions that power today's leading products across a number of industry segments, included in millions of devices worldwide. Whether its the Linux Kernel or LibreOffice, our expertise spans across all key areas of Open Source software development, from graphics, multimedia and web engines, to complete, integrated solutions.
Our team
Our team of engineers and developers – nearly 100 strong – are among the most motivated and active Open Source contributors and maintainers around the world. They have a passion for technology and Open Source, a key part of our core values. When not working on client projects, Collaborans volunteer their time in their respective expertise domains and participate in the strategic planning of the Open Source projects they invest themselves into.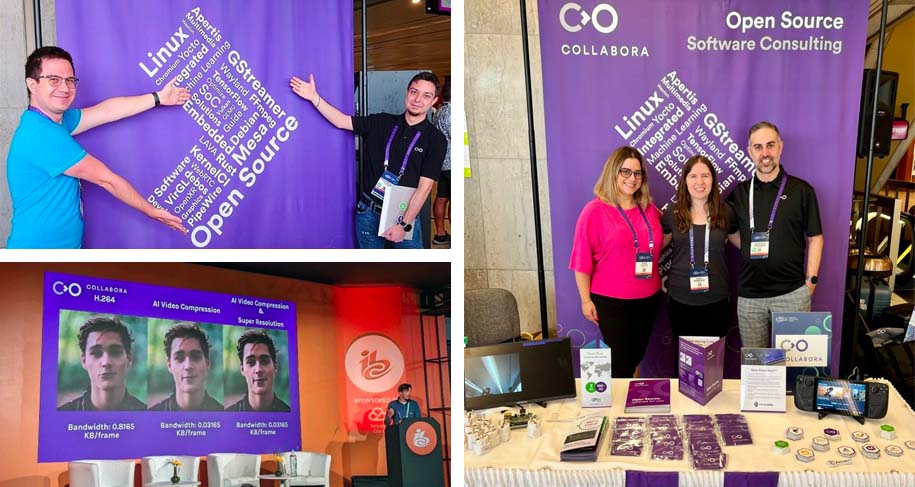 From tailoring the latest Open Source technologies to your projects, to integrating Open Source methodologies into your organization or contributing your code back to the community, you can count on us to help you navigate the ever-evolving world of Open Source. Contact us today to see how we can work together.
Team Benefits
At Collabora, we value having a great work-life balance, that's why we offer:
Very flexible working arrangements e.g. 4 day week (32hrs)
100% remote working: our team is based in 38 different countries
Healthcare + dentalcare (location dependent)
Pension (location dependent)
Bi-yearly retreats (the last was Portugal '23)
All the equipment you'll need
Life & disability insurance
Professional development
Sabbaticals (6 weeks every 5 years)
And much more
Would you like a 4 day work week?