Product Manager Salary London: An Analysis
Get a better understanding of the Product Manager job market in London with our comprehensive salary guide. We compare PM salaries by seniority & years of experience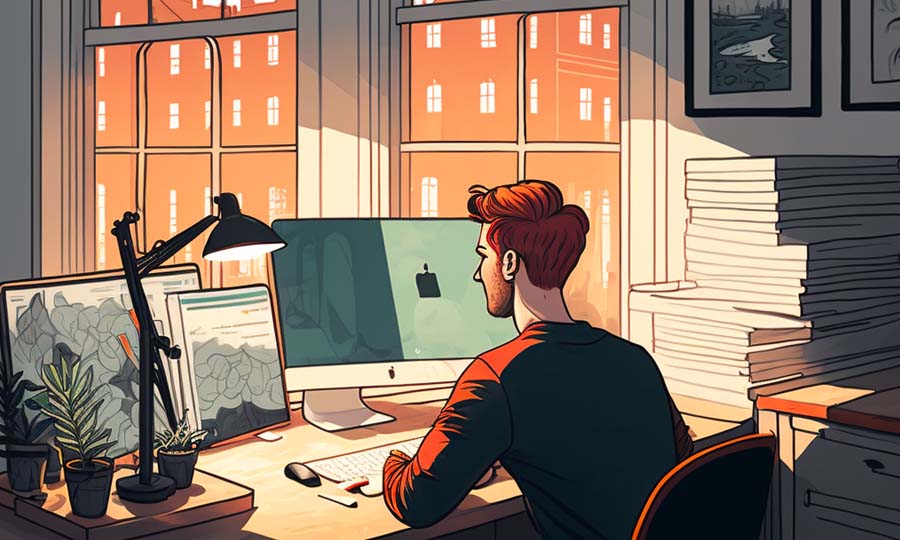 Besides being the UK's capital, London is also the industrial and corporate center of the country. Most corporate headquarters, branch offices, and campuses are located here. That's why, if you're looking to build a career in the UK, London is one of the first places to start your job search.
And for those with the correct qualifications and aspirations, being a product manager (PM) in London can be pretty lucrative.
How lucrative, exactly?
That's what we'll find out in today's feature on 4 Day Week, which delves deep into the salary and compensation package of London-based product managers!
Salary data listed here is valid as of January 20th, 2023.
Average Product Manager Salaries in London
Demand for product managers is booming, with 43% of companies in the UK reporting that they're hoping to hire more talent for the job. And with greater demand, the salary for product managers in the country is rising, too.
According to the latest salary data from levels.fyi, product managers in the Greater London area enjoy a median total salary of £82,927 per year. This is higher than the national median salary for product managers, which sits at £73,362 a year.
If you're applying for product management positions in London, depending on many different factors like relevant working experience and seniority, the salary offered to you can be as low as £39,000 or as high as £194,000.

Factors that Influence Product Manager Salaries in London
While deciding on how much to offer you, employers will consider many different factors before coming up with a final number.
Years of Relevant Experience
Like any other job, the more work experience you have, the better you will get paid. Most job postings for product managers on 4 Day Week require applicants to have a couple of years of working experience before they're even considered.
The actual length of working history will differ depending on the role. Postings for senior-level product managers may require you to have 5 to 12 years of experience.
Meanwhile, you can be considered a candidate for entry-level jobs like associate or assistant product managers with only a year or two of working experience. If you do well enough at the interviews, you can snag the job without any prior experience!
Of course, there's a big gap between the salary of an entry-level product manager and a senior-level one. The average assistant product manager salaries and other entry-level positions make around £62,677 a year, while senior staff can make up to £129,840.
Would you like a 4 day work week?
Education
Though you're not required to be college-educated to become a product manager, you'll have a hard time finding any product manager's job description to have the phrase "No prior experience required" written on it.
A 3-5 years degree is the norm for this job. Alternatively, you can substitute that for a certificate from the Chartered Institute of Marketing (CIM) or the Market Research Society (MRS).
Seniority
Senior staff in a company will naturally make more than new hires or those in junior positions. Other than having more responsibilities, senior members are already accustomed to the way a company operates and have the trust of higher management. As a result, a senior product manager salary is typically higher. Their benefits package is also better than junior members who haven't had the chance to prove themselves.
But don't despair if you're offered a low salary from the get-go. As you gain more working experience and make yourself a name in the company, pay raises and promotions will eventually come your way.
If you have a position at a large company like a Microsoft software engineer, you're expected to gain promotions after a few years!
Negotiation Skills
Though it may seem like a dangerous move, it's always recommended that you take a step back and look critically at the salary you'll receive for the job. If you feel like it's too low for whatever reason, don't hesitate to negotiate for more!
It's a standard industry practice, so the recruiter working your case won't fault you for bargaining.
Research the average salary for the position, and consider your skills, qualifications, and working experience. Then, come up with a solid figure. Never begin negotiating without knowing exactly how much you want.
They may still reject your demand, but at least you've tried. You can either take their original offer or apply for another job that'll give you better pay!
London based Product Manager Compensation Review
Product managers generally pay pretty well. But, as one person noted, the pay will differ significantly from industry to industry. Three people working in different sectors, like finance, real estate, and pharma, can be offered different salaries for the same position.
So, when applying to a new position, look at the company's industry and research the average salary. After that, it all boils down to a simple game of min-maxing: pick an industry that you're knowledgeable in that pays the best and send out your applications.
A professional in the field gave a helpful list of the salary ranges for product manager jobs in London. If you work for small to medium-sized tech companies, they'll usually offer market-rate salaries. For example, you can expect to make anywhere between £50,000 to £75,000 as a mid-level project manager.
But at large companies like Apple or Google, the base salary for that same position (mid-level project manager) will be far higher at £70,000 to £105,000. Obviously, these big-ticket companies are hard to get into. But if you pass their notoriously difficult interviews, you'll be living comfortably in London.
London based Product Manager Average Salaries
Here is the average salary of product managers in London, separated by seniority and years of experience.
Data is provided by Glassdoor.
| Seniority | Years of Experience | Salary Range |
| --- | --- | --- |
| Associate Product Manager | 0-1 | £40,157 per year |
| Product Manager | 2-4 | £56,873 per year |
| Lead Product Manager | 4-6 | £80,535 per year |
| Senior Lead Product Manager | 4-6 | £66,241 per year |
| Principal Product Manager | 7-15+ | £95,026 per year |
At the very bottom of the rung are associate product managers. Associate-level employees usually have little to no relevant working experience. As expected, associate product managers aren't paid well compared to others: £40,157 per year.
With a year of experience in the job, associate-level product managers may be eligible for promotion to main-line product managers. In this new role, they'll make a decent sum of £56,873 per year.
With over four years of working experience, depending on how you perform and who you know at the office, you can get a promotion to either a lead product manager or a senior lead product manager. Both are management positions that put you in charge of product teams. You'll make £66,241 and £80,535 a year in these positions, respectively.
The last rank you can attain as a front-line product manager is principal product manager. They oversee the company's product roadmap and help develop new strategies to create and optimize new products and services. Principal product managers are typically veterans in the business with over seven years of working experience. Their pay reflects that, reaching close to the £100,000 mark at £95,026 a year.
How Do Product Manager Salaries in London Compare to Other Jobs?
Here's how the average salary of product managers in London (£82,927 per year) stacked up against other jobs in London, according to data provided by Levels.fyi:
As a product manager, you'll earn more than project managers and product designers since you have more responsibility in your role.
The two job titles may sound the same ("product manager" vs. "project manager"), but they have different responsibilities. As a product manager, you're responsible for setting the goals and long-term visions for the product. Once these are set, a project manager will turn these visions into reality.
A product manager is responsible for a product from the beginning to the end. On the other hand, a project manager only sticks around until the project they're assigned to is completed. This is why product managers are paid better!
But the salary of a product manager definitely can't compete with salaries for specialized jobs like technical program manager and data science manager.
Program managers (technical or otherwise) are responsible for coordinating and managing many different projects, products, and initiatives throughout the organization. Meanwhile, product managers only have to worry about the product they're assigned to.
As for data science managers, they work with data scientists to arrange and analyze data for the company. Because of the specialized nature of their job, they're paid very well and is expectedly the most handsomely-paid job on this list.
How Do Product Manager Salaries in London Vary Across Companies
Salary data for this portion is provided by Levels.fyi:
| Company Name | Salary Range |
| --- | --- |
| Google - Product Manager 2 | £164,000 per year |
| Meta - L4 Product Manager | £145,000 per year |
| Amazon - Product Manager | £98,000 per year |
| Microsoft - Product Manager | £115,000 per year |
The one that pays the most generously is Google. To work as a product manager for a tech company like Google, you'll also need a background in computer science and other technical fields. The products you're expected to aid with developing and producing will also be high-tech. That explains the extremely high compensation: £164,000 per year.
Retail companies like Amazon pay the lowest rate. Retail products tend to be simple and won't require much effort or strategising to develop and launch. They're a great place for junior product managers to gain experience, but if you're a veteran PM, you'll likely get a better deal elsewhere.
Product Manager jobs with a better work-life balance
Most people are familiar with the dreaded 9-to-5 work day, 5-day work week scheduling. Though it's the norm, there's no doubt that the schedule is exhausting.
That's all changing now with the rising popularity of the 4-day workweek.
Many companies, some of which are based in London, allow their employees to have a reduced work week of four days. Studies have shown that 30 hours per week is more than enough. The reduced hours will benefit your productivity and work-life balance.
Interested? Here are some Product Manager jobs with a 4 day work week.
Would you like a 4 day work week?