UserVoice
User feedback made easy and actionable.
4 x 8hr days
10-50 employees
100% remote
Raleigh, United States
Who we are
UserVoice is the leading Product Feedback Management software.
Founded in 2008, UserVoice is dedicated to enabling businesses to make data-driven product decisions and prioritize feature requests by making customer feedback more meaningful.
Today, more than 3,500 companies use UserVoice to make strategic product decisions and improve user engagement and customer retention while being efficient with their development resources. UserVoice enables product teams to work more effectively alongside customers, customer support, success, and sales teams to better inform the product development process.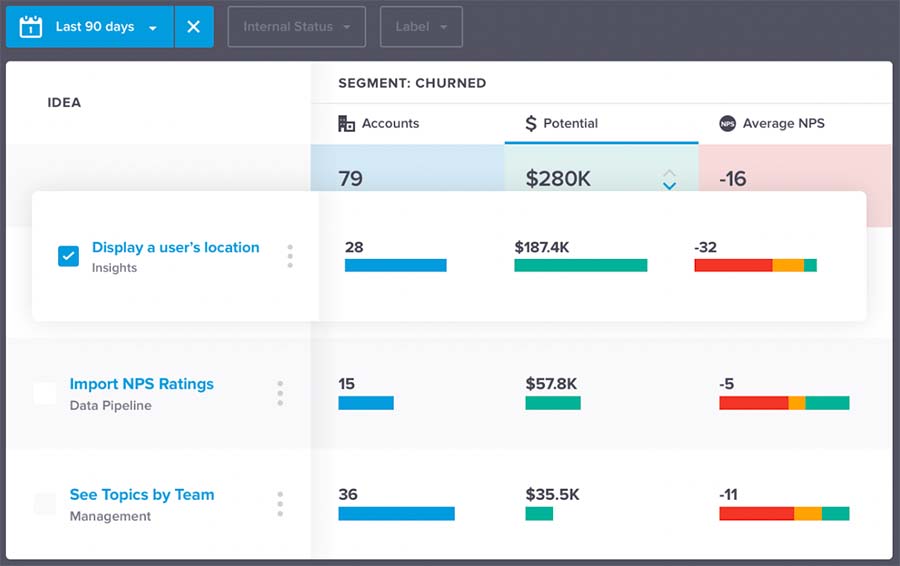 UserVoice's product management software capabilities include feedback collection, product roadmap prioritization, feedback management and moderation, communication tools, net promoter score, support ticketing, knowledge base, and advanced reporting. UserVoice is bi-coastal with headquarters in San Francisco, CA and an office in Raleigh, NC.
Our history
We're on a mission to change the way the world builds software and digital products for the better.

In 2006, UserVoice CEO Richard White spent his days working on a calendaring product and obsessing about understanding his customers. He wanted to know how to improve the product in a meaningful way for customers, but the countless hours he invested combing through forum threads, blog comments, and emails provided him little actionable insight.
He knew he couldn't possibly be the only product owner struggling to gather meaningful feedback from customers. So he set out to develop a solution to help companies better connect with and understand customers.
Two years later, UserVoice was born.
Our benefits
4-day, 32-hour work week
Company values that are more than just "about us page" fodder
A hard to compete with company culture (see our Glassdoor reviews)
Flexible working schedule - where we can, let's make work, work for you
Fun and inclusive digital, and in-person events
Career growth/education budget (conferences, books, workshops, etc.)
Accelerated career growth opportunities
Medical, Dental and Vision insurance
Share Options and 401k
Open positions
Fetching 4 day work week jobs...
Would you like a 4 day work week?