TapIn
We are a social media agency that specialises in helping employers to connect and understand diverse talent.
4 x 8hr days
10-50 employees
100% remote
About Us
TapIn is a UK-based, fully-remote social media marketing agency that specialises in helping employers to connect with, and understand, diverse talent.
We do this for our clients in a number of ways, such as conducting diversity and inclusion research, or offering consultancy on building employer brands and workplaces that foster inclusivity and belonging.
We also aid clients by creating bespoke and engaging content for their socials, spreading their brand through the use of influencers and developing social strategies designed to help them reach their niche audience.
As an agency, we have worked with a variety of clients such as Travis Perkins, Newton Europe, GSK, EY and The Royal Air Force (just to name a few).
Working at TapIn
TapIn is a people-first company and we prioritise our culture. We believe that the best work comes from giving our team members the flexibility and space to thrive.
Whether this is through our four day work week or flexible working hours - we are committed to building a culture where everyone is able to bring their full selves to work, and work in a way that allows them to thrive.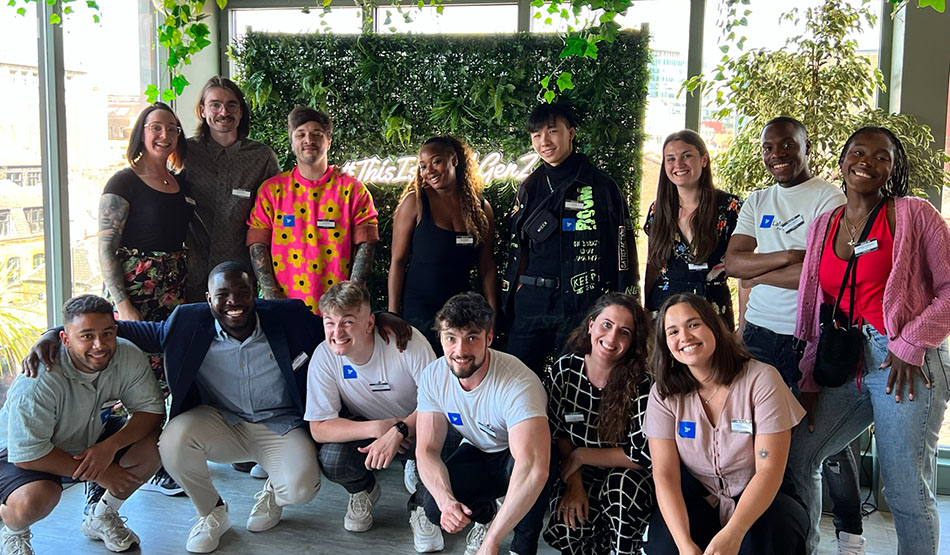 Team Benefits
At TapIn , we promote a healthy work-life balance, that's why we offer:
4 day week @100% salary
Fully remote work opportunities
Flexible working hours
Wellness days
And much more
Open positions
Fetching 4 day work week jobs...
Would you like a 4 day work week?