Locker in the City
We are a new way of storing your luggage: Rent the most secure and economical lockers.
4 x 9hr days
10-50 employees
100% remote
Madrid, Spain
What we do
Locker In The City was born in 2017 with the aim of allowing us all to enjoy the city without worrying about our luggage.
Tourists, explorers of charming corners, backpackers, executives… Even the city's own citizens. We want you all to have the freedom to enjoy your time without worrying about carrying or storing your belongings. That's why quickness, when it comes to booking and accessing lockers, comes first for us. Thanks to your own technology, we provide a completely automated service that's available 24/7.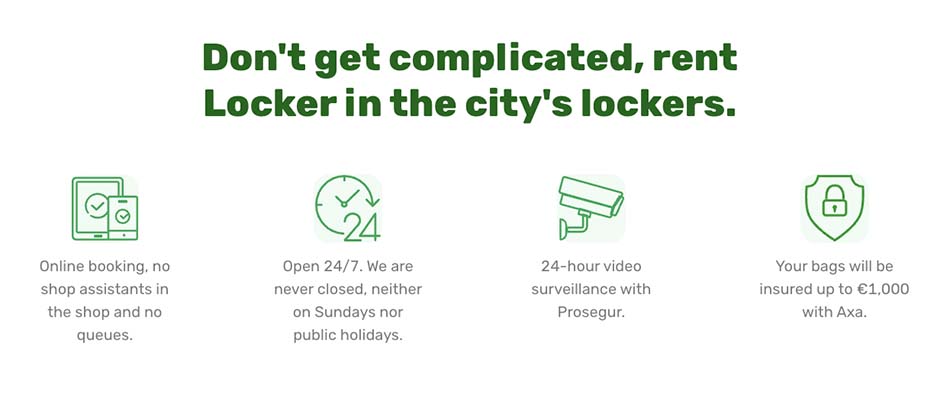 Our smart lockers work in a 100% automated way, 24 hours a day, 7 days a week, and all this without staff at the lockers! So we make life easier for all users, mainly tourists before check-in and after check-out of their AirBnB or Hotel.
We are a growth stage startup in the TravelTech sector and are expanding internationally.
Our benefits
We do not believe in rigid working arrangements, but in that each person manages their time in the best way, without losing focus and meeting the objectives. So our schedule is flexible, you manage your time, but we try to have at least 4 daily hours in which the whole team coincides.
4 day work week (36hrs), every Friday is off!
Competitive salaries
22 days of annual leave + your birthday off
Open positions
Fetching 4 day work week jobs...
Would you like a 4 day work week?