croit
Reliable and convenient storage management, comfortable and highly scalable.
4 days @ 80% salary
10-50 employees
100% remote
Munich, Germany
What we do
croit was founded in January of 2017 with a vision to provide smart solutions for smart technologies. Our focus is on the greatest possible customer orientation, simplicity and reliability.
Currently, our core product is a reliable and versatile storage management platform for CEPH and DAOS that provides a web-based, user-friendly way to manage these unified and highly scalable storage technologies that offer varying storage performance from HDD to supercomputer grade. We are here to make storage management easier for our customers so they can focus on growing their core business.
Besides our core product, we offer our customers hardware, consulting, and training. And we have several new projects in our pipeline dealing with topics like virtualization and containerization.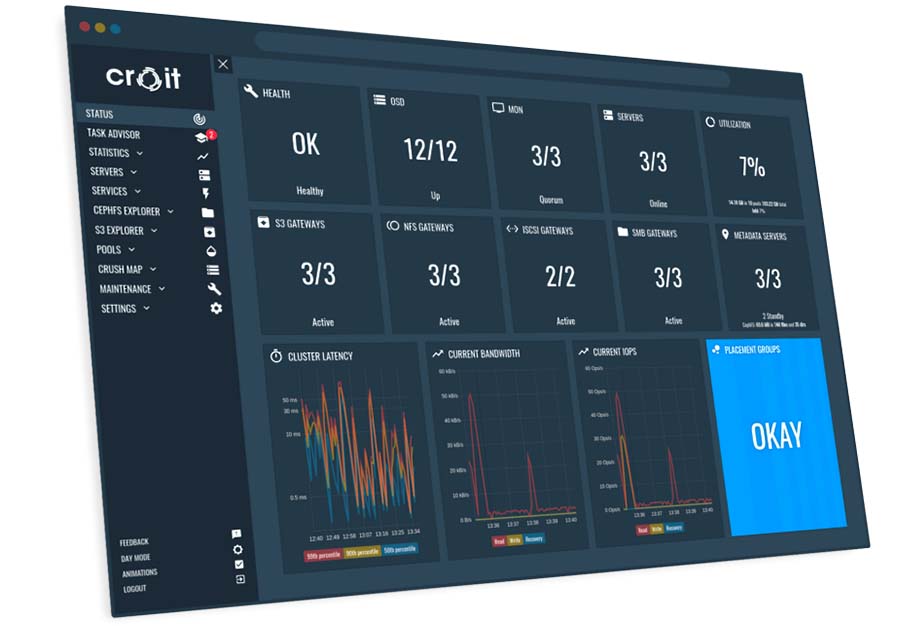 Our team
croit is a young and fast-growing company with a good culture based on collaboration and mutual support and plenty of room for personal development.

We certainly take care about onboarding and continuous learning to get you comfortable with our technology.
Our team consists of employees from places all over the world. We are a fully remote working company, we also have regular events to build and strengthen our personal relationships and work on topics together!
Our benefits
Here's some of the employee benefits you can expect if you join us:
Open to a 4 day work week @ 80% salary
100% remote
Flexible working hours
Attractive compensation
Flat hierarchies
Exciting technological environment
Regular team events
Professional development
Open positions
Fetching 4 day work week jobs...
Would you like a 4 day work week?