Conversation Lab
We're a born digital creative agency that aims to create meaningful conversations between people and brands.
4 x 9hr days
10-50 employees
Hybrid remote
Durban, South Africa
Who are we
Founded in 2012 by Kevin Power and Jonathan Oliff, Conversation Lab has always challenged the notions of what a traditional advertising agency looks like. A decade later, spearheaded by MD Uyanda Manana, we're still pushing the boundaries of where creativity and technology intersect.
Conversation LAB is a performance-driven creative agency founded in 2012. With a strong track record of consistently delivering measurable marketing for blue-chip brands, we create digital-first, insight-led, conversation-prompting solutions by people for people.
We exist for you, the ones brave enough to believe they might change the world, and maybe, with us as a partner, you can.
Working at Conversation Lab
Conversation is a universal currency, regardless of your language, culture or creed. That's why we're passionate about curating authentic digital interactions that drive growth for our brands and value for their consumers. We believe in insights before ideas and ideas before platforms.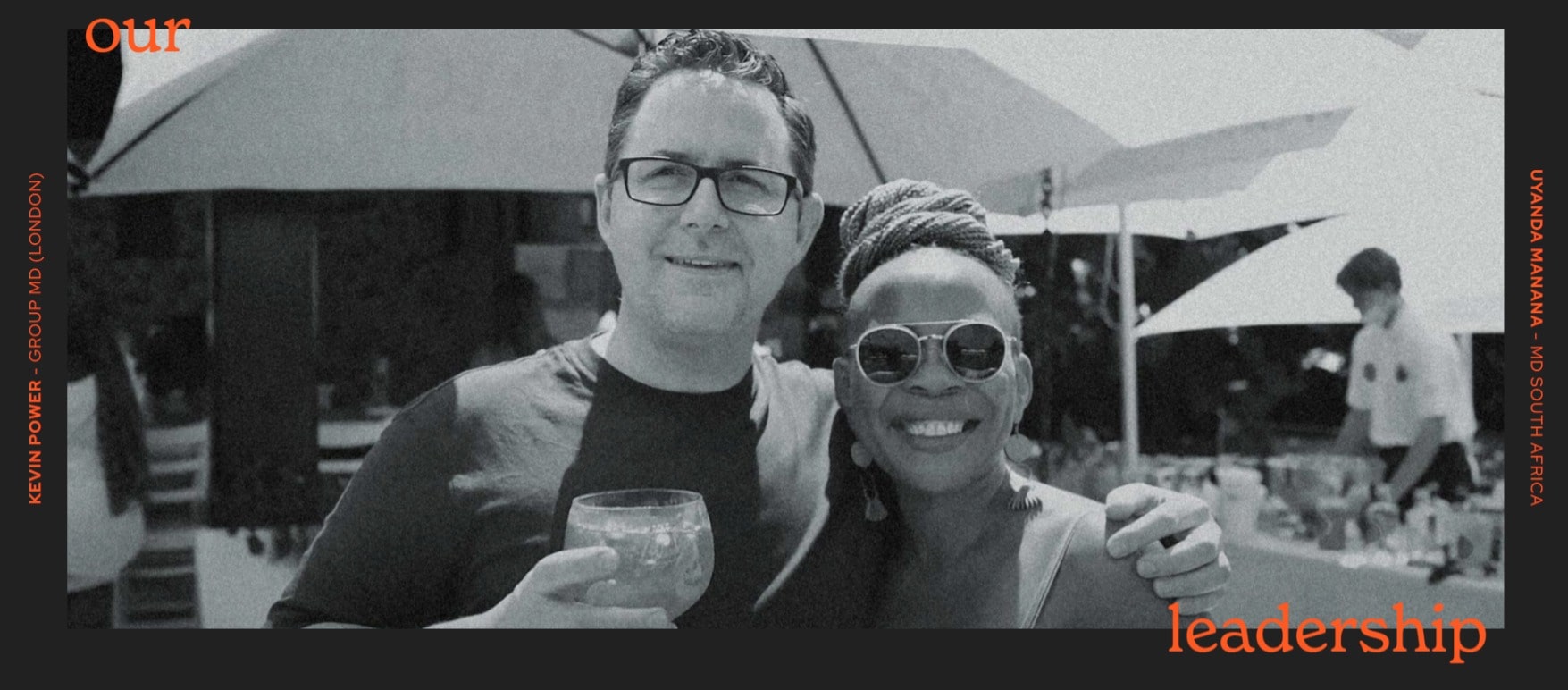 Employee Benefits
At Conversation Lab, we value having a great work-life balance - that's why we offer:
4 day working days (36hrs)
100% Fully Remote working or hybrid remote (offices in Johannesburg & Durban)
Stock options
Laptop & equipment
Life & Disability insurance
Professional development
Yearly bonuses
And much more
Would you like a 4 day work week?