Workfeed
Work your way to more time, fewer worries, and happier employees with the most user-friendly scheduling system.
4 x 8hr days
10-50 employees
Hybrid remote
Aarhus, Denmark
Who we are
Our mission is to set you free from tedious administrative work so you can have the time and freedom to do what you truly love.
We're making scheduling easy, flexible and accesible for shift working teams, so they can thrive in and outside of work.
Our product
We've built a work scheduling platform that's both powerful and easy to use. Create work schedules, track hours, and handle payroll in 95% less time.
Workfeed comes with a user-friendly app for both managers and employees which allows for scheduling, time tracking, data insights and more.

Our values
We believe that work should be flexible, self-directed and freedom-creating. We want you to be the boss of your own life. Take control of your work-life and join Workfeed.
We are a value driven company: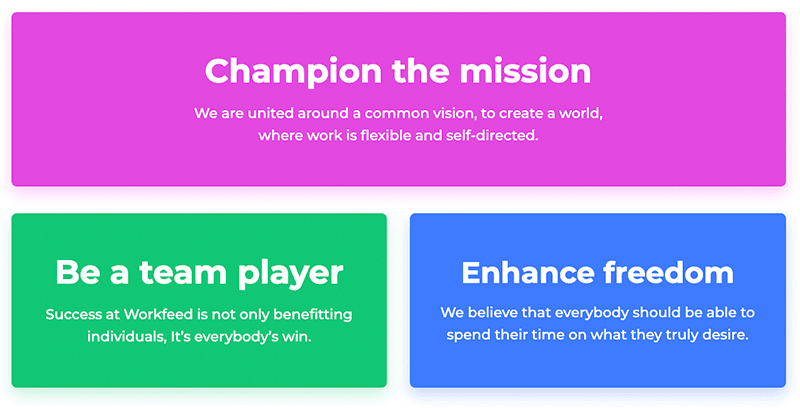 Our perks and benefits
A four-day workweek.
Fully remote, working from anywhere (or in one of our offices in Denmark, Sweden, Finland or the Netherlands)
Skill development
Great salary
Amazing colleagues who want to see you grow and succeed.
Coffee & lunch at the office.
Regular company events.
Open positions
Fetching 4 day work week jobs...
Would you like a 4 day work week?