37signals
37signals makes Basecamp and HEY.
4 day week during Summer
100-500 employees
100% remote
Chicago, United States
Who is 37signals
37signals is an eclectic crew united by intellectual curiosity and a commitment to creating truly great products.
They are a fully-remote company with no physical headquarters who are collectively spread out across dozens of cities on multiple continents. Everyone is free to live and work wherever they choose.
37signals run the gamut in geography, lifestyle, and interest, but they're all here to do exceptional work, build wonderfully novel, straightforward products, experiment, pay attention to the details, treat people right, tell the truth, teach, give back, and keep learning.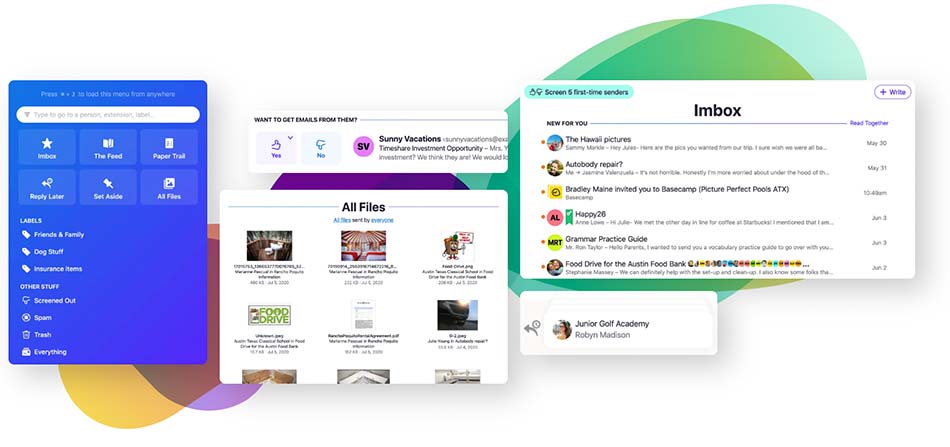 Hey.com Email
For 23 years they've operated a no-nonsense, profitable business that makes more money than it spends. 37signals are fully independent, self-funded, and answer to no one but ourselves and our customers. In addition to Basecamp and HEY, they invented the Ruby on Rails programming framework and have written a number of best-selling, influential books.
What 37signals do
37signals make Basecamp and HEY.
Basecamp solves the critical problems that every growing business deals with. It's the saner, calmer, organized way to manage your projects and communicate company-wide.
HEY is a fresh approach on email. Email can be overwhelming and a total mess. Not anymore. HEY transforms email into something you want to use, not something you're forced to deal with.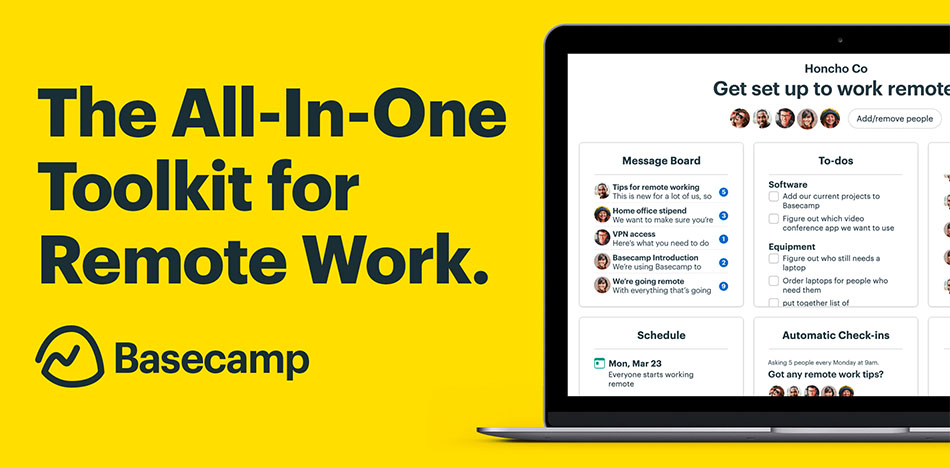 Basecamp
Working at 37signals
37signals work hard to make sure every employee is given the freedom, tools, trust, and support to do the best work of their careers. That's why so many people who work at 37signals stay at 37signals.
A calm, low-distraction environment where you can do your best work.
They respect everyone's right to participate in political expression and activism, but also avoid having political debates on our internal communication systems. 37signals as a company also does not weigh in on politics publicly, outside of topics directly related to our business. You should be at peace with both of these stances.
37signals values a calm company and deliberate, concerted effort. You'll have fewer meetings, hardly any email, and far fewer interruptions than you're used to. 8-hour days and 40-hour weeks are plenty of time to do great work, so that's all they expect.
It'll take some getting used to if you've been immersed in ASAP culture, but after a while you'll wonder how you worked any other way.
They work in small, independent teams, typically on a 6 week cycle. Everyone at 37signals participates in Everyone On Support every few months, and twice a year they all get together in Chicago to work and play together.
37signals employee benefits
37signals offer a wide range of employee benefits including:
A 4 day work week (32hrs) from May 1 to August 31
Medical insurance (37signals pays 75%)
Dental insurance (100%)
Vision insurance (100%)
Life insurance
401(k) 6% contribution
Flexible Spending Account
Paid time off (18 days of paid time off plus 11 local holidays every year)
Sabbatical (every three years employees may take a 30-day paid sabbatical)
Sick time
Personal leave (up to 4 weeks at 100% pay, followed by 8 weeks at 70% pay)
Day of Volunteer Service
Home office setup
And much more...
Open positions
Fetching 4 day work week jobs...
Would you like a 4 day work week?