Maryland 4 Day Work Week: What Would it Mean?
What if Maryland moved to a 4-day work week? Join us as we explore its potential effects on businesses, employees, and the state economy.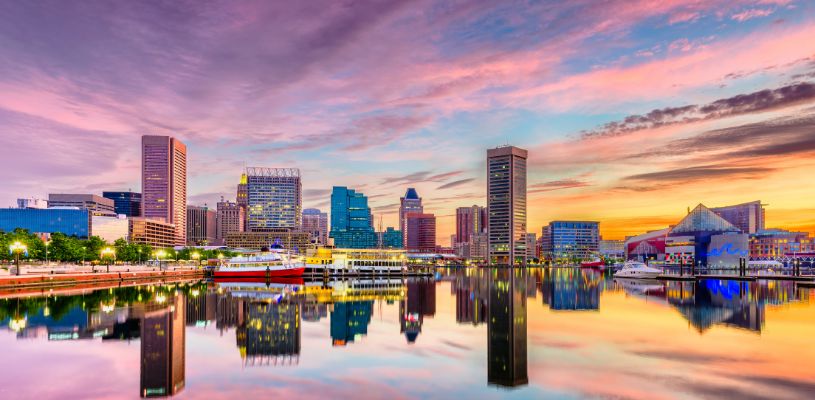 Since it's a hot topic worldwide, you've probably heard something about the 4-day workweek. With this in mind, it's no wonder the Maryland 4-Day Work Week Bill was created to see if a shorter week was feasible. What would this mean for employers and employees if the bill passed?
Below, we'll walk you through the entire process to help you understand how this new proposal can affect your work. Let's jump in!
Maryland 4 Day Work Week
What started as a success story in the U.K. and New Zealand is now making waves in the U.S. A legislator introduced the Maryland 4 Day Work Week Bill in 2023 to enable employees to leverage the benefits of a shorter week.
For starters, a four-day week is an arrangement with your employer to let you work four days a week for eight or 10 hours a day.
It's a new concept that several companies in Europe have tried to implement. And by the way, changing work days and hours isn't a new idea. Check out the fascinating facts about the history of the 40-hour workweek below:
1817: Employees are hitting between 80 and 100-hour weeks. 😲
1866: Congress is pressured to pass a law to effect the eight-hour week.
1869: President Ulysses S. Grant guarantees eight-hour workdays for government workers via a proclamation. Private employees demand the same rights.
1886: The Illinois Legislature passes a law to enforce the eight-hour week. (Employers refuse, a strike follows, and a bomb kills 12 people, later called the Haymarket Riot.)
1926: Henry Ford makes the 40-hour workweek famous.
1938: Congress gives birth to the Fair Labor Standards Act. It requires employers to pay employees overtime if they work for over 44 hours a week. Later, it was reduced to 40 hours per week.
1940: The U.S. Congress makes the 40-hour work week a law.
4 Day Work Week Maryland Bill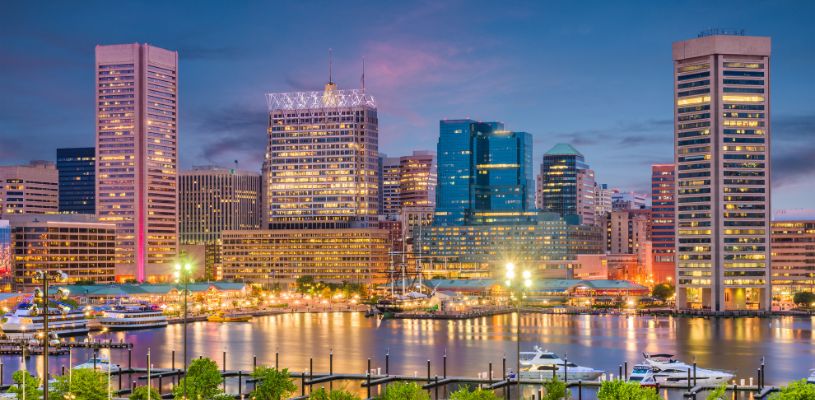 Montgomery County Del. Vaughn Stewart sponsored the Maryland 4 Day Work Week bill and hoped other lawmakers would support it. According to Stewart's pilot program, the bill seeks to:
Promote and support research into the 4-day week's effectiveness by incentivizing private and public employers in the state to try out the new workweek.
Employers would qualify for tax credits up to $750,000 if they moved a minimum of 30 workers from a 40-hour workweek to 32. Also, companies must be willing to stay on the program for at least one year.
To qualify for the 4 day work week scheme, there are specific conditions companies must meet:
Businesses couldn't have planned to move to a four-day workweek before making the change.
A reporting and information-gathering obligation would be imposed on participating employers.
According to several studies, the 4-day work week has some advantages. These include:
Boosting companies' bottom lines
Improving productivity, retention, and recruitment
Decreasing job stress levels
Enhancing work/life balance
Would you like a 4 day work week?
What's the Current Status of the Maryland 4-Day Work Week Bill?
If the bill passed, Maryland would be the first state to legalize the 4-day work week. According to the latest news, the House bill sponsor withdrew the bill to find another way to encourage firms to implement the idea.
Maryland Matters also states that the bill failed to convince companies to ditch the 40-hour work week due to ingrained attitudes towards the present system.
So, for now, the Maryland 4-day work week isn't a legal requirement.
Working Hours in Maryland
How does the Fair Labor Standards Act (FLSA) define the workweek? Let's have a look:
A fixed and recurring period of 168 hours.
Includes seven consecutive 24-hour periods that do not need to coincide with the calendar week.
Can be adjusted only if the change will be permanent.
Each week is independent of the others in calculating overtime.
It may not be possible to average the hours of two or more weeks.
In addition, the law requires employers to keep a record of the times and hours worked. They must also document details about employee breaks to abide by the law.
However, an employer can shorten or lengthen an employee's work hours or alter the employment times if a contract doesn't exist. They can use their discretion to make these changes at any time.
Overtime in Maryland
The FLSA explains what overtime is in Maryland. For work to be considered overtime, it must fulfill the following aspects:
Employers must pay their employees 1.5 times their regular wage for overtime work.
Only hours totaling over 40 hours per week count as overtime in Maryland
What About Overtime Exceptions and Exemptions in Maryland?
Overtime exemptions mean the overtime rules don't apply. Here are some examples;
Salaried employees earning over $455 per week.
Institutions that provide on-site care (aside from hospitals) to the elderly, sick, and people with disabilities if the employees work over 48 hours per week.
Bowling establishments whose workers also work over 48 hours per week.
People over 62 who work 25 hours or less per week.
Taxi drivers.
Recreational establishments, amusement parks, hotels/motels, and movie theaters.
Executive positions (full-time management of 2 or more employees).
Administrative work (business operations, management, and administrative training).
Professional work (work requiring advanced education: artists, certified teachers, IT professionals).
Outside salespersons.
Vacation Policy in Maryland
Maryland employers can decide whether to offer paid or unpaid vacation since no legislation compels them. They can design and implement their policy, which must comply with relevant laws and employment contracts.
Part-Time Working in Maryland
If you're a part-time employee, how many hours must you work? According to state regulations, you should perform fewer than 30 hours per week on average.
Your unique individual circumstances and job details determine whether your employment is part-time. As for your pay, you can expect to earn an average of $27,247 a year in Maryland as a part-time employee.
This annual income can be divided into $13.10 an hour, equivalent to $523/week or $2,270/month.
Remote Working in Maryland
Remote work is famous in Maryland, as the latest stats show that it's in position two out of all the 50 states with skyrocketing work-from-home jobs in 2021. About 24% of people in Maryland worked online in 2020, followed by Colorado with 23.7% and Washington with slightly above 24.2%.
It's Time to Land Your Dream 4 Day Workweek Job
It would have been an excellent achievement for Maryland residents if the 4-day workweek bill had passed and been made law. But keep your fingers crossed; it could happen in the future.
Meanwhile, don't wait for the lawmakers in Maryland. Head to the 4-day workweek jobs now to discover companies offering a better balance between work and life.
Would you like a 4 day work week?