How Uplevel is leading by example to change startup culture
During the COVID pandemic, Uplevel decided to trial a 4 day work week. Specifically, a 32hr week with no drop in salary! We caught up with them to see how they are getting on.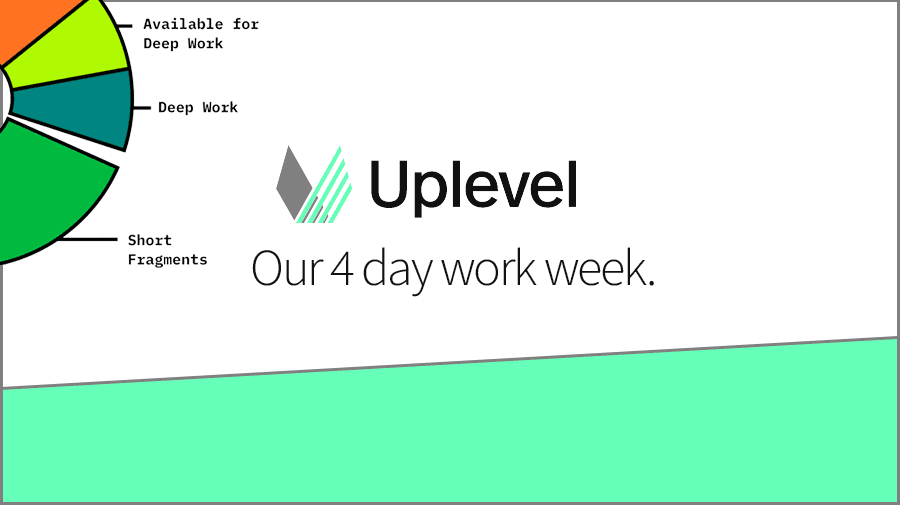 At some point, people started believing that working at a startup meant 10-hour-plus days, endless meetings, and constant stress. The famous fast pace became grueling, hours became tied to success, and companies placed less and less value on the individual. Yeah, the perks were cool, but the burnout was not.
That's exactly what Uplevel is hoping to change. But firstly, who is Uplevel?
Uplevel
Uplevel's products deliver data-driven insights to help software engineering teams hit their highest potential. They show exactly where the biggest slowdowns exist by identifying where bottlenecks are happening. Uplevel's core mission is to improve developer effectiveness.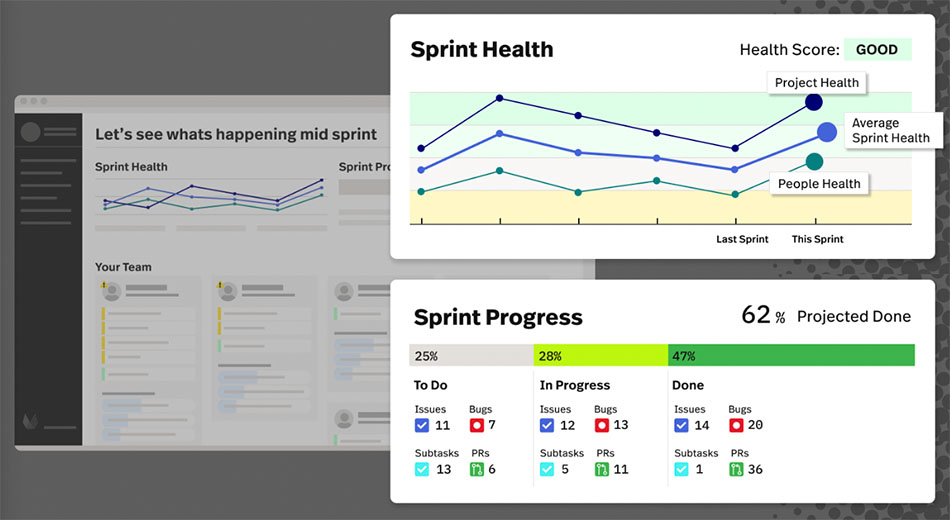 They're rethinking "always-on" culture to help companies big and small build happy, effective teams. And while Uplevel's solutions are built for software development teams, they're helping solve a universal problem.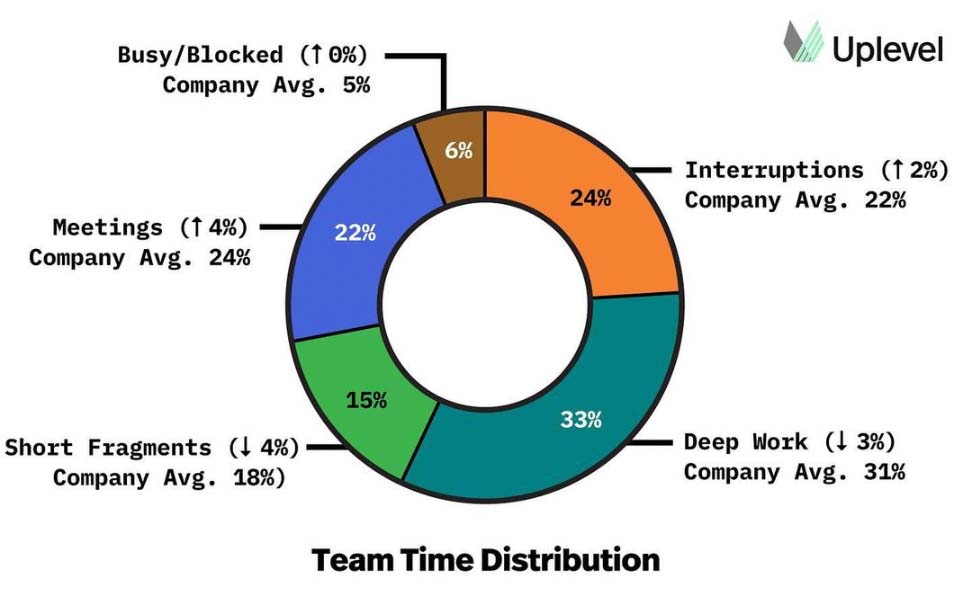 Fresh off a $20M funding round, Uplevel is leading by example to show the business world that you don't have to burn out your people to be successful. They're doing this through not only their products but also their efforts to make Uplevel an incredible place to work for their 40 employees (and growing). That means a strong emphasis on culture, putting people first, and yes, some amazing perks that actually make a difference — like the four-day workweek.
1. How have you implemented your 4 day work week?
We've given Fridays back to our employees. We work a condensed Monday to Thursday schedule while maintaining 8-hour days. That's a 32-hour workweek and a 3-day weekend — every week.
Would you like a 4 day work week?
2. What made you switch to a 4 day work week?
We're in the business of helping teams improve efficiency while avoiding burnout. That starts with creating a healthy working environment for our own people. Ours is a culture of experimentation — we don't recommend anything for other teams that we haven't tried with our own. So when we saw the science behind the four-day workweek, we had to try it for ourselves.
No, we weren't the first to try a shortened workweek, and hopefully many more will be inspired to do so. But our products did uniquely position us to measure the impact of a four-day workweek on both our projects and people. Few companies take such a granular approach to employee health — we built our business around it.
Overall, our teams had more time to focus, job satisfaction went up, and our people felt more refreshed and ready to go each Monday. Oh, and product delivery volume actually increased. That means we're happier and getting more done. How could we not make the switch? The decision was a no-brainer.
3. What has the feedback been from employees since switching to a 4 day week?
To nobody's surprise, our employees are big fans of the shorter workweek. They report feeling less stressed, less fatigued, and more balanced between work and their personal lives. They have more time to read, exercise, and spend time with families. They even reported feeling more productive.
The feedback wasn't all that surprising, but we had to make sure everyone was on board. In the end, 100% of our employees wanted to make the switch. Here's what they had to say:
"My team and I have more ownership of our time, which gives us more flexibility in how we take on work, without having to stretch out the workday."
"It helps me to be more present with my family on the weekends and more effective at my job during the workweek."
"I always wanted to learn a new language, and having Friday off gives me the flexibility to finally take this on without feeling like I'm sacrificing rest during the weekend. I'm on week four of learning Japanese!"
"Another big perk is going to the grocery store when it's not crazy busy! Costco is just so much better when it's empty. So grateful for this."
4. Given employees only work 4 days, have there been any process changes to try and make the company more efficient?
The four-day workweek forced us to change how we work, helping us collaborate more effectively across teams and with our customers. Here's what changed:
It increased the speed of our decision making.
We felt motivated to work harder and more efficiently.
We created an on-call system to provide support to our customers and address urgent Friday matters.
We even rethought our meeting culture to free up more time on our calendars.
What does that all mean for our people? It means they can get the same amount of work done without working overtime. We removed the regular roadblocks to their productivity to open up more time for uninterrupted Deep Work. That leaves Fridays free for fun, family, or insert your favorite activity here. And we still have the option to work on Fridays if we so choose. In fact, many of our employees do at some point — some because they're on call and others because they want to take advantage of no interruptions.
5. What are the values your company lives by?
At Uplevel, we work as hard as we play. That may be a little cliché, but we think it's an important balance to strike. While we collaborate, debate, and build great things, we also always make time for Wednesday game lunches over Zoom. We're focused on doing great work and growing the company, but it's just as important to disconnect, recharge, and focus on our personal lives. Overall, we've built our culture around two core values:
People first. We humanize work for our employees and customers and work with others that do the same. That means communicating transparently, practicing empathy, and taking care of each other and ourselves.
Progress over perfection. We are solving a problem that's never been solved before. This calls for creative innovation. If we fail, we learn and try again. But we have a bias for action and taking initiative.
6. Do you do any off-sites / retreats?
Though we're a fully remote team, there's no replacement for spending quality in-person time together.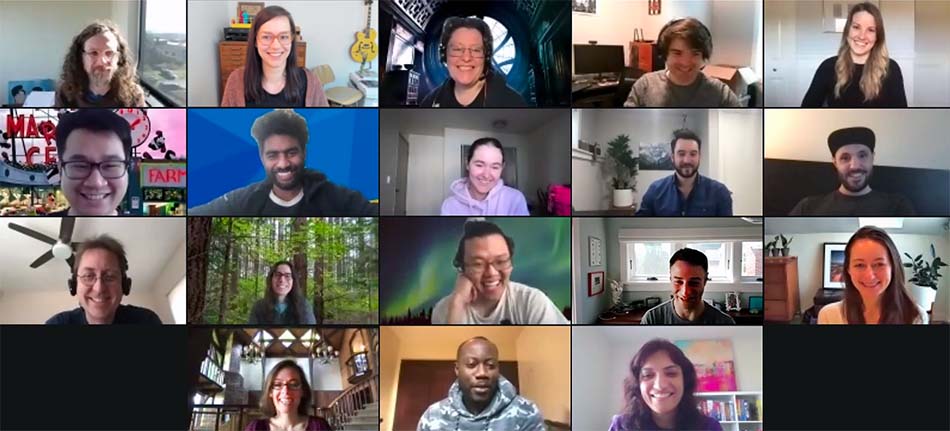 Our teams meet in Seattle once every quarter for a few days of laughs and collaboration. We try to balance the time between working sessions and fun activities that help us connect more as a team — with some healthy competition along the way.
Our Take
When a company switches to a 4 day work week, they have a few options. They can condense their hours (e.g. 4 x 10 hours), they can reduce employee salaries (e.g. 4 days @ 80% salary), or they can reduce hours without dropping salaries AKA: the "4 Day Week Gold standard".
We're SO pleased to see that Uplevel picked option 3, and not only that - it's working great for them! Choosing a shorter work week increases productivity, reduces burnout, improves recruitment & retention and so much more.
So it's great to see Uplevel leading the 4 day work week revolution. Long may it continue 👏
Oh, and fancy getting a job at Uplevel? Well... they are currently hiring 😇
Would you like a 4 day work week?