Twilio Software Engineer Salary: A Comprehensive Breakdown
Explore Twilio Software Engineer salaries, benefits, and work culture. Get an inside look at compensation, perks, and what makes Twilio an attractive workplace.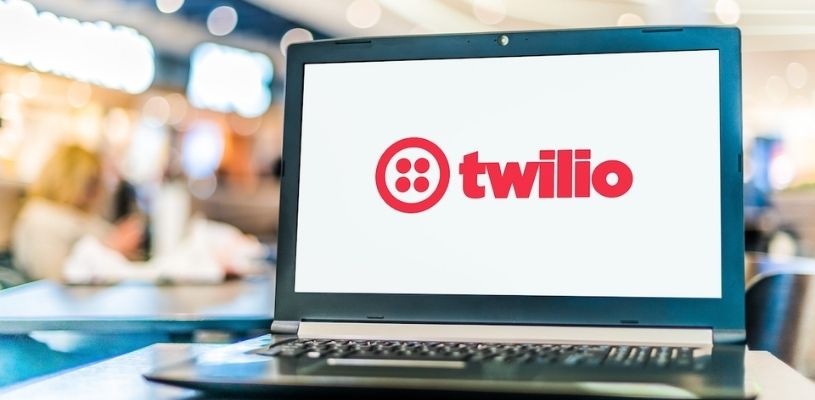 Twilio is one of the leading platforms in cloud communication solutions, setting new standards for global digital engagement.
The company's success is primarily attributed to its team of dedicated software engineers who relentlessly push the boundaries of innovation. These professionals don't just code; they shape the future of how businesses communicate and engage with their customers.
Join us as we explore the compensation and benefits Twilio offers its software engineers, revealing the perks of being part of this tech giant.
Unveiling the Twilio Software Engineer Salaries by Level
Twilio's Software Engineer salaries vary significantly based on the level of expertise. The level.fyi data comprehensively views each group's average base salary and total compensation.
| Level | Level name | Total Compensation | Base Salary | Stock (/yr) | Bonus |
| --- | --- | --- | --- | --- | --- |
| IC1 | Software Engineer 1 | $149K | $123K | $26K | $284 |
| IC2 | Software Engineer 2 | $193K | $148K | $45K | $0 |
| IC3 | Software Engineer 3 | $244K | $180K | $63K | $2K |
| IC4 | Staff Software Engineer | $368K | $226K | $142K | $0 |
| IC5 | Principal Engineer | $451K | $247K | $205K | $0 |
| IC6 | Senior Principal Engineer | $522K | $259K | $246K | $18K |

IC1: Software Engineer 1
At the IC1 level, the Software Engineer 1 role at Twilio earns a total compensation of $149K, significantly higher than most industry averages. The base salary is $123K, with stock rewards adding $26K per year and a bonus of $284.
IC2: Software Engineer 2
As a Software Engineer 2 position (IC2), the total compensation significantly jumps to $193K. The base salary is $148K, supplemented by $45K from stock per annum, while the bonus structure appears absent at this level.
IC3: Software Engineer 3
Software Engineers at the IC3 level earn a total of $244K, with a base salary of $180K. The stock rewards contribute $63K per annum, and a small bonus of $2K is also part of the compensation package.
IC4: Staff Software Engineer
At the IC4 level, the Staff Software Engineer role sees a dramatic rise in earnings. The total compensation is $368K, with a hefty base salary of $226K. The stock rewards are substantial at $142K per year, though this level has no bonus.
IC5: Principal Engineer
At the IC5 level, the Principal Engineer's salary jumps significantly. They earn a total of $451K, with a solid base of $247K and stock awards of up to $205K annually, but there's no bonus for this position.
Would you like a 4 day work week?
IC6: Senior Principal Engineer
At the IC6 level, the compensation for the Senior Principal Engineer position significantly rises. The total pay is $522K, comprising a robust base salary of $259K. Additionally, they receive a notable $246K annually in stock incentives and a bonus of $18K.
Twilio Software Engineer Salary Progression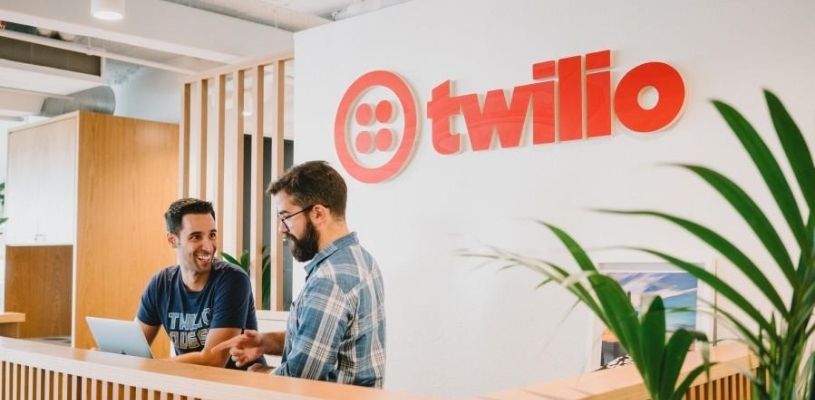 Software Engineer 1 to Software Engineer 2: There's an impressive salary increase of $44K at this level. The promotion comes with increased responsibilities and complex projects that challenge your technical abilities and foster growth.
Software Engineer 2 to Software Engineer 3: The leap here comes with a substantial salary increment of $53K. This advancement indicates heightened technical proficiency, leadership skills, and the ability to handle larger scopes of work.
Software Engineer 3 to Staff Software Engineer: The jump to the Staff Software Engineer level comes with an outstanding salary surge of $124K. Such a position demands leading complex projects, mentoring junior engineers, and making strategic decisions affecting large parts of the system.
Staff Software Engineer to Principal Engineer: This role comes with an increment of $83K. Being a Principal Engineer, you'll lead technical projects, provide architectural guidance, and mentor junior engineers to drive product innovation.
Principal Engineer to Senior Principal Engineer: This level has a notable salary boost of $71K. The Senior Principal Engineer holds greater responsibilities, including shaping strategic technical direction, influencing broader decisions, and fostering excellence across various teams.
Geographical Variance in Salary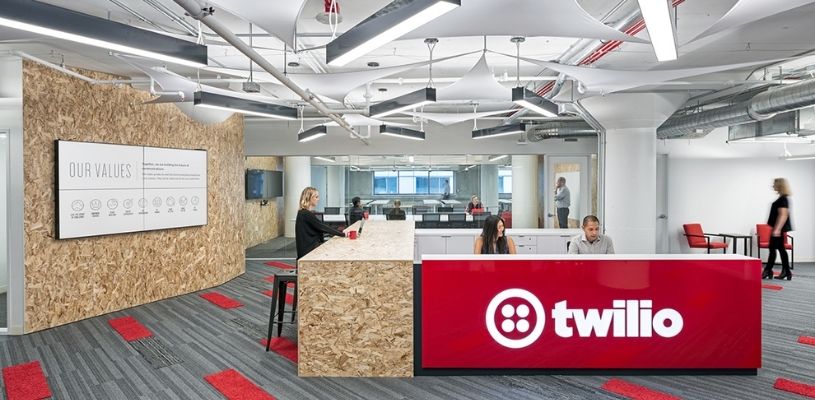 While elements such as skill set, educational qualifications, and job title play a key role in determining a software engineer's salary, the geographical region in which you work is also a significant contributor to your overall pay package.
Here's the breakdown of Twilio software engineers' salaries by location:
| Location | Average Base Salary |
| --- | --- |
| Vancouver, Canada | $230K |
| Atlanta, GA | $200K |
| New York, NY | $190K |
| Seattle, WA | $171K |
| San Diego, CA | $170K |
| San Francisco, CA | $169K |
| Washington, DC | $158K |
| Boise, ID | $155K |
| Los Angeles, CA | $149K |
| Raleigh, NC | $149K |
| Portland, OR | $147K |
| Dallas, TX | $140K |
| Rochester, NY | $132K |
| Denver, CO | $128K |
| Bangalore, India | $53K |
Source: Interview Query
Top 10 Benefits at Twilio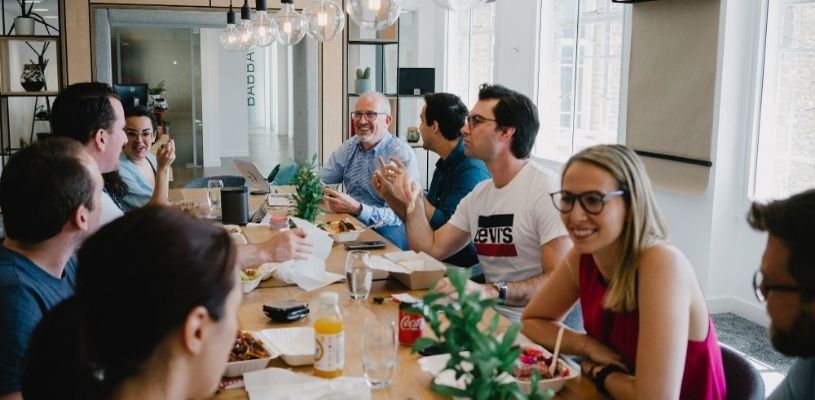 Twilio offers a robust package of benefits that contributes to employee satisfaction and overall company culture. Using data from Levels.fyi, here's a summary of some of the most appealing:
Dental and Vision Insurance: Twilio covers these crucial aspects of healthcare, accommodating employees' routine checkups and eyewear needs.
Health Savings and Flexible Spending Accounts: Employees can set aside pre-tax dollars for eligible health expenses.
401k and Roth 401k Plans: Twilio matches 50% of the first 6% of the employee's base salary, assisting long-term financial growth.
Employee Stock Purchase Program (ESPP): Employees can purchase Twilio stock at a discount.
Unlimited Vacation and Sick Time: Twilio adopts a flexible approach towards time off, promoting a healthy work-life balance.
Generous Maternity and Paternity Leave: New parents can take 12 weeks off, ensuring work doesn't interfere with family time.
Education and Learning Development: Twilio supports continuous learning, encouraging professional growth and skill enhancement.
Wellness Reimbursements: Twilio provides $50 monthly for gym memberships or wellness programs.
Work-from-Home Support: Twilio offers a one-time $500 for setting up an efficient home office.
Unique Health Perks: Twilio offers a $ 30,000-lifetime fertility assistance benefit and mental & emotional well-being resources.
Twilio's Working Culture: An Insightful Glance
Data collected from Comparably provides a comprehensive view of Twilio's current work-life balance, happiness, and overall culture score. Let's break it down:

| Department | Work-Life Balance | Happiness | Culture Score |
| --- | --- | --- | --- |
| Product | A+ | C | C |
| Engineering | C+ | C+ | C+ |
| Sales | D | C+ | B |
| Operations | -- | A+ | A |
| Finance | -- | -- | A- |
| HR | -- | D- | C+ |
Product development enjoys an excellent work-life balance but could improve employee happiness and culture. Engineering scores a consistent C+ in all areas, indicating room for upgrades.
Surprisingly, sales maintain a strong culture despite poor work-life balance. Operations and Finance score high in culture, whereas HR's happiness metrics need focus.
It becomes clear that the experience varies across departments, but it's also evident that Twilio has strengths to build upon and areas to improve. A deeper look at these aspects would aid in creating a more fulfilling working environment.
Frequently Asked Questions
Q. How much do Software Engineers make at Twilio?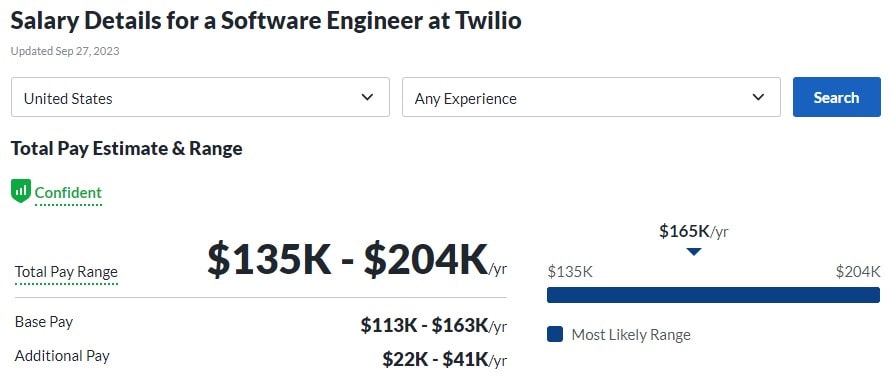 Source: Glassdoor
Software Engineers at Twilio earn a total compensation varying between $149K and $522K depending on the levels, which range from Software Engineer 1 (IC1) to Senior Principal Engineer (IC6).
Q. What is the average salary at Twilio?

Source: Glassdoor
The average wage at Twilio for a Software Engineer ranges from $123K to $246K. The total compensation, including stock and bonus, varies from $149K to $522K.
Q. What is the highest salary offered as a Software Engineer at Twilio?
The highest salary offered for a Software Engineer at Twilio is $522K total compensation for a Senior Principal Engineer (IC6), with a $259K base salary, $246K in stock per year, and $18K bonus.
Q. What are the most common skills required as a Software Engineer at Twilio?
Twilio, a leader in cloud communications, predominantly requires telephony, developer APIs, SaaS, VoIP, and GDPR skills. Proficiency in enterprise software and development platforms is also sought after.
Q. How much does an entry-level Software Engineer make at Twilio?
An entry-level Software Engineer (IC1) at Twilio makes a total compensation of $149K, with a base salary of $123K, $26K in stock per year, and a bonus of $284.
Summing Up
At Twilio, Software Engineers benefit from a competitive base salary, complemented by perks like unlimited vacation days and comprehensive healthcare packages—making Twilio a front-runner in employee compensation.
Your search ends here if you're searching for a rewarding career with an optimal work-life balance. Ready to take your job to the next level? Explore various Software Engineer positions featuring a 4-day workweek on 4dayweek.io and elevate your professional journey.
Would you like a 4 day work week?