Samsung Software Engineer Salary: Benefit, Work Culture & More
Unlock the mystery behind Samsung Software Engineer Salary in our comprehensive guide. Explore average pay, benefits, and more!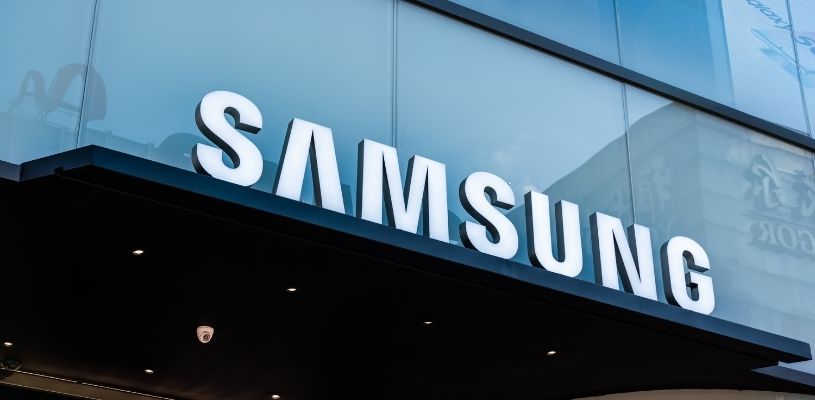 Samsung, one of the leading global technology giants, boasts a workforce of approximately 270,320 employees, making it a formidable force in the industry.
Central to its innovation are its software engineers, who contribute significantly to its cutting-edge advancements. Join us at 4 Day Week as we delve into an insider's perspective on the salaries and benefits these tech wizards receive at Samsung.
Samsung Software Engineer Salaries by Level
At Samsung, a software engineer's salary structure varies across levels. Here's a look at the breakdown, as sourced from Levels.fyi:
| Level | Level Name | Total Compensation | Base Salary | Stock(/yr) | Bonus |
| --- | --- | --- | --- | --- | --- |
| L2 | Engineer I | $19K | $18K | $188 | $1K |
| L3 | Engineer II | $25K | $23K | $0 | $2K |
| L4 | Senior Engineer | $31K | $28K | $0 | $4K |
| L5 | Staff Engineer | $53K | $45K | $403 | $7K |

L2: Engineer I
Engineer I is the entry-level position for software engineers at Samsung. With a total compensation of $19K, the base salary is $18K. The compensation package also includes a stock of $188/yr and a bonus of $1K.
L3: Engineer II
An Engineer II at Samsung earns a total compensation of $25K. The base salary is $23K, and the bonus is $2K. This level does not include any stock allowance.
L4: Senior Engineer
The Senior Engineer role at Samsung comes with a total compensation of $31K, including a base salary of $28K and a bonus of $4K. There is no stock compensation for this level.
L5: Staff Engineer
As a Staff Engineer, the individual receives a hefty total compensation of $53K, a base salary of $45K, stock rewards worth $403/yr, and a bonus of $7K. It is one of the highest engineering roles at Samsung.
Would you like a 4 day work week?
Career Path and Salary Increments at Samsung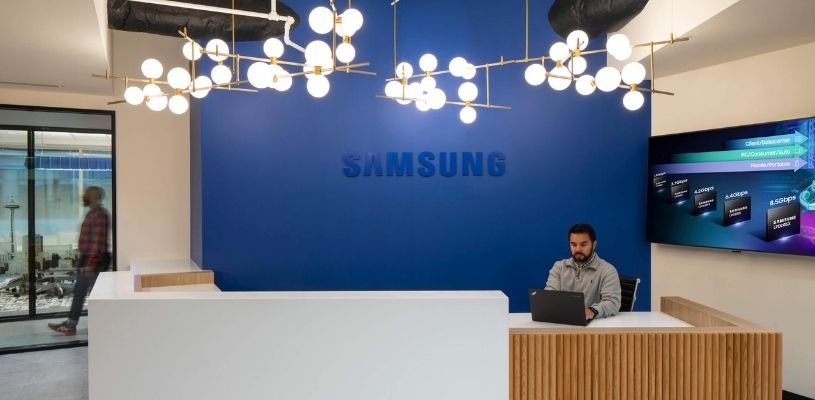 At Samsung, advancing your career as a software engineer is correlated with higher earnings and increased responsibilities. Here's the breakdown:
Engineer I (L2) to Engineer II (L3): An overall increment of $6K. This transition requires the engineer to manage complex tasks independently, showcasing their ability to handle more responsibilities and challenging projects.
Senior Engineer (L4) from Engineer II (L3): This promotion comes with an increase of $7K in total compensation. You must mentor junior engineers and lead specific project segments as a Senior Engineer, emphasizing your leadership skills.
Staff Engineer (L5) from Senior Engineer (L4): This significant step up comes with a hefty $21K boost to your salary. Staff Engineers are pivotal to Samsung's operations, overseeing large projects and ensuring their successful completion.
Regional Variation in Samsung Software Engineer Salary
Although your skills, job position, and education play a role in determining your salary, the geographical region you work in is also crucial in defining your total compensation.
As a global technology leader, Samsung Software Engineer salaries exhibit regional variations. Here's how:
| Location | Average Base Salary |
| --- | --- |
| San Francisco, CA | $169K |
| Seattle, WA | $165K |
| Los Angeles, CA | $160K |
| San Diego, CA | $145K |
| Boston, MA | $135K |
| Dallas, TX | $117K |
| Vancouver, Canada | $115K |
| Austin, TX | $109K |
| Portland, OR | $100K |
| New York, NY | $86K |
| London, United Kingdom | $83K |
| Montreal, Canada | $68K |
Source: Interview Query
Top Benefits at Samsung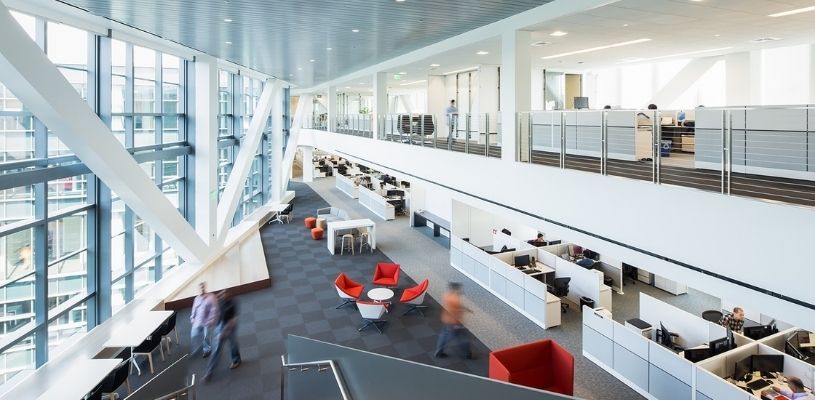 Samsung offers a plethora of benefits to its employees to ensure their well-being and work-life balance. Here are the ten most important benefits:
Free Meals: Samsung offers complimentary breakfast, lunch, and dinner five days a week.
Fertility Assistance: They assist with egg freezing, a boon for those planning their families.
Generous Time Off: Samsung provides ten days of sick time and PTO for vacation or personal days.
Donation and Relocation Bonus: They match donations made by the employees and offer a relocation bonus.
Comprehensive Transportation Solutions: Samsung offers company shuttles, regional transit systems, transport allowance, and even bikes on campus.
Parental Leave: Both maternity and paternity leave are provided.
Retirement Plans: The company offers Roth 401k and Mega Backdoor Roth IRA options.
Health and Wellness: On-site clinic, health savings account (HSA), gym on-site, on-site fitness classes, and gym discounts are provided.
Insurance: Samsung provides health, vision, dental, life, accidental death and dismemberment (AD&D), and pet insurance.
Employee Perks: From phone bill reimbursements to housing stipends, on-site employee mall, employee credit, and tuition reimbursement, the list goes on.
You can find more about Samsung's benefits on Levels.fyi.
Samsung's Working Culture: A Comparative Analysis
Delving into the working culture data of Samsung from Comparably, we find exciting insights that reflect the company's working culture.

| Department | Work Life Balance | Happiness | Culture Score |
| --- | --- | --- | --- |
| Design | A+ | B | B+ |
| Marketing | B+ | C | C |
| Engineering | C | C | C- |
| Product | C | C- | D- |
| Sales | D | A+ | A |
| Operations | -- | C- | D |
Samsung's design department shines with an A+ in work-life balance and a B+ in culture. In contrast, the sales team has a D for work-life balance yet excels with an A+ in happiness and an A in culture, suggesting that despite the demanding nature of the job, individuals find satisfaction in their roles.
The engineering and product departments have room for improvement, with lower scores across all three categories. This may be due to the pressure of developing cutting-edge technology, necessitating better measures for stress management and work-life integration.
Overall, it is clear that Samsung's work culture varies across departments, highlighting the importance of a personalized approach towards employee well-being and satisfaction.
Frequently Asked Questions
Q. How much do Software Engineers make at Samsung?
Software Engineers at Samsung have a salary range from $19K for entry-level (Engineer I) to $53K for a Staff Engineer.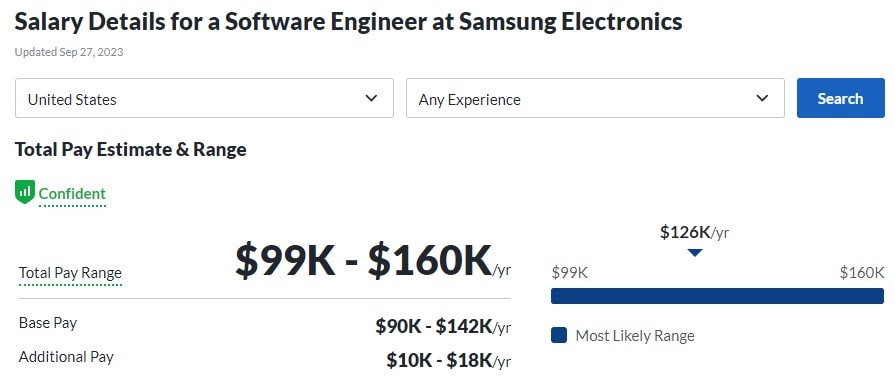 Source: Glassdoor
Q. What is the average salary at Samsung?
The average wage at Samsung varies depending on the job title and experience level. For Software Engineers, the average salary is approximately $32K.

Source: Glassdoor
Q. What is the highest salary for a Software Engineer at Samsung?
The highest salary for a Software Engineer at Samsung is $53K, offered to Staff Engineers.
Q. What are the most common skills required as a Software Engineer at Samsung?
The common skills required for a Software Engineer at Samsung include proficiency in various programming languages, hardware and software integration knowledge, and familiarity with information technology and electronics.
Q. How much does an entry-level Software Engineer make at Samsung?
An entry-level Software Engineer, Engineer I at Samsung, earns a base salary of $18K.
Final Thoughts
Samsung offers competitive salaries to its software engineers and various perks and benefits, promoting work-life balance and overall employee well-being.
If you're interested in exploring more opportunities with a shorter work week, check out 4dayweek.io latest jobs openings that let you do more in less time.
If you've recently graduated and need assistance with resume enhancement, LinkedIn profile development, and cover letter crafting, 4 Day Week Career Services is here to help you.
Would you like a 4 day work week?