Kroger Software Engineer Salary: Compensation, Benefits and More
Unlock insights on Kroger Software Engineer salary, benefits, and work culture. Discover how much you could earn at Kroger!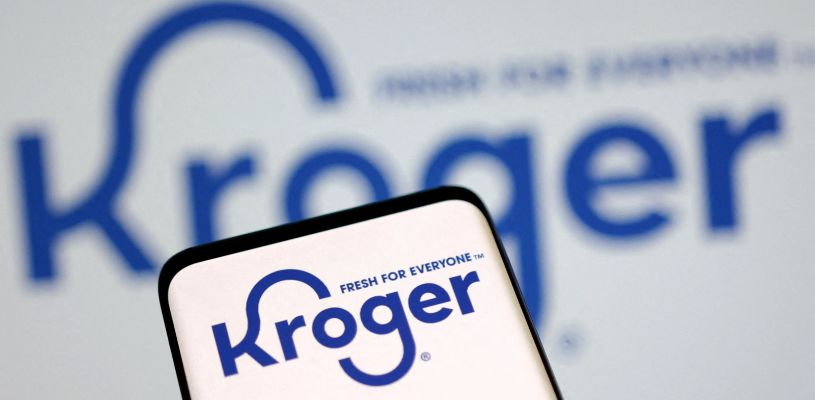 As the leading name in the retail industry, Kroger has not only transformed the way we shop but has also left an indelible mark in the world of software engineering.
With over 465,000 employees, Kroger has significantly impacted the retail industry, earning the title of one of the Top 100 Best Places to Work in IT in 2023.
Join us as we delve into Kroger's software engineer salaries, exploring the intricacies of compensation, benefits, and exciting opportunities for tech enthusiasts within this dynamic organization.
Kroger Software Engineer Salaries by Level
The compensation packages for software engineers at Kroger vary by level. Take a look at the table below for a detailed breakdown:
| Level | Level name | Total | Base | Stock (/yr) | Bonus |
| --- | --- | --- | --- | --- | --- |
| Senior Software Engineer | Level 2 | $134K | $122K | $5K | $7K |
| Advanced Software Engineer | Level 3 | $177K | $144K | $13K | $21K |

Source: Level.fyi
To learn more about how these levels differentiate, let's take a closer look at each one below:
Software Engineer (Entry Level)
As an entry-level Software Engineer at Kroger, you'll be expected to develop your skills and education to contribute to various projects. While the specific salary numbers are not disclosed, you can expect a competitive compensation package.
Senior Software Engineer (Level 2)
As a Senior Software Engineer, your average salary will be $134K. This includes a base salary of $122K, $5K from stock options, and a $7K bonus. You'll need advanced skills and experience to earn this role.
Advanced Software Engineer (Level 3)
The Advanced Software Engineer position at Kroger has a total compensation of $177K. This includes a hefty base salary of $144K, $13K from stock options, and a generous $21K bonus. This role requires specialized skills and extensive experience.
Senior Advanced Software Engineer (Level 4)
Salary details for this level aren't disclosed, but you can expect a highly competitive package reflecting your critical role within the company.
Would you like a 4 day work week?
Principal Software Engineer (Level 5)
You'll be at the top of the engineering hierarchy at this level. While specific salary details for this position are undisclosed, you can anticipate a remarkably competitive compensation package that aligns with your pivotal role within the organization.
Career Path Progression at Kroger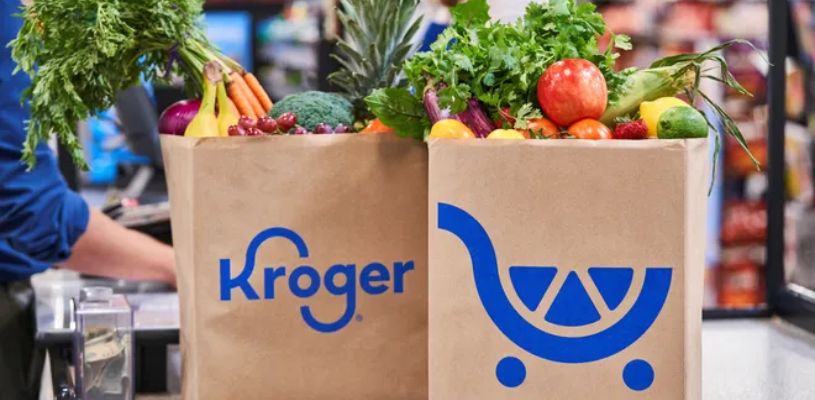 Software Engineer (Entry Level): This position typically serves as a launching pad for a promising career in software engineering at Kroger. Although the salary data isn't disclosed, the role involves essential duties like code development and system design.
Senior Software Engineer: The total compensation jumps to $134K upon promotion to this level. This role requires managing team projects and leading code reviews.
Advanced Software Engineer: Further advancement leads to this position, where the compensation package increases to $177K. The role involves team leadership, project strategy, and software architecture design.
Senior Advanced Software Engineer: The details for this level are undisclosed, but the responsibilities would undoubtedly include full project ownership, strategic decision-making, and mentoring junior engineers.
Principal Software Engineer: While the details for this level are undisclosed, the Principal Software Engineer at Kroger is responsible for leading the design of advanced software solutions and providing mentorship to engineering teams.
Software Engineer Salaries by Location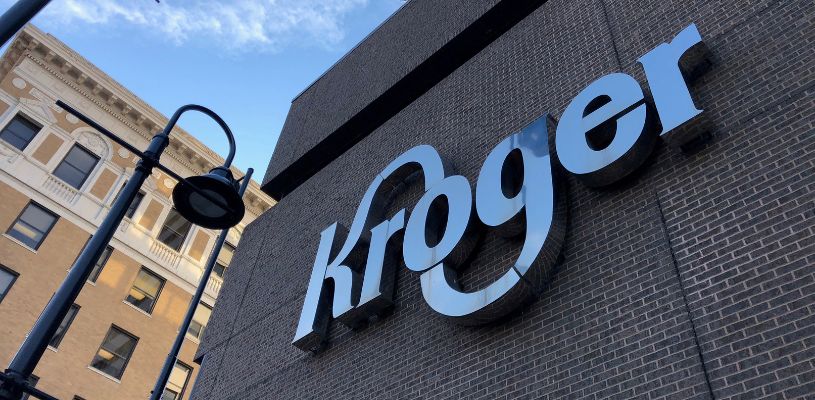 While factors like your skills, education, and job title influence your salary, the geographical location you're in also holds a pivotal position in shaping your overall compensation package.
Ohio, United States: As the headquarters of Kroger Technology & Digital (KTD), Ohio is known to provide competitive compensation for Software Engineers. The salaries here tend to be higher due to the cost of living and the intense demand for tech talent.
Other Locations: The salary can vary in other locations Depending on the cost of living and local market rates. Generally, sites with a high cost of living or a strong tech industry may offer higher salaries.
Remote Positions: With the rise of remote work, Kroger has begun to offer more flexible work arrangements. While the salary for remote positions might be slightly lower than that in Ohio, the savings from not having to relocate or commute can offset this.
Here is a breakdown of how salaries differ in different locations:
| Location | Average Base Salary |
| --- | --- |
| Portland, OR | $143K |
| Houston, TX | $125K |
| Cincinnati, OH | $118K |
Source: Interview Query
Remember, the salary also depends on the individual's job title, skills, and education. Making an informed comparison before deciding on a job offer is essential.
Top Benefits of Working at Kroger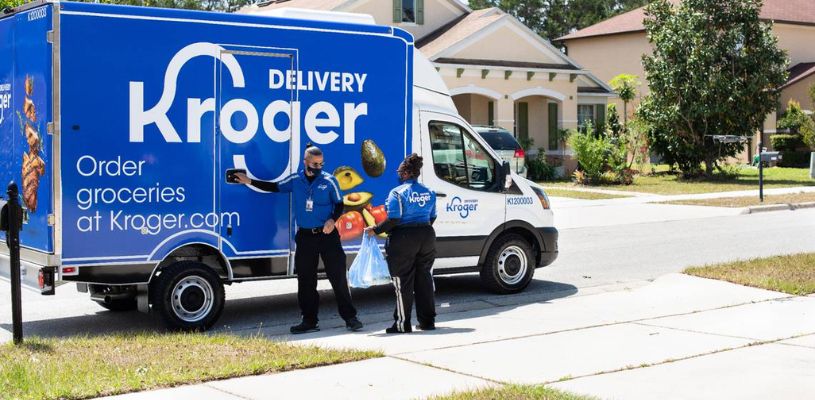 At Kroger, the benefits extend beyond just the pay. According to the Level.fyi data, here is a rundown of the top benefits they offer to their software engineers:
Dental Insurance: The company provides dental insurance to all its employees, ensuring they can maintain their oral health without financial strain.
Health Insurance: Another integral benefit is health insurance, safeguarding employees' health and wellbeing.
401k: Kroger also contributes to a 401k plan, helping employees secure their financial future.
Maternity and Paternity Leave: Expecting parents at Kroger to look forward to paid maternity and paternity leave.
Paid Time Off (PTO): Kroger values work-life balance and provides PTO for vacation and personal days.
Employee Discount: Employees can enjoy discounts on products, giving them another incentive to be part of the Kroger team.
Employee Assistance Program: This program supports employees facing personal or work-related issues.
Learning and Development: Kroger invests in their employees' growth with learning and development programs.
Tuition Reimbursement: The company also provides tuition reimbursement, encouraging employees to advance their education.
Health Savings Account (HSA): Employees can save pre-tax dollars in their HSA for future medical expenses.
Sick Time: Kroger ensures their employees can take the time they need to recover from illness without financial worry.
Work Culture at Kroger

At Kroger, the work culture varies across different departments. The organization has received different ratings on Comparably, reflecting the employees' diverse experiences.
| Department | Work Life Balance | Happiness | Culture Score |
| --- | --- | --- | --- |
| Product | A- | C- | C- |
| Marketing | A- | B- | C+ |
| Sales | A- | D+ | D |
| Engineering | B | C+ | C+ |
| Operations | C- | D | D |
| Design | D | D- | D- |
The Product, Marketing, and Sales departments have favorable work-life balance ratings, indicating the company's commitment to ensuring employees have a healthy equilibrium between work and personal lives.
However, the happiness and culture score ratings indicate room for improvement.
Moreover, the Engineering department showcases a balanced environment with a B grade for Work-Life Balance and a C+ for Happiness and Culture Score.
These insights provide a glimpse into Kroger's work environment, highlighting areas of strength and potential improvement.
Frequently Asked Questions
Q. How much do Software Engineers make at Kroger?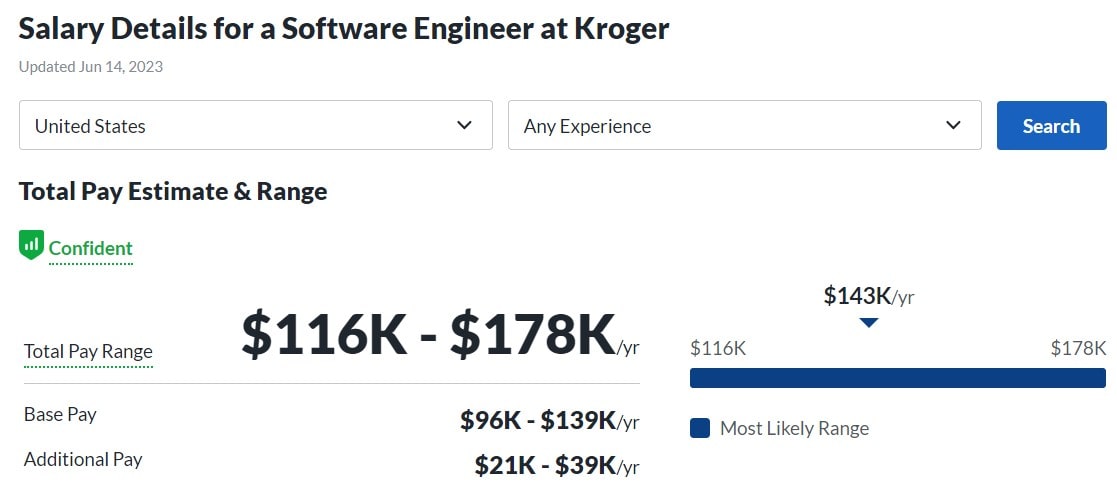 Source: Glassdoor
The total compensation for a Senior Software Engineer at Kroger is $134K, while an Advanced Software Engineer can earn up to $177K.
Q. What is the average salary at Kroger?

Source: Glassdoor
The base salary for a Senior Software Engineer at Kroger is $122K, increasing to $144K for an Advanced Software Engineer.
Q. What are the most common skills required for a Software Engineer at Kroger?
As a Software Engineer at Kroger, proficiency in various programming languages, problem-solving abilities, and a strong understanding of software development principles are typically required.
Wrapping Up
Kroger stands out as a promising destination for software engineers, offering competitive salaries and various benefits and perks.
If you are seeking a work-life balance, don't forget to browse the current job listings at 4-Day Week. Delve into opportunities that align with your goals and take the first step toward a rewarding career path.
Would you like a 4 day work week?