Deloitte Software Engineer Salaries: Compensation and Benefits
Discover Deloitte's Software Engineer salaries by job level and location. Compare with PwC and explore work culture, benefits, and perks offered by the company.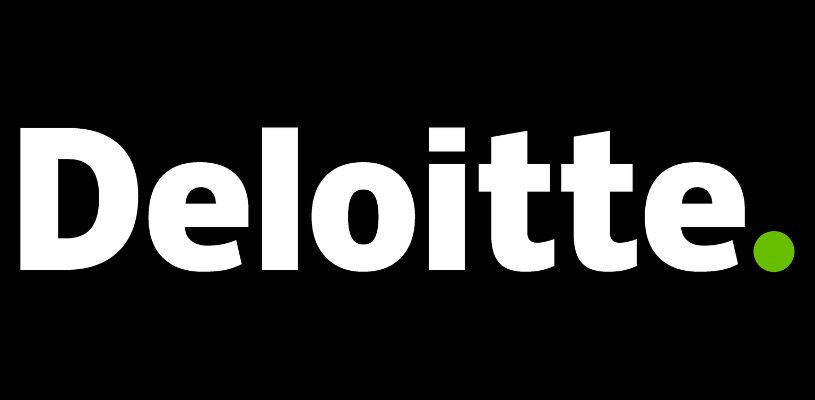 Deloitte is one of the world's largest professional services firms, known for its vast network of approximately 415,000 skilled professionals worldwide.
However, what truly sets Deloitte apart is its exceptional team of software engineers, whose innovative contributions drive technological advancements.
But the question arises: do Deloitte's hardworking software engineers receive competitive compensation?
To know this, let's delve into the Deloitte software engineer salaries, uncovering the rewards that make it an attractive company for aspiring software engineers.
Salaries by Level for Deloitte Software Engineers
Data from Levels.fyi shows that Deloitte pays its software engineers very competitive salaries. The following table shows the compensation for each level of software engineer at Deloitte, along with the breakdown of base salary, stock compensation, and annual bonus.
| Level | Level name | Total Compensation | Base Salary | Stock Compensation | Annual Bonus |
| --- | --- | --- | --- | --- | --- |
| L1 | Analyst | $88K | $84K | $0 | $4K |
| L2 | Consultant | $114K | $110K | $280 | $4K |
| L3 | Senior Consultant | $135K | $129K | $776 | $5K |
| L4 | Unknown | $130K | $119K | $917 | $11K |
L1 Analyst
The L1 Analyst role at Deloitte is an entry-level position for software engineers. Analysts perform a range of tasks, from coding to testing and debugging. They typically work on projects under the supervision of more senior engineers.
Moreover, the total compensation for an L1 Analyst at Deloitte is $88K, with a base salary of $84K, $0 in stock compensation, and an annual bonus of $4K.
L2 Consultant
The L2 Consultant role is a more senior position that involves leading projects and mentoring junior team members. Consultants are expected to have strong problem-solving and communication skills and experience with software development methodologies.
Deloitte offers a complete compensation package of $114K for this position, which includes a base salary of $110K. Moreover, they receive $280 in stock compensation and an annual bonus of $4K.
L3 Senior Consultant
The L3 Senior Consultant role is a leadership role that involves managing teams and projects. Senior Consultants are expected to have deep technical expertise and a track record of delivering successful projects.
At Deloitte, an L3 Senior Consultant is rewarded with a total compensation of $135K, which includes a base salary of $129K. Additionally, they receive $776 in stock compensation and an annual bonus of $5K.
L4 Unknown
The L4 role at Deloitte is not specified. Still, the compensation data shows a total compensation of $130K, with a base salary of $119K, $917 in stock compensation, and an annual bonus of $11K.
Overall, Deloitte offers competitive salaries for software engineers at all levels.
Career Progression at Deloitte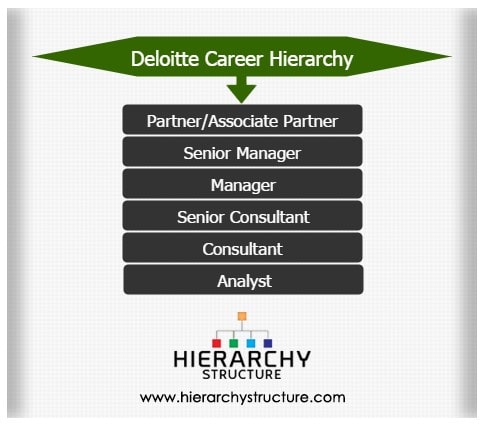 Source: Hierarchy Structure
Deloitte offers various opportunities for career progression. Here is a list of promotions with a summary of their salary increase and new responsibilities:
Analyst to Consultant: Analysts can expect an average annual salary of $88K, whereas consultants earn an average of $114K annually. Moving from Analyst to Consultant requires a strong commitment to problem-solving skills, leadership qualities, and the ability to manage client relationships.
Consultant to Senior Consultant: Senior Consultants at Deloitte earn an average salary of $135K per annum. With this promotion, they will be responsible for working with clients on a strategic level, managing project teams, and developing new business opportunities.
Senior Consultant to L4: Advancing to the L4 level offers an average annual salary of $130K. At this stage, you'll have the chance to lead large-scale client engagements, develop new service offerings, and manage teams of consultants.
However, it's important to note that promotions at Deloitte are based on merit and performance. Your contributions, skills, and experience determine salary increases and new responsibilities.
Would you like a 4 day work week?
Salary Variation by Location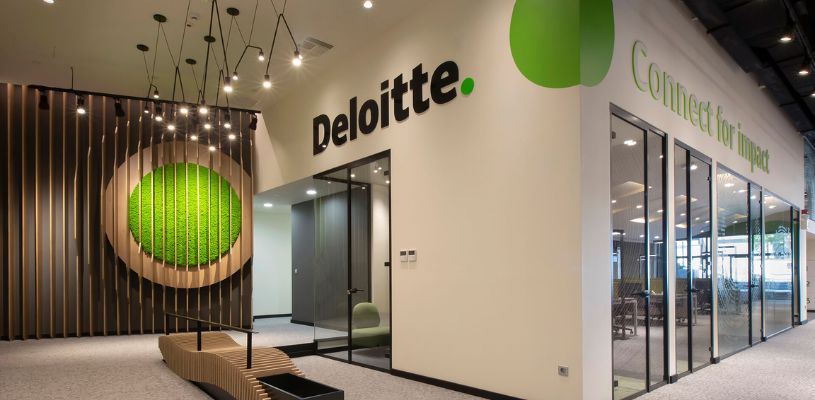 Salaries for Deloitte Software Engineers vary by location. Here are some examples:
In New York, salaries are generally higher due to the higher cost of living. However, they may also offer more comprehensive compensation packages to offset this.
In smaller cities, the cost of living may be lower. As a result, software engineers may earn less but still receive a competitive salary compared to other professions in the area.
In international locations, such as the UK, salaries may differ due to varying economic factors and local demand for software engineers.
Top Benefits Offered by Deloitte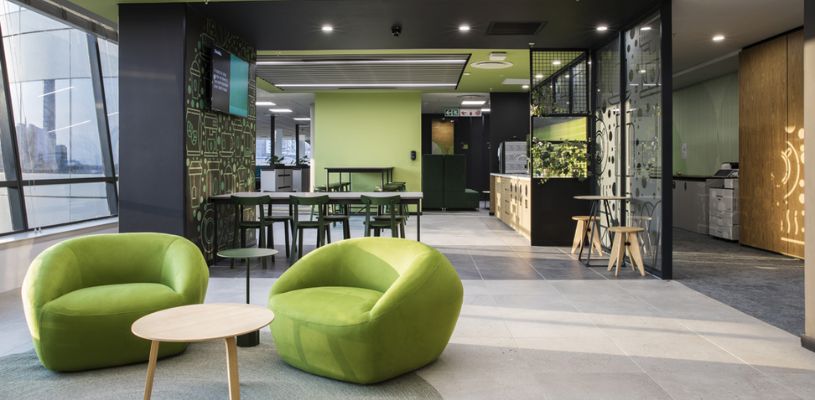 Deloitte is known for offering excellent employee benefits, which cater to various needs of its workforce. Here are the most important benefits Deloitte offers, according to Levels.fyi:
1. Paternity Leave: Deloitte offers 16 weeks of paid paternity leave to new fathers.
2. 401k Match: The company matches 25% of the first 6% of the employee's base salary that is contributed to their 401k retirement savings plan.
3. Tuition Reimbursement: Deloitte offers various tuition assistance programs, including a 529 college savings plan, student loan refinancing, and personal loan solutions.
4. PTO: Deloitte provides paid time off (PTO), which includes vacation and personal days.
5. Pet Insurance: The company offers pet insurance at a discounted rate.
6. Adoption Assistance: Deloitte provides adoption assistance to its employees, with a cumulative lifetime maximum of $50,000.
7. Maternity Leave: Expecting mothers at Deloitte can take advantage of 16 weeks of paid maternity leave.
8. Group Legal Insurance: Deloitte offers group legal insurance, which provides personal legal services to professionals and eligible dependents.
9. Sabbaticals: Employees can take either one month of unpaid sabbatical or partially paid leave for three to six months to pursue personal or professional growth opportunities.
10. Identity Theft Protection: Deloitte provides identity theft protection to its employees.
11. Pension Plan: Employees are provided with a pension plan that offers free retirement income. The program is vested after three years of continuous service or at age 62.
12. Fertility Assistance: Deloitte offers egg freezing and other fertility assistance programs.
13. Gym/Wellness Reimbursement: Deloitte offers $1,000 annually in reimbursements towards gym and wellness expenses.
14. Remote Work: UK employees can choose 'when, where, and how they work' as they are permanently remote for the UK office.
15. Healthcare Benefits: Deloitte offers employees health, dental, and vision insurance.
16. Flexible Spending Account (FSA): Employees can set pre-tax money into a flexible spending account to cover eligible healthcare and dependent care expenses.
17. Roth 401k: Deloitte also offers a Roth 401k option.
18. Learning and Development: Deloitte invests in its employees' learning and development through various programs.
19. Employee Assistance Program: The company provides an employee assistance program to help its workforce deal with personal problems that may affect their job performance.
20. Volunteer Time Off: Deloitte offers volunteer time off to employees.
21. Business Travel Insurance: The company provides business travel insurance to its employees when traveling for work.
22. Accidental Death and Dismemberment (AD&D) Insurance: Deloitte offers AD&D insurance to its employees.
23. Employee Discounts and Perks: Deloitte provides discounts and perks to its employees, including free snacks and drinks.
All these brilliant benefits make Deloitte a competitive employer in the job market.
Working Culture at Deloitte

Comparably, a website that provides data-driven insights into workplace culture and compensation has rated Deloitte's work-life balance as average.
According to their data, the company scored a C+ in the Design department, D+ in the Product department, D- in the Engineering department, and F in Operations.
While these ratings may seem discouraging, it is essential to note that work-life balance is a subjective and personal experience. The ratings may reflect the individual experiences of those surveyed and may not represent the experiences of all employees at Deloitte.
Additionally, it is worth noting that Deloitte has implemented several unique perks and benefits that could potentially improve work-life balance, such as sabbaticals and fertility assistance.

For more information and the total ratings, visit Comparably's website.
While the work-life balance ratings at Deloitte may not be as high as some would hope, it is essential to note that the company offers several benefits and perks that aim to support a healthy work-life balance.
Deloitte vs. PwC Software Engineer Salary Comparison
When it comes to determining the average salary for a software engineer, it is essential to consider several factors, including location, experience, and education.
Deloitte and PwC are two of the world's largest and most well-known consulting firms, and both offer positions for software engineers.
Here is a comparison of the average salary for software engineers at Deloitte versus their competitor, PwC.
| Level Name | Deloitte Total Compensation | Deloitte Base Salary | PwC Total Compensation | PwC Base Salary |
| --- | --- | --- | --- | --- |
| L1 | $88K | $84K | $90K | $87K |
| L2 | $114K | $110K | $110K | $107K |
| L3 | $135K | $129K | $133K | $123K |
| L4 | $130K | $119K | N/A | N/A |
Source: Levels.fyi
While the difference in total compensation for software engineers at Deloitte and PwC is insignificant, it is noteworthy that PwC has a higher base salary at the L1 and L2 levels.
FAQs
Q1. How much do software engineers make at Deloitte?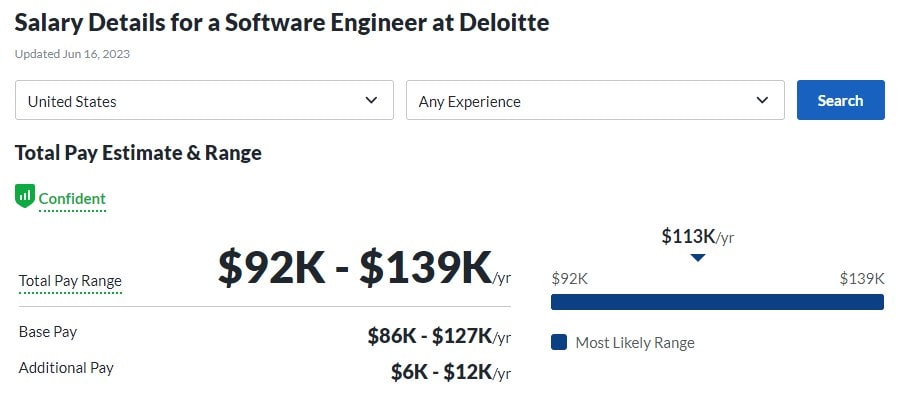 Source: Glassdoor
According to Deloitte's salary data, the total compensation for a software engineer ranges from $88K to $135K. This includes the base salary, stock, and bonus.
Q2. What is the average salary for a software engineer at Deloitte?

Source: Glassdoor
Based on the salary data provided by Deloitte, the average salary for a software engineer at Deloitte is around $117K annually.
Q3. What is the highest salary offered as a software engineer at Deloitte?
According to the salary data provided by Deloitte, the highest salary offered for a software engineer position is $135K per year.
Q4. What are the most common skills required as a software engineer at Deloitte?
Deloitte requires its software engineers to have skills in programming languages such as Java, C++, Python, and SQL. Also, they should have experience in software development, data structures and algorithms, and knowledge of software design patterns.
Q5. How much does an entry-level software engineer make at Deloitte?
An entry-level software engineer at Deloitte, also known as an Analyst (L1), can expect a total compensation of $88K per year, which includes a base salary of $84K, a bonus of $4K, and no stock compensation.
Summing Up
Deloitte is an attractive choice for software engineers with a strong compensation package and employee-focused benefits.
So, if you're interested in a software engineering career at Deloitte or want to compare your compensation with other companies, visit 4 Day Week.
Here, you can explore the latest job openings and discover our extensive blog section to gain valuable insights into the compensation packages offered by various companies.
Would you like a 4 day work week?