H2O.ai: How to Ace Your H2O.ai Job Interview
Wondering how to ace your H2O.ai job interview? Read on to uncover essential tips, strategies, and crucial information to secure your dream role confidently.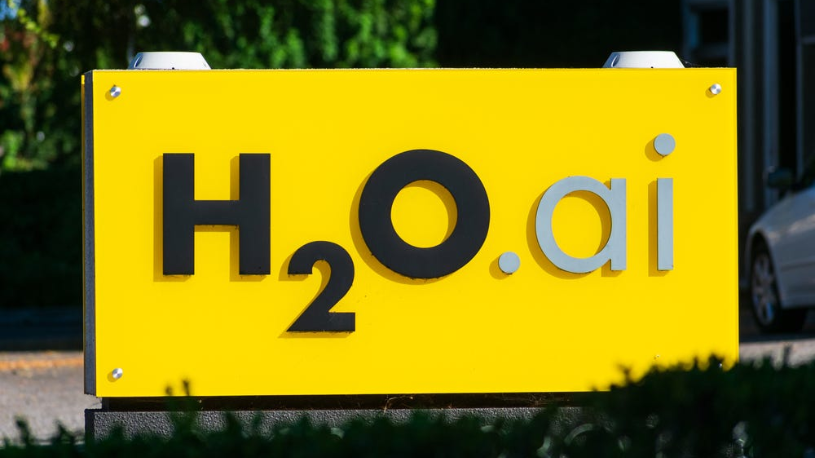 Getting a job at H2O.ai requires a lot of preparation. With numerous applicants competing for positions, you may wonder where to begin, how to get ready, and what interview questions to anticipate from H2O.ai.
But fear not! We've gathered all the insider knowledge you need to ace your H2O.ai job interview.
So, let's delve deep into the thorough interview process, valuable preparation tips, and qualities and skills H2O.ai seeks in potential employees.
Who Are H2O.ai?
H2O.ai is recognized as a leader in automated machine learning.It is a leading AI cloud company with a mission to democratize AI and make it accessible to everyone.
The company has partnered with over 20,000 organizations, including:
Commonwealth Bank of Australia
AT&T
PayPal
Walgreens
Bon Secours Mercy Health
Wells Fargo
To maintain its position as a responsible AI brand, H2O.ai is constantly seeking hard-working and experienced employees that can aid in leading the company to a better future.
Moreover, H2O.ai is fully open source, allowing various businesses, organizations, governments, schools, medical facilities, and nonprofits to harness the power of AI responsibly and drive innovative advancements in their respective field.
H2O.ai Hiring Process
The interview process at H2O.ai varies for each position. However, based on our findings, most positions typically involve a three-stage interview process.
Here's a closer look at how the hiring process looks like:
Apply for the position online through the H2O.ai career page.
Receive a phone call or email regarding your availability.
Attend the first interview round (via phone, video, or in person). This covers what the company is about and why you would be a good fit for its values.
The second interview round typically involves problem-solving tasks. For example, solving regression problems (generalized linear models), applying automated machine learning algorithms to large datasets, and utilizing Kaggle datasets to address different issues. A team member from the department you would be joining usually conducts this interview.
The third interview round, depending on the actual role, will be be with a team leader in the department or HR. They ask in-depth questions about your experience to gauge whether you can handle the role.
Lastly, you will receive an offer (hopefully).
These are just basic guidelines, as each interview process is unique. Moreover, if there are numerous qualified candidates for the position, the process might take more time for decision-making.
For instance, one interviewee had seven interviews which proceeded swiftly, while another had three interviews, with the first two lasting over three hours each.
H2O.ai Interview Questions
Here is a list of possible interview questions you might be asked based on the job you're applying for. These are usually for engineers and DevOps.
What is H2O.ai used for?
What is H2O driverless AI?
What is automated machine learning in Python?
How do you automate machine learning?
What is the difference between deep learning methods and machine learning algorithms?
What does a Turing test refer to?
What is a Stacked Ensemble?
How does H2O run in Python?
Why do you want to work here?
What interests you about this specific role?
How do you think artificial intelligence will affect the future?
As a customer, would you partner with H2O.ai? Why/why not?
You may be asked to answer these interview questions outright or be given a scenario to apply your answer.
Positions Available At H2O.ai
H2O.ai categorizes its employees as follows:
Makers: All employees are makers. If you're part of the movement to bring reliable and innovative AI solutions, you're a maker.
Kaggle Grandmasters: Employees from across the globe that aid customers in machine learning, predicting analytics problems, and solving data science issues.
Leadership team: The group of employees that brings the team together to drive the company's goals.
Board of directors: Industry professionals with the expertise and experience to focus on key business areas providing the company with diverse business experience.
Fellows: Individual makers contributing forward-thinking to the company's engineering, sales, marketing, and sustained technical achievements.
As a new employee, you will fall into one or more of these roles..
Current Employees At H2O.ai
Based on the different categories, here's a list of current employees at H2O.ai:
DevOps
Software engineers
Software developers
Data scientists
Marketing teams
UX designers
Full stack engineers
Finance and strategy teams
Sales engineers
Team leadership and management
Technical writers
Machine learning engineers
Would you like a 4 day work week?
What Is H2O.ai Looking For?
Well, answering this question can be challenging as it varies for each job role, depending on the specific attributes required for the position. However, let's examine the requirements mentioned in a current job posting for a machine learning engineer position:
A bachelor's or higher degree in data science, statistics, computer science, computer engineering, or a related field.
A good understanding and experience working with relational databases and SQL query language.
Experience in ETL data sets and building data pipelines.
Ability to work with Hadoop and Apache Spark ecosystems.
Good understanding of NoSWL database types.
Well-versed in R (data science) or Python. Knowledge of Scala Go, Java, and Base scripting is positive.
Basic understanding of Kubernetes-based application development.
Ability to write REST API underlying microservices frameworks in Java or Python.
Experience in the dockerizing of services.
Ability to use various machine learning techniques (supervised and unsupervised), including clustering, neural networks, decision tree learning, and real-world experience of tuning techniques.
Understanding of advanced statistical techniques for practical applications.
Experience presenting exploratory data analysis to higher-ups using H2O Wave or standard visualization libraries.
Fantastic English communication skills (written and spoken). But don't be shy to include other languages; it's a big plus.
Willingness to investigate and find solutions to technical issues independently. This shows the company you want to learn, grow, and improve the technology without being asked.
Experience in a customer-facing environment.
How to Prepare for An H20.ai Interview
To prepare for an H20.ai interview, consider following these five steps:
Update Your Resume
Applying for a job at H2O.ai can be exciting, but it doesn't mean to approach it hastily. Make sure to take a closer look at the job description to understand what it requires and update your resume accordingly.
If the requirements need experience in a particular area, consider a practical example where you've worked on the skills required for the job.
For instance, from the required skills above, let's take the ability to use various machine learning techniques. Think of a time when you've used tuning techniques in one of your projects.
Get Your Technical Knowledge Up to Scratch
As you can see, the interview will include several technical questions. Whether it's direct or asking you to apply technical knowledge to a situation, you need to know how to respond.
Therefore, going through some common technical terms and language is a good idea. You'll be surprised how on the spot you feel in an interview and might forget something very basic.
Hence, ensure to go through some terms, and think of example interview questions that a company like H2O.ai might ask. In addition, you may look at some of their current projects to get an idea. Companies often provide a recent problem they've had to get your ideas on how to solve it.
Learn About TThe Company
This one might be common knowledge, but you should know the basics about the company, including:
What they do
Who founded the company
When the company was founded
A few key clients and players in the organization
Recent changes made within the company
The company's culture and values
In one or two instances, you can showcase how your skills and work ethic align with the core values and goals of the company.
Prepare Some Questions
Companies appreciate it when potential employees ask smart questions about the role and how the company runs day-to-day.
So, it's always good to go in with specific questions as it shows that you're interested and keen to learn.
Answer Questions Using The STAR Method
The STAR method ensures you answer questions efficiently while providing all the necessary information. It works as follows:
Situation: Set the scene.
Task: Elaborate on your position in the situation.
Action: Explain how you addressed the situation.
Result: Provide the outcomes you achieved.
FAQ
Q. Is the H2O.ai interview process long?
Based on our research, some interviews can be longer than usual (three hours). But generally, those interviews include problem-solving tasks. In addition, there may also be a waiting period to hear back from the company, with the average being around three weeks.
Q. Where is the best place to find job opportunities with H2O.ai?
You can go through a recruiter, but applying directly through the H2O.ai website is best. It directs you to their recruitment supplier.
Wrap Up
Applying for a new job is super exciting, but don't let the shine of something new affect your preparation. You need to be fully prepared for the interview.
Also, you should have your well-prepared answers backed up with examples from previous experiences demonstrating how you've effectively utilized your skills.
Moreover, don't forget to ask insightful questions and conduct thorough research about the company.
Lastly, good luck! We hope this guide helps you through the interview process with H2O.ai.
Would you like a 4 day work week?