Village One
A somewhat utopian design + tech cooperative.
4 x 8hr days
100% remote
Berlin, Germany
Who we are
We are a multidisciplinary team of designers, developers and strategists, combining our skills to create excellent digital products and infrastructure. We marry delight with function, for ourselves and for hire!
We amplify humanity through design and technology, adhering to ethical design and calm tech principles. At the same time we're no solutionists—human problems can rarely be solved by technology alone
We value people and planet over profit, so we only accept projects and clients we believe in—genuine enthusiasm leads to the best work after all (consequently we also maintain a blocklist of industries we consider harmful and exploitative).
Working at Village One
Village.one is a cooperative. But what the heck is a cooperative?
A cooperative is a type of company that is collectively owned and democratically governed. There are many ways this can look in practice, but the simplest form is a worker co-op where all the employees of a company own their organization together and apply some form of workplace democracy to make decisions. This means:
Full transparency around strategy, decisions and financials
Democratic decision-making (one member = one vote)
Everybody's voice carries the same weight, issues can't be swept under the rug
A smaller wage-ratio between highest and lowest salary
Fewer managers and hierarchical theater, in favor of self-management
A more equitable organization because power is far less concentrated
Higher levels of motivation and identification because it's also your company
Prioritzing cooperation and community over competition
A world view of interconnectedness, rejecting individualism
Studies show that cooperatives are the most resilient company form in times of crisis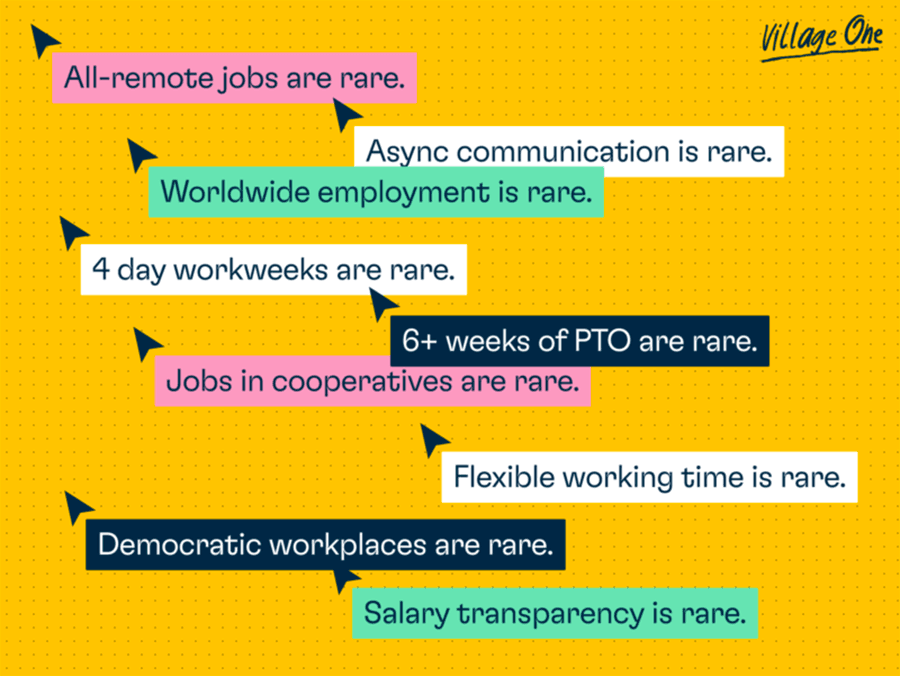 We are a fully distributed team, embracing asynchronous communication, running on a 4-day work week, continuously adapting our practices towards a more equitable work environment.
Employee benefits
We question established practices and put new ideas to the test. Every member of the team gets:
A 4 day work week (32hrs), Fridays are off
Asynchronous working
100% remote working (most of us are based in Berlin)
25 days holidays plus public holidays
Work as part of a cooperative
Flexible working hours
Transparent salaries
Education budget, €4k per year
And more
Would you like a 4 day work week?