Seobility
All-in-One SEO Software & Tools for website optimization, better rankings and more traffic.
4 days @ 85% salary
10-50 employees
100% remote
Nuremberg, Germany
Who we are
Seobility is the online SEO software for better website optimization. Build better websites quickly, easily and of course sustainably.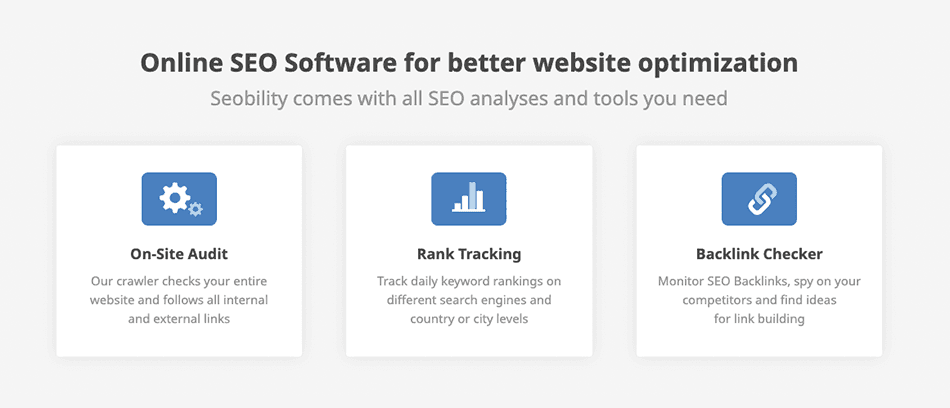 Our mission is to develop an SEO tool that is simple and useful so that everyone has the chance to understand and successfully apply SEO to achieve their goals.
Seobility checks your complete website, by crawling all linked pages. All found pages with errors, problems with the on-page optimization or problems regarding the page content like duplicate content are collected and displayed in each check section. Of course, you can also analyze all problems of a single page in our page browser.
Our team
We are a constantly growing company, helping more than 350,000 users around the world to be found more easily through search engines. We have 15 team members working remotely across Germany.

We are people who face exciting challenges together and enjoy solving problems with creative solutions. Our teamwork is the main reason for our success.
Our benefits
Optional 4 day week (85% salary)
Fully remote working
Company retreats
Very flexible working hours
Unlimited PTO
And much more
Open positions
Fetching 4 day work week jobs...
Would you like a 4 day work week?