PCN
To be your gateway to FinTech.
4 x 8hr days
100-500 employees
Hybrid remote
Amsterdam, Netherlands
Who we are
PCN has the connections in the industry that can push you forward in our specialisms of FinTech, Saas, eCommerce & Cyber Security. You will be guided, trained and coached how to sell the most complex products on the market & people.
Working at PCN
You will gain the all-around skills to develop your career as a great salesperson with a commercially minded attitude towards thriving niches in tech: Fintech, SaaS, Cyber Security and eCommerce.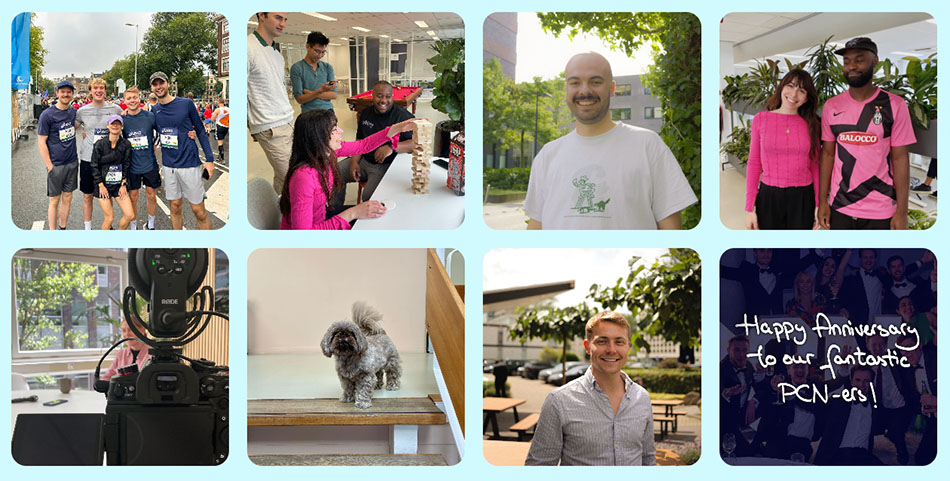 You will learn ins and outs of recruitment, sales, business development, account management, networking and sourcing during an intensive 3 months training period with your "Academy Team."
Upon completion of the 3 months you will be immersed into an existing team of Recruitment Consultants focusing on your own niche in tech.
Our values
These principles make up our core identity. They drive every interaction with our clients, candidates, and team.
Knowledge: We champion this notion by striving to surround ourselves with knowledgable people offering insights into both work and life.
Empathy: When you find empathy, you can truly connect with another individual. We carry this ideology into the way we work and provide a service and atmosphere that will be a base for a successful work place.
People: A the heart of all our ambitions and services is people. After 10 years we've heard many stories, helped many business and grown personal careers. It is with these foundations that we can safely say, we put people first.
Employee Benefits
At PCN we value having a great work-life balance, that's why we offer:
A 4-Day Work Week (100% salary), Fridays are off
5 weeks PTO per year
Dedicated onboarding and training
Unlimited commission structure
Incentive travel trips
Open positions
Fetching 4 day work week jobs...
Would you like a 4 day work week?