Network Rail
We own, repair and develop the railway infrastructure in England, Scotland and Wales.
4 x 9hr days
1,000+ employees
Hybrid remote
Who we are
We own, repair and develop the railway infrastructure in England, Scotland and Wales.
That's 20,000 miles of track, 30,000 bridges, tunnels and viaducts and the thousands of signals, level crossings and stations. We manage 20 of the country's largest stations, while all the rest – over 2,500 – are run by the train operating companies.
Working at Network Rail
Start a rewarding career with us Network Rail's role is to run a safe, reliable and efficient railway, serving customers and communities. We exist to get people and goods where they need to be and to support our country's economic prosperity.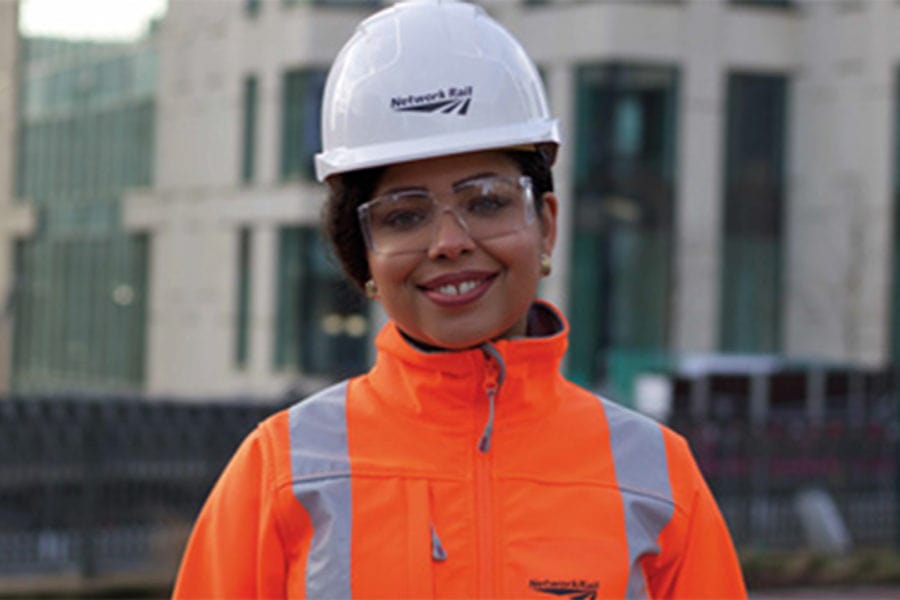 This means becoming a company that is on the side of passengers and freight users; that is easy to engage with and is an efficient and dependable partner; a company people are proud to work for; instinctively recognised as an industry leader.
We offer different forms of flexible working:
Part-time working - work is generally considered part-time when employees are contracted to work anything less than full time hours:
Job sharing - a form of part-time working where two people share the responsibility for a job between them;
Different start and/or finish times - allows employees to choose, within certain set limits, when to begin and end work;
A change of shift pattern;
Term-time working - an employee remains on a permanent contract and can take paid/unpaid leave during school holidays;
Compressed hours - an arrangement in which an employee works his/her contractual hours in fewer than the normal number of days per week; and
Home working -an arrangement in which an employee regularly spends time working from home
Employee Benefits
At Network Rail, we value having a great work-life balance - that's why we offer:
Optional 4 day week at full pay (35hrs)
Hybrid remote working
Privileged staff travel - Leisure travel discount of 75% on all leisure travel and includes family members.
A subsidy of up to 75% on rail and underground season tickets if you travel to work on the train.
GWR ticket alliance – Heavily discounted all day passes for you and up to 5 friends and family to use across the GWR network (20 passes per year)
Benefits package including healthcare offers, a cycle to work scheme, discounted healthcare club membership, and a discounted offers and benefits including childcare, healthcare and online shopping site.
A range of Pension schemes to choose from
5 days paid volunteering leave.
2 weeks paid reserve leave for the Armed Forces community.
Open positions
Fetching 4 day work week jobs...
Would you like a 4 day work week?