Mambu
The SaaS cloud banking platform with a unique composable approach.
4 day week during Summer
500-1,000 employees
100% remote
Amsterdam, Netherlands
Who we are
Customers want better ways to manage their money. They are looking for choice and convenience, and all this means change. Our cloud banking platform helps make financial change happen. Differentiate, collaborate and breathe new life into services.
Technology that delivers more. Mambu is a SaaS, cloud-native, API-driven banking and financial services platform. It is designed to power financial innovation, to bring solutions to market faster, drive down cost barriers and allow ecosystems to expand.
Working at Mambu
Mambuvians come from over 30 countries across six continents. Over the years we have become increasingly diverse in perspectives and ideas. To us, diversity is a company-wide value, and a strategy to boost productivity and to leave a positive impact on our industry. From Europe to Asia, and the Americas - Mambuvians are experts at collaborating globally.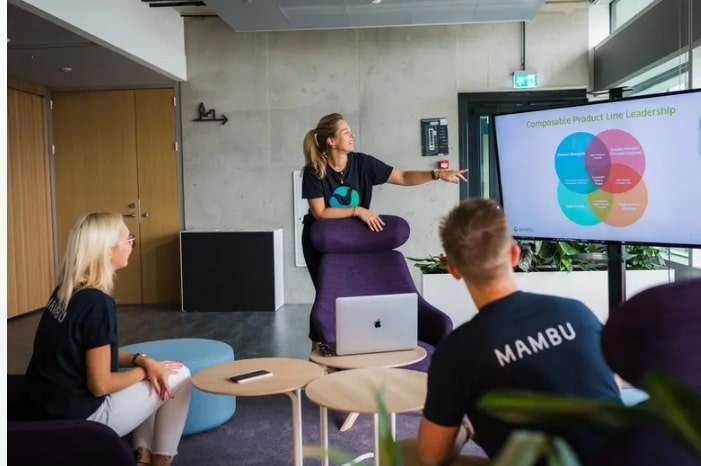 We are a diverse, ambitious and no-nonsense company that loves a good challenge and fosters a culture of an integrated work-life balance. You can see this in our 4-day-working-week throughout June - August each year and the global hybrid working policies we operate, amongst many more.
Built on inclusion, collaboration and trust, we have created a true ownership culture, which is integral to our success. We help and empower each other to make decisions that can have a lasting impact on our business, and positively influence thousands of customers and millions of their end users world-wide.
Employee Benefits
Here at Mambu, we offer the following benefits:
4 days workweek during the Summer time
Remote Working
Flexible Working Hours
2 paid learning days per month
Healthcare
And much more
Open positions
Fetching 4 day work week jobs...
Would you like a 4 day work week?