Evolved Search
Evolved Search is a multi-award-winning SEO agency, specialising in strategic, data-driven & creative Search Marketing.
4 x 8hr days
50-100 employees
Hybrid remote
Newcastle upon Tyne, United Kingdom
Who we are
Evolved is an award-winning, dynamic, and ambitious performance marketing agency based in Newcastle-upon-Tyne.
We differentiate ourselves by providing game-changing results for our clients, acquired thanks to deep knowledge, constant learning, and years of experience managing digital marketing strategies.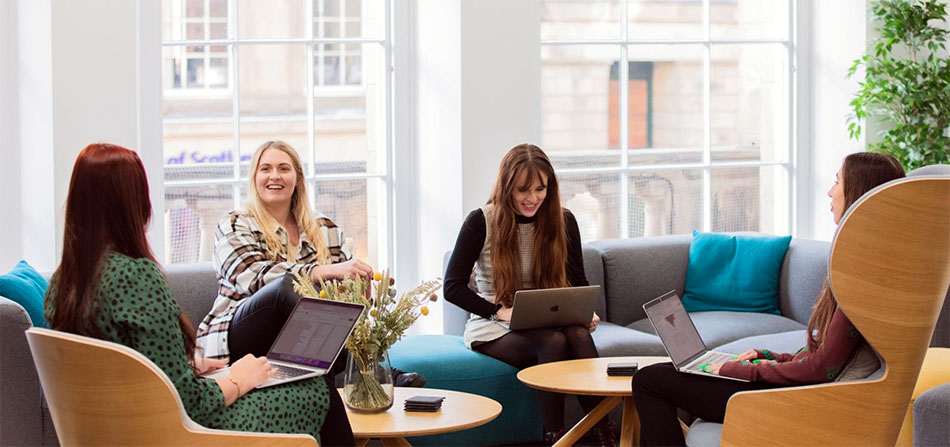 With ambitious growth plans, there's never been a more exciting time to join the Evolved team. We're big on people, offering exciting and genuine opportunities to develop and progress, and offer a healthy dose of team member perks that go way beyond the ordinary.
Working at Evolved
Our founders and senior leadership team have all spent many years in other agencies and when building Evolved, decided they wanted to run an agency that placed equal importance on the quality of work delivered, with the quality of life enjoyed by every team member. Sounds clichéd, perhaps, but that's just how we operate.
We put a lot of resources into upskilling our team, letting them enjoy experiences like company trips abroad, as well as day-to-day perks that make the daily grind a little sweeter.
In 2022, we were voted the 2nd best tech workplace in the UK. Some highlights from our employee survey:
100% of our staff feel they are treated as a full member of the team regardless of their position.
100% of our staff said they can confidently take time off from work when they think necessary.
100% agreed that management trusts people to do a good job without looking over their shoulders.
100% of our staff said they always agree that management keeps them informed about changes or decisions that affect them, the UK benchmark is at 79%, which means we are a whopping 21% above average!
98% of our staff agree that Evolved celebrates people who try new and better ways of doing things regardless of the outcome.
96% said that they feel they make a difference here.
96% of our staff feel they are offered training or development to further themselves professionally, that's 16% higher than the UK average benchmark!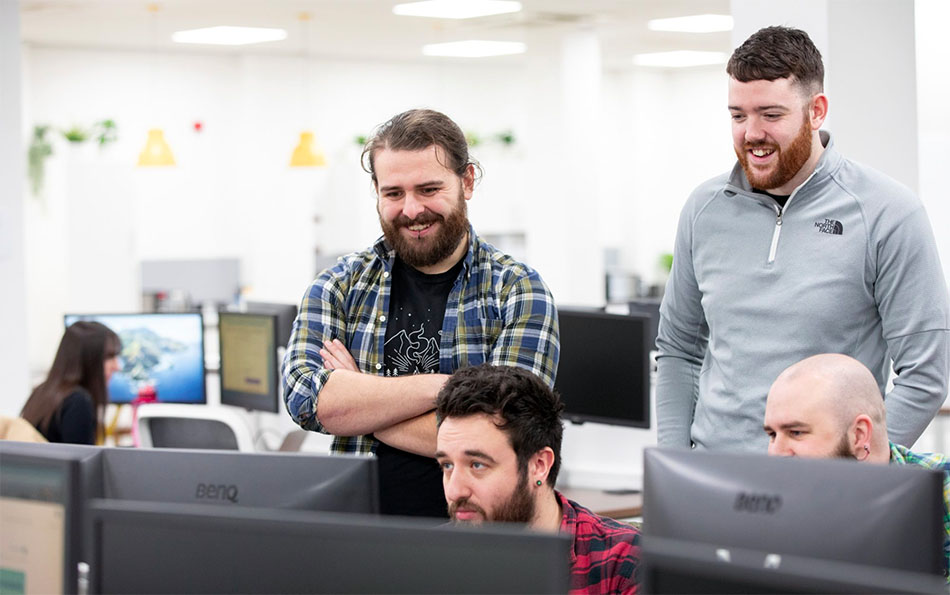 Employee benefits
We're also a pretty darn sweet place to work, with our team members recently rating us a whopping 100% in an anonymous Great Place to Work survey. Take a look at our Careers page on the website for our latest opportunities.
4 day work week (32hrs) for 100% pay
Hybrid remote working (40% of time in our Newcastle office)
Flexible working hours
Private health insurance
Advanced maternity, paternity, and adoption packages
Generous holiday policy
A personal training budget to help you progress, learn, and develop in your role
Fantastic, spacious offices slap-bang in the middle of central Newcastle
Regular social activities, charity initiatives, conferences, awards, and events
A time allowance for charity work, enabling you to support causes you're passionate about during working hours.
And much more!
Open positions
Fetching 4 day work week jobs...
Would you like a 4 day work week?