DALTIX
We provide quality retail data you can trust. We thrive on making it work for you.
4 days @ 80% salary
10-50 employees
Hybrid remote
Ghent, Belgium
Who we are
Daltix provides highly accurate and accessible data to companies active in the dynamic retail industry.
We are obsessed about the quality of our data and we thrive on making it work for our customers so that they can make fact-based business decisions.
We are proud to have a solid customer base of some of the largest European retailers such as Colruyt Group, GfK and Unilever. In the next couple of years, Daltix is focused on further fast growth which means our talent will have a significant impact on creation, development and execution of our product and brand.
Daltix was founded in 2016 and has teams located in Belgium and Portugal.

Our office in Belgium
How we work
We are an open and joyful space for work, with a human-first approach. We strive for flexibility by nurturing work-life balance. We work where and when we are at our best.
Our values are:
Integrity
Collaboration
Focus on the future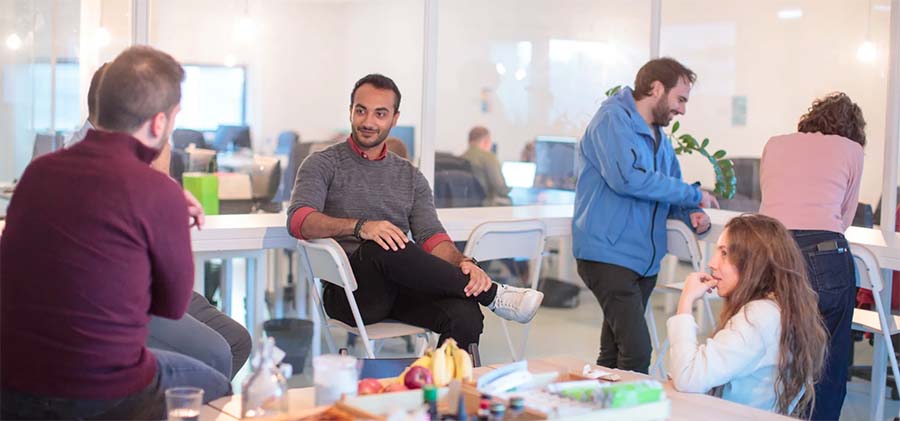 Our vision
ur company vision is ambitious! We want Daltix to be the authority in providing the most accessible and curated data on every mass consumer retail product. Yes, that's a tall order. But aiming high doesn't hurt anyone and we are ready to take it on!
We know that if we want our mission to work, we need to be obsessed with the people making data work. That's our promise to you!
Our benefits
At Daltix, we show you how obsessed we are about your talent by offering competitive compensation, important benefits and useful perks. Plus, we put work-life balance first:
Open to a 4 day work week (80% salary)
Flexible hours
Remote working
Healthcare coverage
Pet loving
Meal allowance
Tech Perks
Team events
Open positions
Fetching 4 day work week jobs...
Would you like a 4 day work week?