CARFAX
We help consumers shop, buy, service and sell used cars with confidence.
4 day week during Summer
Hybrid remote
Centreville, United States
Who we are
CARFAX started with a vision – to be the leading source of vehicle history information for buyers and sellers of used cars. Today, CARFAX has the most comprehensive vehicle history database available in North America, with more than 30 billion records and counting. Every day, we're proud to help millions of people confidently shop, buy, own and sell used cars with innovative solutions.
Working at CARFAX
We pride ourselves on being a great place to work... and don't just listen to us:
9X Top Workplace by The Washington Post
9X Great Place to Work by Washingtonian
10X Virginia Business Best Places to Work
St. Louis Dispatch Best Places to Work
In Team CARFAX you will meet more than 100 colleagues from over 20 nations. Besides our headquarters in the heart of Munich, your team is spread all over Europe, from Sweden to Poland to Italy, Spain and the Netherlands.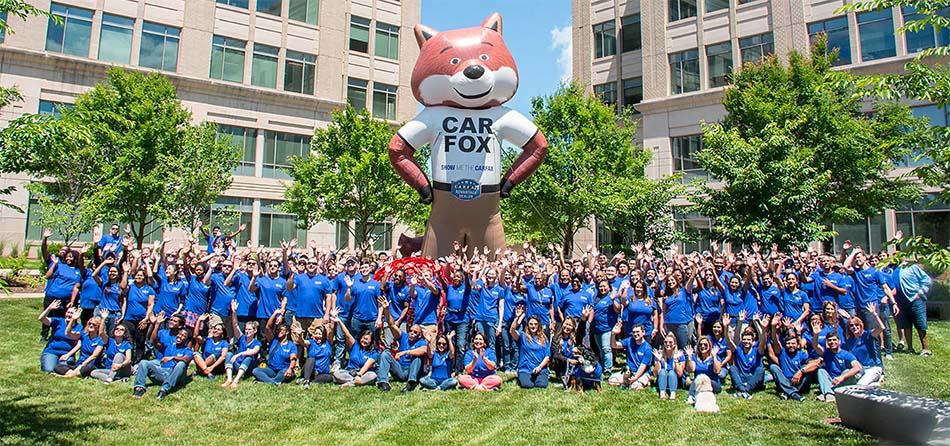 When selecting new colleagues, we always stay true to our motto "no jerks allowed". Regular team events help you to quickly find your way around internally.
Team benefits
4 day week during the summer (11 paid holidays)
Christmas -> New Year shutdown
Generous vacation policy (ranging from 15 to 30 days, depending on tenure)
Health, dental and vision insurance
401(k)
Pet insurance
Parental leave and much more
Open positions
Fetching 4 day work week jobs...
Would you like a 4 day work week?