BlueSky Video Marketing
At BlueSky Video Marketing we help you understand how you can use video to build awareness, generate new opportunities and win new business.
4 x 9hr days
Hybrid remote
Who we are
We help you understand how you can use video to build awareness, generate new opportunities and win new business.
We are able to do this as a result of more than 20 years marketing experience across the world telling brand stories to create the difference that results in sales success. Over the last 10 years we've made over 200 videos with more than 700,000 views on YouTube and a track record in helping you to sell more.
The BlueSky Video Marketing team is a combination of in-house video afficianados and a network of associates from a variety of backgrounds to ensure that whatever your video requirements – we've got the solution.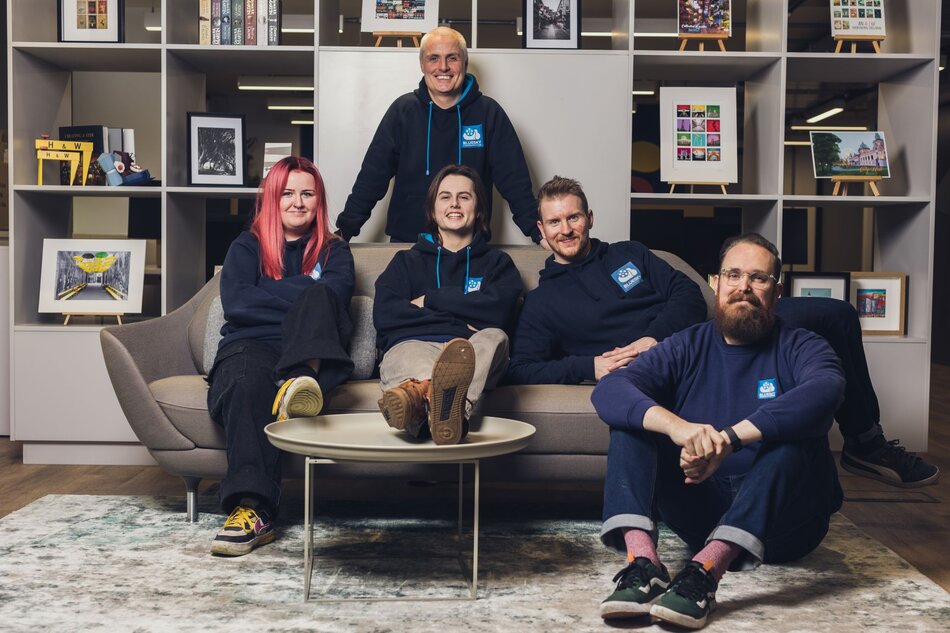 Our reason for existing is to help you to unlock the opportunity that video presents for your business to reach new audiences, increase customer engagement with your brand and tell your unique brand story.
Your business has something that your competitors don't have an can't copy - your reason for doing what you do is uniquely yours and it's this story that will help you to build the army of ambassador and friends that you need to make your business a success.
The best stories are those with the best characters - and video is the best way to show your audience the characters that occupy your story.
Working at BlueSky Video Marketing
These are the 4 core values that influence every decision we make, every conversation we have.
Believe in Better
Trust Yourself
Learn Everyday
No Passengers
The BlueSky Back Story
Before setting up BlueSky Video Marketing in June 2017, our founder and Creative Director, Peter Craven spent 20 years working in global marketing roles.
This experience means we understand the challenges of the marketing job – and your need to develop relationships with partners you can trust.
We may be a young company – but our team has amassed more than 50 years industry experience. From working in global marketing roles and producing over 1000 commercial video projects. To working on film and TV productions and creating content for news outlets. Having these miles on the clock means we understand what is required to get the job done.
Employee Benefits
The reason for introducing a 4 day working week was to improve the quality of our creative ideas – when Monday comes around too quickly we aren't in the best place when it comes to delivering the quality of work that our customers expect of us – and that we expect of ourselves. Here are some perks on working with us:
4 day working week - with offs on Friday
Full Holiday Entitlement
Full time hours on the 4 day workweek
Would you like a 4 day work week?