Autonomy
Independent research organisation rethinking economies in an age of crisis.
4 x 8hr days
10-50 employees
Hybrid remote
Who we are
We are an independent think tank that produces innovative research, tech and policy proposals related to the future of work, climate and welfare. Our audiences are governments, journalists, activists, trade unions and political parties. Our research grounds policy that can function in a world of automation and underemployment, as well as persistent economic inequality and environmental crisis. Our objective is to envisage and communicate a world that moves beyond climate catastrophe, overwork and mass poverty to one which prioritises democracy, free time, security and sustainability.
Autonomy has established itself as an innovative, nimble research organisation that has had significant impact within public debates around the future of work and climate. Our work has garnered praise from the MPs from a variety of political parties, leading economists and wider civil society actors. Our research regularly appears in mainstream media of all kinds, from the tabloids to the World Economic Forum.
Here are the research themes we focus on: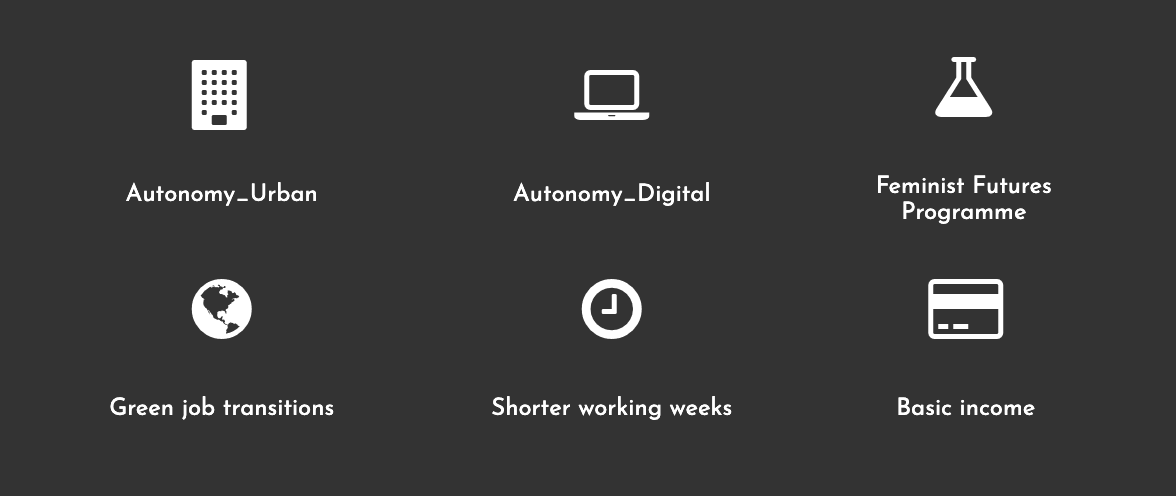 Employee benefits
At Autonomy we value having a great work-life balance, that's why we offer:
Four-day weeks (paid as five-day salary)
7 weeks holiday + bank holidays
Regular team lunches and social events
Hybrid working for some of the week
Annual training & development budget
A chance to work in an impactful organisation and contribute to change
Relaxed, casual dress code and modern London office space
And much more
Open positions
Fetching 4 day work week jobs...
Would you like a 4 day work week?