Amy Porterfield Inc
Online Marketing Made Easy.
4 x 8hr days
10-50 employees
100% remote
Nashville, United States
What We Do:
We empower entrepreneurs to build profitable online businesses that bring creative, professional and personal freedom.
In everything we do, we aim to inspire confidence and action. Our signature service is helping budding entrepreneurs break free in the areas of business that were once holding them back into new levels of joy and fulfillment. We give these entrepreneurs tangible proof that small actions every day will ultimately build a business worth creating and a life guided by their own design.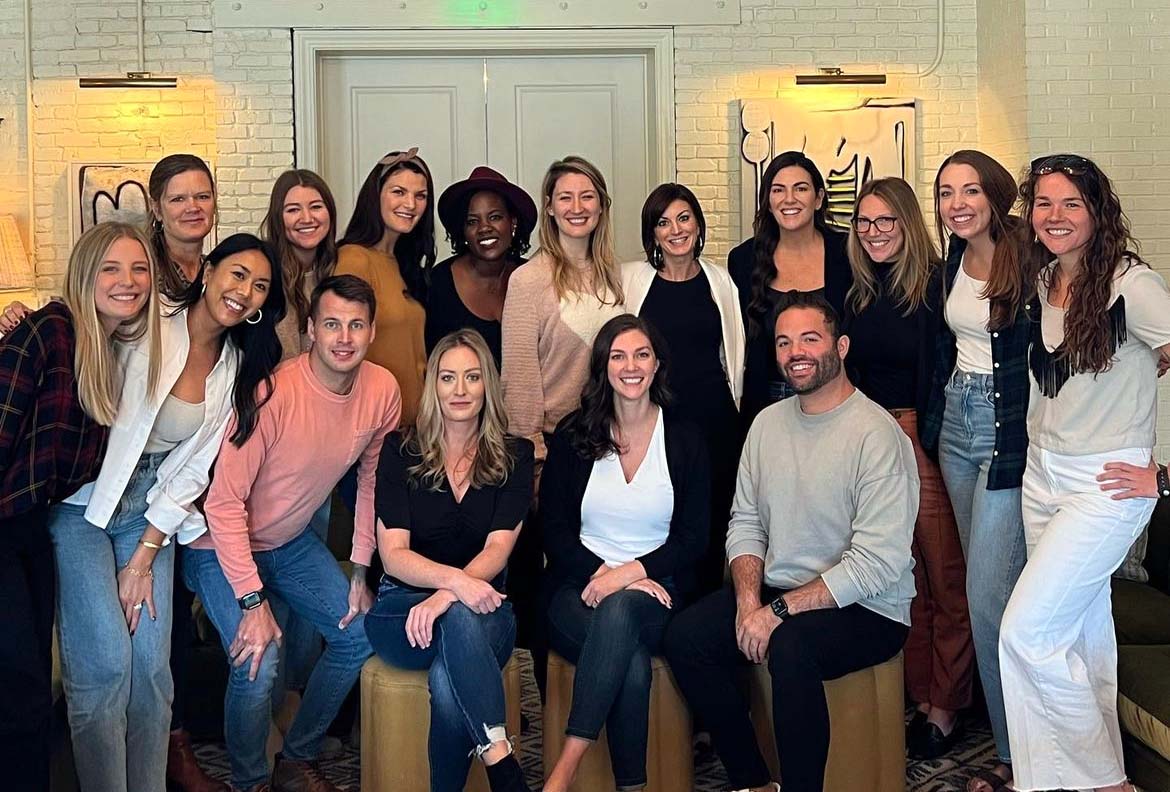 We lead a fun-loving culture and a dedicated team that is committed to excellence. We always find the upside to any situation and maintain the strength and flexibility to change course as our business evolves.
Meet Amy
You might know Amy Porterfield from her top-rated "Online Marketing Made Easy" podcast, or from the courses and webinars she offers to help entrepreneurs build their business through social media and online marketing strategies. To learn more about our fearless leader, check out the details here.

Our Values
Our team is ambitious (always striving for excellence), hungry (competitive to the core; always wanting to be at the top) and enthusiastic (always excited about the work we are doing.)
Purposeful Ambition: We value drive, hard work and kicking ass. When the heat's turned up, we step up to the challenge. We are equally thoughtful about our commitments.
Unyielding Compassion: We believe that everyone is doing the very best they can in the moment. We lead with love, patience and understanding.
Openly Coachable: We believe in continuous growth and are open to feedback and necessary tough conversations to move us forward.
Creative Resourcefulness: We are strategic and thoughtful in our actions. We believe there is always a way to make it work and we will do the digging to figure it out. We rely on each other when we get stuck.
Unwavering Integrity: We take pride in our reputation as industry leaders. We are honest, professional and intentional.
Total Ownership: We believe we are all leaders. We own our individual positions like a boss.
Intentional Margin: We prioritize the down time so that we can be our best when we are showing up for ourselves, our team members and our students.
Proactive Inclusivity: We believe in the diversity and inclusion of all people regardless of race, age, gender, sexual orientation, ability, and religion. This includes thoughts, ideas, beliefs and experiences.
Team Porterfield Perks:
Did we forget to mention all of the Team Porterfield perks after 90 days of employment? We're fast-paced and rapidly growing. Our small but mighty team is full of talented and motivated individuals who enjoy coming into work. But these awesome perks help just a little too:
4 Day Workweek/Flexible Work Schedule – Outside of launches, our company operates on a 4-day workweek schedule. Spend your long weekends however you'd like — a few team favorites include hiking new trails, watching Bridgerton, meal prepping something delicious, or grabbing a beer on a patio!
Flexible Time Off and Sick Leave – Two words…unlimited PTO. Because working hard and taking full ownership of your role doesn't come at the expense of lifestyle freedom.
Paid Holidays – including a Thanksgiving Break and Holiday Break!
Birthday Leave – Oh yes, you read that right. Never working on your birthday again. Hit the beach or the spa, we don't care what you do, just don't come to work!
Team Vacation – Pack your bags! Amy treats her team members to an annual team trip to celebrate the accomplishments and hard work of our employees. No work — just play!
Health Insurance – Health is wealth, my friend! And we make sure that accessing quality healthcare is never a concern for members of Team Porterfield.
Bonus Potential – Hard work and smashing goals don't go unnoticed — or unrewarded! — here on Team Porterfield. We'll fill you in on all the deets about bonus potential!
Retirement Savings Plan – Roth or 401k…whatever your preference, we've got a generous match!
Financial Planning Assistance – You're an expert at a lot of things…why not add personal finances to that list! A team of professional wealth strategy partners is available to provide financial planning assistance however you'd like it, from retirement to personal finances to investing to saving.
Learning Opportunities – A mastermind, summit, or learning experience that will enrich your knowledge in your particular role? It's on us!
Life Coach Benefit – Pssst! We'll split the bill.
Charitable Donation – Your big heart is our favorite thing about you. It's our delight to make a donation in your name to a charity each year.
New Parent Leave – A benefit bundle of joy! Full-time team members receive 10 weeks of paid parental leave and an optional 2 weeks of unpaid leave.
Open positions
Fetching 4 day work week jobs...
Would you like a 4 day work week?