Alida
Creator of Total Experience Management. We help turn your customer truth into action.
4 day week during Summer
100-500 employees
Hybrid remote
Toronto, Canada
Who we are
Alida believes in a world where customers are respected as the ultimate source of truth. Because knowing the whole truth about your customers—even the parts that are hard to hear—can help companies make better decisions that drive long-term customer loyalty and growth. With the Alida Total Experience Management (TXM) Platform, leading brands like HBOMax, Adobe, Red Bull, and J.Crew turn their customer truth into action to power exceptional customer, employee, product, and brand experiences.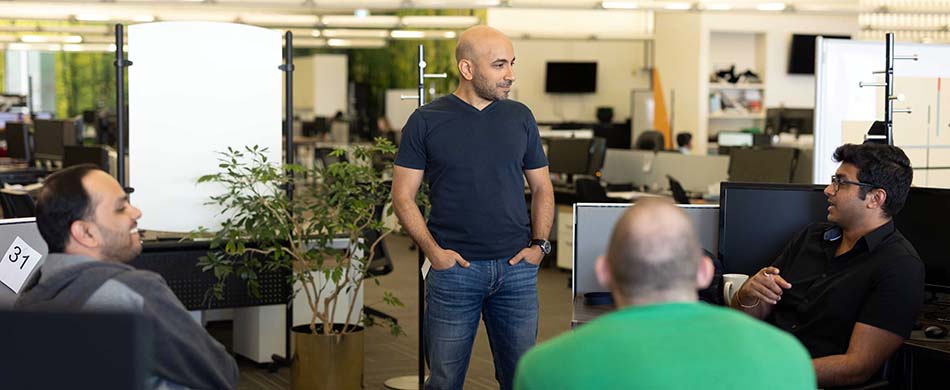 Founded over 20 years ago, Alida helps the world's largest brands improve their total experience with its team of 500+ experts across 11 countries.
We're industry challengers. Visionaries who work at light speed to help our customers innovate faster and take actions that drive growth. Our Total Experience Management Platform powers exceptional customer experiences for thousands of consumers all over the globe
Our values
At Alida, our core values are Bold, Empathetic, Curious, and Authentic. We live our values each day by celebrating the uniqueness of every Lider as we come together to work towards a shared goal. We celebrate the diversity of our ideas, beliefs, & backgrounds, & actively look for ways to include them in all aspects of our organization. We believe that with the strength of our differences, we collaborate more effectively with a true focus on our customers & a powerful view of the path forward.
Bold: We're not fans of the comfort zone and refuse to ever get comfortable sticking with what feels familiar.
Empathetic: We respect the full spectrum of ideas, emotions, and perspectives each individual has to offer.
Curious: We are seekers of knowledge and truth. We never stop searching for how to become better.
Authentic: We don't hide who we are or what we stand for. There is strength in our differences.

Working at Alida
Alida is a great place to work, and don't just take it from us:
Recognized as a Great Place to Work® 2021-2022
Recognized in 2022 as one of the Best places to Work®
Recognized as a Top Employer by British Columbia's Top Employers 2022
Our benefits
We provide 3 benefit plans for our people to choose from because your needs are unique & your benefit plan should be too! Our benefits include:
4 day work week (32hrs), every Friday is off!
Remote / hybrid working opportunities
Competitive company-paid benefits package offering medical, dental, vision, and more.
Company matched RRSP fund
Maternity and paternity leave top-up
A bonus day off on the anniversary of you joining the team
Five Alida family days - paid time off to support a range of family needs
Quarterly mental health focus weeks, including Fill Your Cup days
Flexible spending dollars towards health, lifestyle or RRSP
$250 home office fund
Much more
Open positions
Fetching 4 day work week jobs...
Would you like a 4 day work week?