Senior Developer
In November 2021 we decided to make our 4 day work week experiment permanent
100% salary
Remote, Canada only
Only considering candidates who are eligible to work in Canada ⚠️
At Coconut Software, Senior Developers are an essential part of growing our development teams. You are expected to perform at a high level and make strong contributions to rapidly and efficiently building solutions to revolutionize the banking experience at some of the industry leading financial institutions (with a focus on iteration, experimentation and stability).
You are known for your learning mindset and are passionate about sharing what you know through mentorship and delight in supporting other Developers in their own learning and growth. You have a positive attitude, a penchant for supporting others - and are known for your focus and dedication in getting the job done right.
Now, a bit about Engineering at Coconut:
We innovate on top of a modern solution stack consisting of web technologies (such as React and Laravel) utilizing a RESTful architecture, and backed by relational DBs (MariaDB and PostgreSQL) and deploy using Docker in an AWS environment
We don't follow rigid Scrum, but we do work in an agile, iterative way, and try to continuously improve and implement what works for us
Blameless culture and a continuous improvement mindset
YOU'RE FIRED UP TO:
Own a bit of People Leadership

Coach, mentor, guide & motivate other developers by sharing your own knowledge and experience
Contribute to hiring, training and developing new team members

Ensure Technical Delivery

Work in a full-stack capacity on core features of the product (appointments, schedules, client view, booking shortcuts)
Own & be accountable for features & high leverage coding projects
Contribute to determining the functionality, performance, scalability, reliability, realistic implementation schedules and system architecture for each assignment
Ensure delivery schedule is on track and keep the team informed of the progress
Help with code reviews, fix bugs, and provide technical advice and guidance

Participate in Planning and Architecture

Assist in requirements gathering, articulate updates, and subscribe to a customer first approach to software development
Design, code, and test major features in collaboration with team members from all aspects of the organization
Provide design documents and documentation to ensure efficient maintenance and code reuse
WHAT YOU BRING TO THE TEAM:
5+ years of SaaS development experience
Excellent communication and critical thinking skills
Experience writing / working with REST and associated technologies (JWT, JWE, etc)
Expert understanding of object-oriented programming; namely with PHP (ideally PHP 7+)
Advanced understanding of server-side software development, preferably with Laravel or CakePHP
Expert understanding of front end technologies; namely with Javascript, CSS, and React
Strong understanding of GIT and associated workflows (pull requests, code reviews)
MariaDB (MySQL) experience
Tech or team lead experience would be an awesome bonus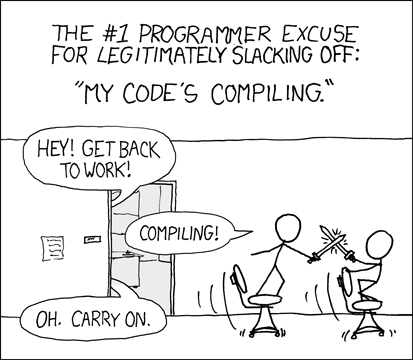 Our Investment in You:
"Cabana Days" - our version of a 4 Day Work Week! We work regular business hours Monday to Thursday. Then, we're encouraged to take Fridays off to rest, recharge, and do the things that make us happy!
Ability to do your job in a supported, but still flexible environment;
Supported professional development, learning & career opportunities - be supported in your growth journey!
Regular 1:1 coaching with your leader and regular connection to a passionate executive team
Work in a team big enough for growth but lean enough to make a real impact
A full range of benefits to keep you happy & healthy;
Competitive Salaries - we pay fairly based on experience and expertise, not your ability to negotiate!
Health & Dental Benefits, Virtual Care & Disability top up
Mental health online platform and counselling services
Annual Wellness Benefit ($1000 per year)
Opportunity to work remote - anywhere in Canada!
Employee Options - everyone shares in our success!
Internet Subsidy
Tiki Bucks Incentive Program - means everyone is entitled to earn bonuses
A People First Company - 4.8 rating on Glassdoor
Recently named #4 on the Top 10 Best Workplaces in Canada
Who we are, and what we do:
Mission We believe in a world where advisors can create long lasting relationships with their customers and operate more efficiently.
Values C ollaboration. H onesty. E mpathy. E levate. R espect. S haring.
Coconut Software makes it effortless for customers to connect with their bank or credit union. Our appointment scheduling, queue management, and video banking solutions are used by leading financial institutions across North America, including RBC, Arvest Bank, Vancity, and Rogue Credit Union. Organizations that use Coconut benefit from a seamless customer experience that improves NPS, reduces wait times, and increases conversion rates.
To date we have raised close to 40M and have been doubling revenue year after year. The team at Coconut has ambitious growth plans to continue to scale the business to new heights by owning the North American market and delivering innovative solutions to our customers.
Coconut has a company culture that is best in class. We foster a community that is unconditionally inclusive, and in return ask that our people contribute their differing perspectives, ideas and experiences for one common purpose: to advance the way people live and work in an environment of diversity, equity and inclusion and workplace belonging.
Some recent awards we're proud of include:
Coconut Software is committed to treating all people in a way that allows them to maintain their dignity and independence. We believe in integration and equal opportunity. We are committed to meeting the needs of people with disabilities in a timely manner, and will do so by preventing and removing barriers to accessibility and meeting accessibility requirements under the Accessibility for Ontarians with Disabilities Act, 2005.