Executive Assistant
In November 2021 we decided to make our 4 day work week experiment permanent
100% salary
Remote, Canada only
Only considering candidates who are eligible to work in Canada ⚠️
15 Month Contract
This dynamic position reports directly to the CEO of Coconut Software and is responsible for providing comprehensive support to both the CEO and Executive Team. This role requires the ability to think critically and proactively offer solutions to challenges with a high level of professionalism and confidentiality. As the Executive Assistant to the CEO you will be expected to exercise good judgment in a multitude of situations, with strong written and verbal communication, administrative, and organizational skills, and the ability to maintain a realistic balance across multiple priorities. The right candidate shows initiative, brings analytical and strategic thinking and a focus on the "big picture". You proactively anticipate the needs of the CEO, are able to communicate effectively across teams, and thrive with a high level of ownership behind the scenes.
You're Fired Up To:
Keep the CEO on point and on time with meeting preparation including preparation of reports, agendas and correspondence.
Manage the CEO's schedule and calendar.  Coordinate meetings, reschedule appointments, and provide daily briefings of where the CEO needs to be and when.
Coordinate and monitor the information that flows through the CEO office by managing email and mail correspondence.  Determine the priority level of triaging this information.
Coordinate and plan the Executive Team meetings and quarterly offsites. Includes all arrangements including agendas, invites and itineraries. Prepare and distribute  minutes, and other executive level communications as required.
Provide support to CEO on administrative tasks and assignments on an ongoing basis
Prepare presentations and business materials as required.
CEO travel management, accommodations, business events and dinners, as required
Handle personal assistance tasks
Keep track of all business expenses,  reconcile credit cards and submit expense reports
Accompany CEO on business travel when required and ensure schedules are managed appropriately while traveling for business.
Maintain a high degree of discretion and confidentiality
Perform additional duties and special projects as assigned by the CEO
What You Bring to The Team:
3+ years of experience supporting Executives (ideally C-suite)
Confidence & experience to manage multiple, potentially conflicting, changing priorities in a fast paced environment
Intuitive with a strong business sense with the ability to determine priorities and make sound judgment calls when needed
Proactive & resourceful, and service focused: Driven to anticipate executive needs
Tact, diplomacy, discretion, independent judgment and initiative used to work on assignments and communications of a sensitive and often confidential nature
Must be fully proficient with Google Suite (Slides, Sheets, Docs)
Strong knowledge of administrative principles and concepts
Strong analytical skills with high attention to detail, and the ability to meet strict deadlines
Project Management skills and ability to manage multiple projects simultaneously
Personable, professional with exceptional communication & relationship skills, and the ability to set priorities, expectations and limits when needed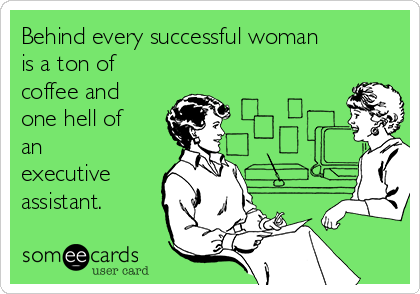 Our Investment in You:
"Cabana Days" - our version of a 4 Day Work Week! We work regular business hours Monday to Thursday. Then, we're encouraged to take Fridays off to rest, recharge, and do the things that make us happy!
Ability to do your job in a supported, but still flexible environment;
Supported professional development, learning & career opportunities - be supported in your growth journey!
Regular 1:1 coaching with your leader and regular connection to a passionate executive team
Work in a team big enough for growth but lean enough to make a real impact
A full range of benefits to keep you happy & healthy;
Competitive Salaries - we pay fairly based on experience and expertise, not your ability to negotiate!
Health & Dental Benefits, Virtual Care & Disability top up
Mental health online platform and counselling services
Annual Wellness Benefit ($1000 per year)
Opportunity to work remote - anywhere in Canada!
Employee Options - everyone shares in our success!
Internet Subsidy
Tiki Bucks Incentive Program - means everyone is entitled to earn bonuses
A People First Company - 4.8 rating on Glassdoor
Recently named #4 on the Top 10 Best Workplaces in Canada
Who we are, and what we do:
Mission We believe in a world where advisors can create long lasting relationships with their customers and operate more efficiently.
Values C ollaboration. H onesty. E mpathy. E levate. R espect. S haring.
Coconut Software makes it effortless for customers to connect with their bank or credit union. Our appointment scheduling, queue management, and video banking solutions are used by leading financial institutions across North America, including RBC, Arvest Bank, Vancity, and Rogue Credit Union. Organizations that use Coconut benefit from a seamless customer experience that improves NPS, reduces wait times, and increases conversion rates.
To date we have raised close to 40M and have been doubling revenue year after year. The team at Coconut has ambitious growth plans to continue to scale the business to new heights by owning the North American market and delivering innovative solutions to our customers.
Coconut has a company culture that is best in class. We foster a community that is unconditionally inclusive, and in return ask that our people contribute their differing perspectives, ideas and experiences for one common purpose: to advance the way people live and work in an environment of diversity, equity and inclusion and workplace belonging.
Some recent awards we're proud of include:
Coconut Software is committed to treating all people in a way that allows them to maintain their dignity and independence. We believe in integration and equal opportunity. We are committed to meeting the needs of people with disabilities in a timely manner, and will do so by preventing and removing barriers to accessibility and meeting accessibility requirements under the Accessibility for Ontarians with Disabilities Act, 2005.