TalentHub
We build winning teams for high-growth startups through value-based recruitment.
4 x 8hr days
100% remote
Tallinn, Estonia
Who we are
At TalentHub, we skyrocket growth-stage, venture-backed teams.
We're an Estonian-based recruitment agency that offers the service we have always dreamed of – a personal recruitment approach tailored to our partners' needs.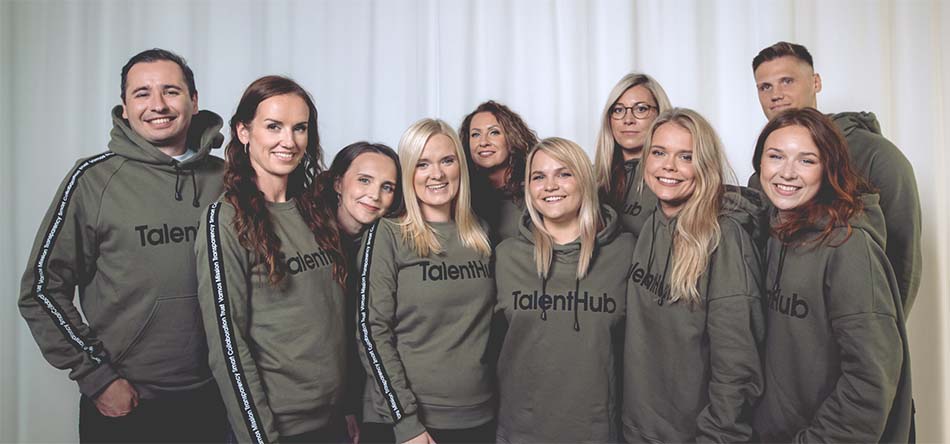 Since 2019, we have worked with dozens of local and global clients that are changing the world and found a home for hundreds of candidates.
How we work
TalentHub people aren't just service providers who complete tasks. Instead, we take the role of an internal partner. This allows us to be involved for the whole duration of the recruitment process, making us trusted recruitment partners to our partners.
Among our global client base, you can find exciting, purpose-driven companies who aspire to make a difference in the world. You'll have a chance to work closely with the leaders of these companies.
Our values
You can take these as our secret sauce to do our best work
We are transparent: Whether it's clients, candidates or our own team, our communication remains open and honest.
We work smart: Of course... we work hard too, but our environment helps us do our best work.
We collaborate: We don't compete with each other. We work together as a team.
We trust each other: We don't micromanage. Instead, we trust each other to get work done.
We VAMOS: Change happens fast in our team. If we see something that can be improved, we'll do it.
We are on a mission: What unites us is our common why, mission and vision.
Our benefits
4 day work week (32hrs!)
100% remote working opportunities (or work from our office in Tallinn, Estonia)
Flexible working hours
Autonomy to do your best work
Company retreats (we went to Spain last year)
Much more
Open positions
Fetching 4 day work week jobs...
Would you like a 4 day work week?