Springbok AI
London-based data science and ML consultancy specialised in conversational chatbots, NLP and computer vision.
4 x 8hr days
10-50 employees
100% remote
London, United Kingdom
Who we are
We are Springbok AI, a London-based boutique Artificial Intelligence (Machine Learning and Data Science) consultancy, founded in 2017.
Our mission is to democratise access to knowledge and information. We believe that AI has the potential to be the most powerful force for good of our time and we are committed to combining thoughtful design with AI to create meaningful user experiences.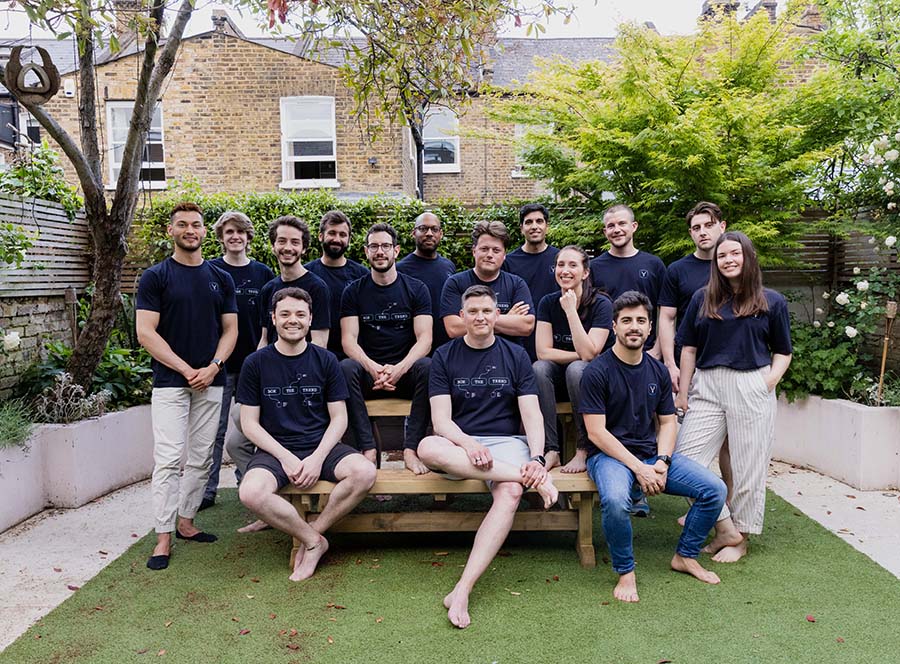 Why Springbok, you ask? Like Springboks we are lean, agile and fast to act. Our solutions are elegant, beautiful and make AI feel effortless. We work at the intersection of cutting-edge research, data and business challenges to make AI tangible and genuinely useful.
We specialise in Natural Language Processing and Machine Vision, meaning we work with language, video and image-based data to help people and companies work smarter instead of harder, enabling them to focus on work that matters.
We design, develop and deploy intelligent software into our clients' systems at global companies like Flutter, Henkel and Hogan Lovells. The tools we build deliver insights for augmented decision-making, enable next-level efficiencies and unlock new revenue opportunities for our clients.
Our team
We're a tight-knit team built on the values of respect, transparency and ownership.
The combination of our diverse academic backgrounds - Physics, Neuroscience, Mathematics, Engineering, Chemistry, Psychology, Politics, etc - and our ability to draw on the latest findings in scientific research enables us to offer cutting-edge solutions to our clients that make AI real.

We look forward to meeting you if you enjoy advocating for and driving change as well as creating features or projects that solve a business challenge. You'll be part of an innovative team that mostly works in agile and specializes in using the latest AI technologies to provide world-class solutions to challenging and emerging business needs.
Our technical & business solutions are fairly diverse. As such, you'll work on projects that range from digital messaging platforms to artificial intelligence and machine learning-based software.
Working at Springbock.AI
Springbok was remote before everyone else was doing it. We're still 100% remote (although you can come into our London office if you like!) and operate on trust. If you want to work from another country for a month or two - no problem!
You'll get lots of time to switch off. We have an average of 38 days annual PTO, incl 1 week shut-down for Xmas.
As of mid-July, we're experimenting with some changes, including a 4-day work week! You'll get to be part of that, and if successful we'll implement it going forward.
We focus on outputs, not inputs. This isn't the greedy bookstore, you aren't expected to respond to slack/email out of hours.
We're a team of obsessed learners. Expect to get as much training as you want, be it on the latest API framework, machine learning approach or DevOps tooling.
Our benefits
4-day work week experiment (June-Dec 2022). We'll reevaluate this in December 2022
Average 38 days off per year (25 days holidays per year + 8 English Bank Holidays + company-wide one week time off between Christmas and New Year)
Pension plan (5% company contribution)
£1,200 per year for health and well-being
£500 per year travel and holiday stipend
£1000 referral bonus when we hire someone you recommend!
Unlimited budget for learning and development
Access to conferences, internal AI courses and training material
Flexible and remote working
WeWork All Access Pass if you need it (we're often in Southbank together!)
Team off-sites, eg In France
Open positions
Fetching 4 day work week jobs...
Would you like a 4 day work week?