Search Intelligence
Digital PR Link Building agency - the world's PR links supplier.
4 x 8hr days
10-50 employees
Hybrid remote
Witney, United Kingdom
Who we are
We are one of the fastest-growing digital PR agencies in the world, serving established businesses with the best high-tier, press backlinks in the world.
We build backlinks on The Guardian, Bloomberg, ITV News, Yahoo News, MSN, TechRadar, and hundreds of other high-tier publications, that will give you an unfair advantage, whilst your competitors are using old-school, lower-tier link building methods.
Our team
Our team and culture is our secret weapon.
We are the rebels, the misfits, the trouble-makers. And yes, we challenge the status Quo.
The energy in our team is comparable to the one seen in The Wolf of Wall Street movie.
Our team consists of dozens of PR experts, data analysts, researchers, developers, and SEO specialists, form a plug-in organism that acts as a heavy-artillery department for your organic performance.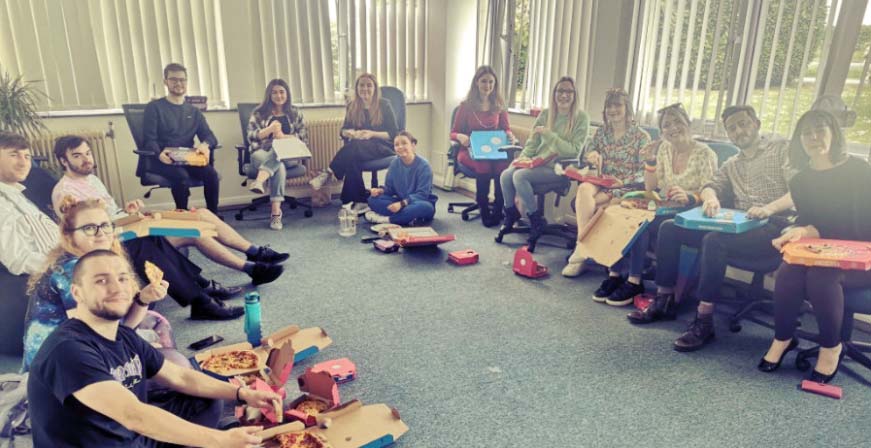 Our benefits
At Search Intelligence we put work-life balance first - and reward good work. Here a list of our benefits:
4-day work-week (Friday always off)
33 days of holiday annual leave (incl. Bank Holiday)
+7 days annual full wage sick-pay
+5 days of annual compassionate leave
Complete Employee Assistance Program, free health & wellbeing support
Regular pizza days
Beer and Smoothie Friday
Company events
Regular, paid hotel rooms for remote team wanting to work from office for a few days
Spanking new high-end Windows/Apple desktop or laptop computer
Brand new AirPods
Workplace pension
£1,000 a year training budget
Work from home / hybrid
Super-casual dress
Gym membership
Electric Car Scheme - you will drive an electric car after you become an established team member, through the salary sacrifice scheme
Aggressive bonus scheme
Super-kind and compassionate team members
Open positions
Fetching 4 day work week jobs...
Would you like a 4 day work week?