Reboot
Built on research, driven by creativity. We are a digital marketing agency that specialises in making brands relevant.
4 x 9hr days
10-50 employees
100% remote
London, United Kingdom
Who we are
Reboot is not an ordinary SEO Company. Our success emanates from the perfect balance we have achieved. A balance that encompasses skilled analytical SEO professionals with the creativity of our graphic designers. A flawless recipe of inquisitive journalists with tenacious researchers; Our savvy social media experts perfectly complementing our talented web designers. All in-house, right here in the UK.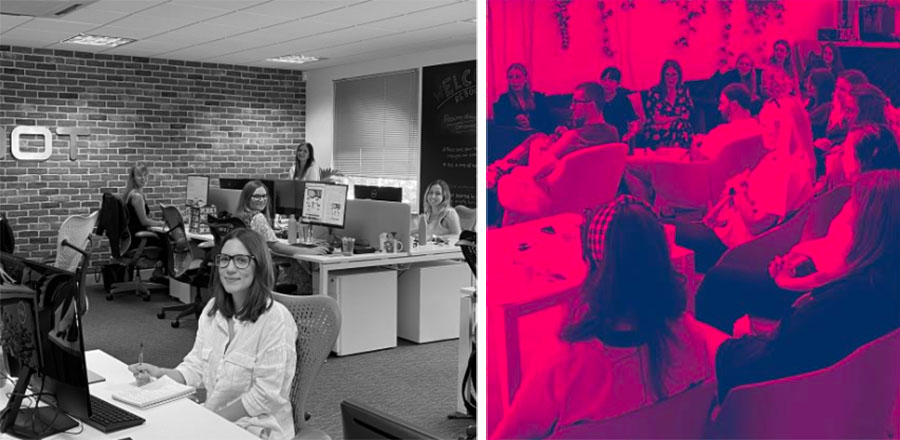 We innovate. Our pioneering research is legendary amongst the SEO industry. We carry out scientifically controlled experiments and studies that are continuously challenging the traditional views of SEOs. The ones we do decide to share with the rest of the world have revolutionised the way people think about the basic tenets of SEO. The ones we keep to ourselves, give us the edge that separates us from even the best known competitors. We don't learn from others. Others learn from us.
Working at Reboot
We are an award winning digital marketing agency who carry out all thing marketing related for blue chip clients including USwitch, Confused.com, Just Eat, OnBuy, Nord VPN and E Toro and others like them.
We're a 50-strong team of in-house search engine optimisation and digital marketing specialists will helping brands dominate their field.
Employee benefits
At Reboot we value having a great work-life balance, that's why we offer:
4 day work week (35hrs, Fridays are off)
100% remote working opportunities
Company pension
23 days holiday plus bank holidays
Private health insurance
Bonus
Flexible working hours
And more
Open positions
Fetching 4 day work week jobs...
Would you like a 4 day work week?