Phantom Buster
PhantomBuster opens a new era of lead generation.
4 x 9hr days
50-100 employees
100% remote
Paris, France
Who we are
PhantomBuster's mission is to allow everyone to automate any action on the web.
As the market leader in automating lead generation, we allow businesses to grow faster (and save time in the process). Our product empowers sales and marketing teams to effortlessly search for, and connect with, their dream clients on Twitter, Facebook, LinkedIn, Instagram, and other online platforms. Plus, you don't have to be an expert coder or a technical genius. In just a few clicks, you can set up your own Phantom right away.
Working at Phantom Buster
At The Phantom Company, we are creative people with kind souls and a focus on common sense. We don't think that working long hours or 5 days a week is more effective or necessary. Surprising, huh?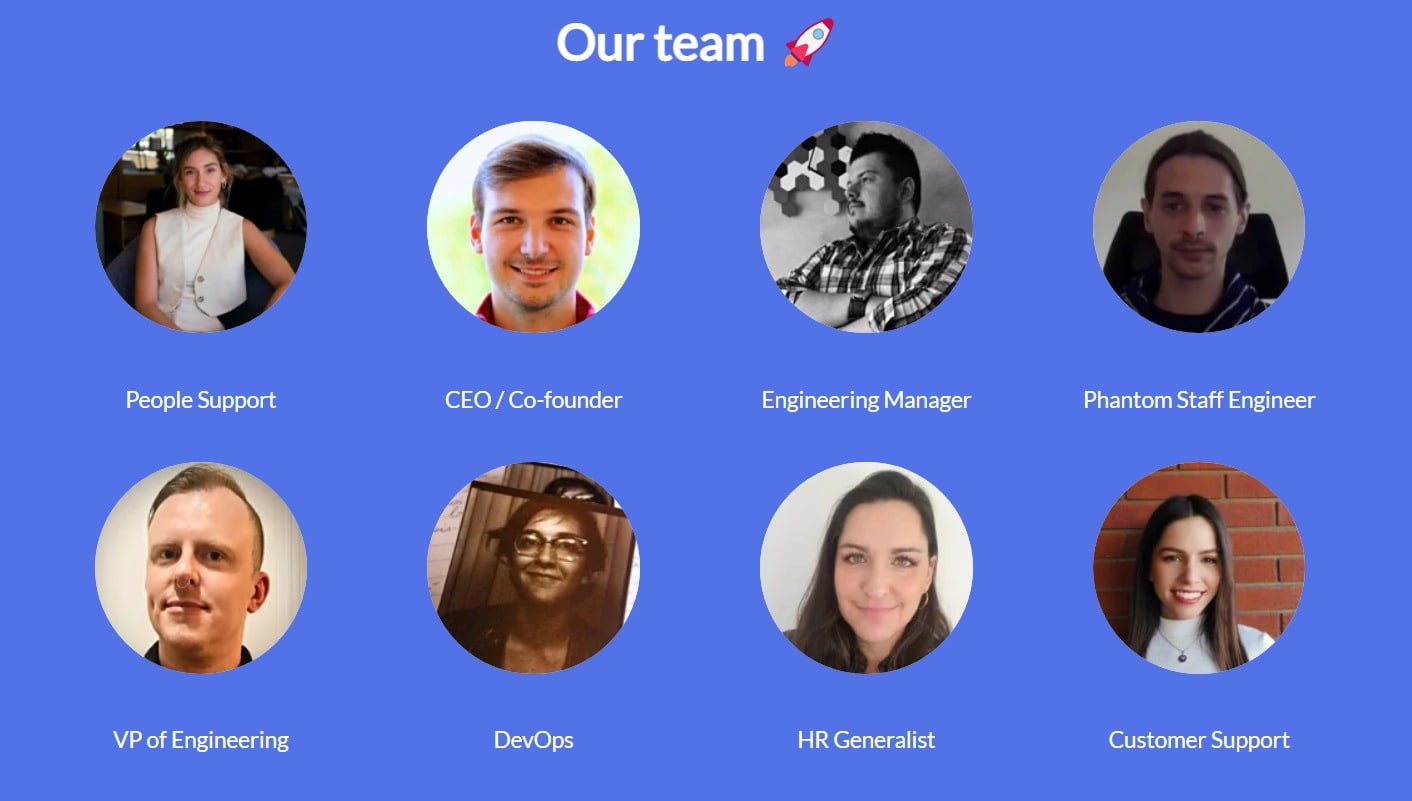 And because we believe in making everyone's work easier, we offer all our employees:
A remote-first, wellbeing-oriented culture with the possibility of a 4-day work week. We work smart and fast, just the way we allow our customers to work.
A self-funded, profitable company that is growing sustainably with a long-term focus. Exactly what we want to help our customers achieve
A diverse, international team that values humility, rationality, and honesty. Evervone has the freedom to make an impact within the company, the same way we hope our product impacts our customers
Employee Benefits
Here's an extensive list of the benefits and perks of working at Phantom Buster:
International team
Fully remote company
Fun team building events
Possibility to work four days a week (paid 5)
BSPCE (equity)
€40/month for your Internet connection
Home office budget up to €1500
100% of an Alan Blue subscription
Lunch vouchers ("Tickets Resto") with Swile - €8 (50% The Phantom Company) / worked day
Partnership with MokaCare
Leeto benefits of €70 a month for sports membership, Netflix, Spotify or other cultural expenses
Nursery with Babilou
Up to €50 per month for books
Would you like a 4 day work week?