MyCheckins
Save time and align priorities with team check-ins on Slack and Teams. Setup in 2-min, free forever for early bird users.
4 x 8hr days
~10 employees
Hybrid remote
West New York, United States
Who we are
We are MyCheckins, nice to meet you! We're helping teams to focus, improve productivity, save time, and navigate the challenges of remote and hybrid work.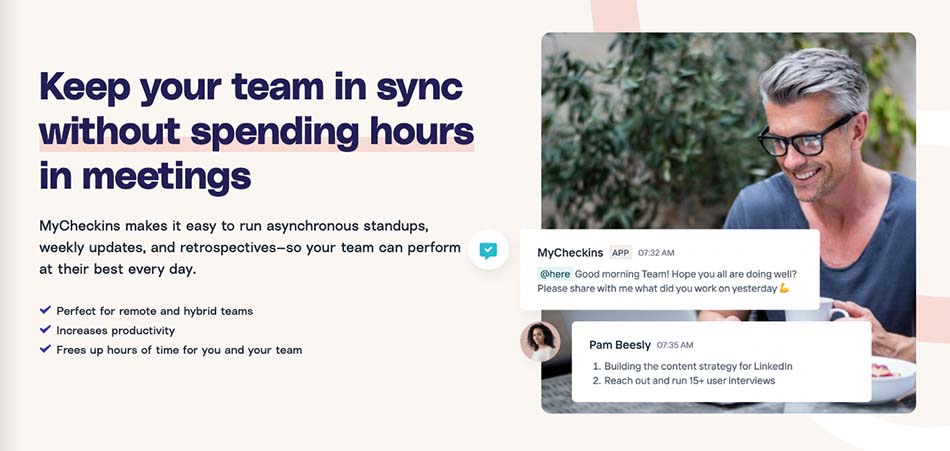 MyCheckins makes it easy to run asynchronous standups, weekly updates, and retrospectives—so your team can perform at their best every day.
Our mission
Our mission is to help teams achieve great things together and to build world class productivity tools that help teams achieve more – in less time.
We believe that the tools you use are more than a purchase on a billing sheet. They are a representation of who you are and what you believe in.
When you empower your team with the right tools – you enable people do their best work, move faster, be more creative, and build better products,
Our team
We're a small team of passionate, like-minded creators spread out across three different time-zones. We've spent the last seven years building procurement solutions for a number of clients in the US Federal Governement.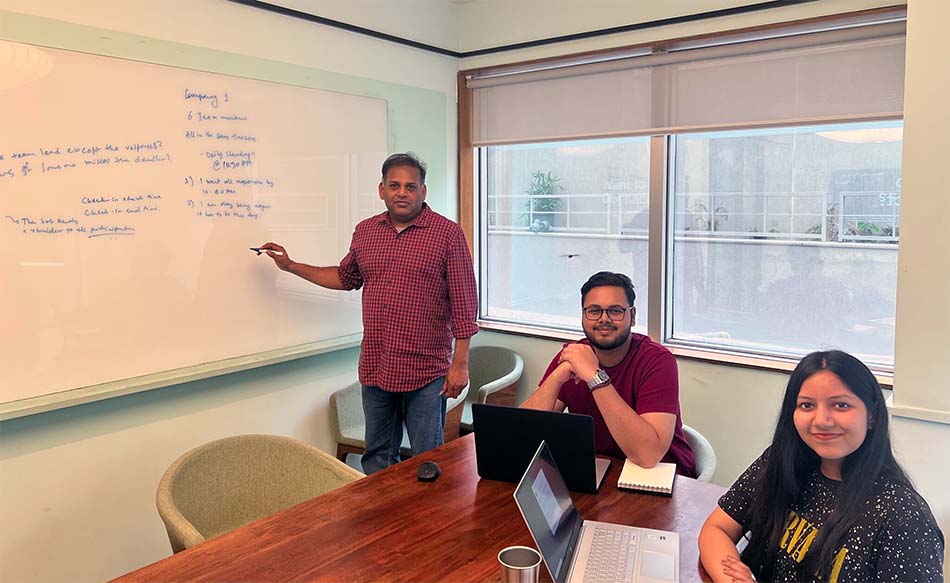 Our work has led us to spend time with some amazing people and learn what makes software truly work for teams of all shapes and sizes. Our team has been fully remote and async since 2014 (and we love it!).
Our benefits
We value our team's work-life balance and look to avoid burnout at all costs. That's why we offer:
4 day work week (32hrs)
100% remote working
Fully flexible asynchronous working
Open positions
Fetching 4 day work week jobs...
Would you like a 4 day work week?