Homerun
Homerun is the hiring tool for small businesses with big hearts.
4 x 8hr days
10-50 employees
100% remote
Amsterdam, Netherlands
Who are we
We believe small businesses are some of the most interesting and meaningful places to work. What they lack in size, they make up for with creativity, purpose, and character. For these companies, we're building a modern hiring platform embracing culture, creativity, and community.
Our product is an all-in-one tool that lets teams publish beautifully styled job posts and customized application forms; communicate with candidates and review candidates together as a team. All from one simple and beautiful app. Homerun is hugely successful in The Netherlands and now it's time to let the entire world know we exist.
Working at Homerun
We're a small team that makes a big impact. You'll love working with us if you're positive, thoughtful and balanced.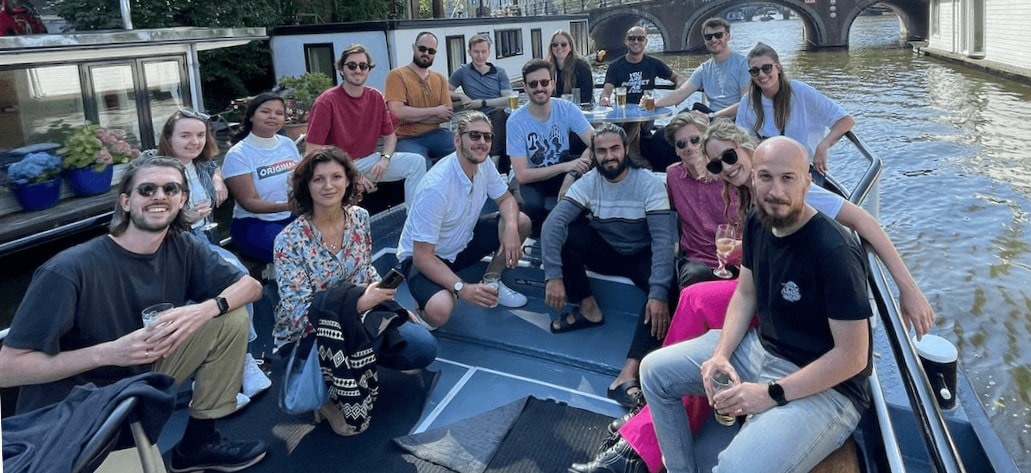 As a company founded by designers, we are fanatical about creating high-quality experiences for our customers and their candidates. We do things our own way — or what we believe is the right way — which has delivered us labels like "unpredictable" and "weird" which we wear proudly.
Employee Benefits
We offer the following to all our employees:
4 day work week (32hrs @ 100% salary). Choose between Monday, Wednesday or Friday off
Remote working
E-book allowance
Gym allowance
Headspace account
L&D budget
Pension contribution
Generous vacation policy
Mental Healthcare
And more
Would you like a 4 day work week?