Friendly Design Co
We are a strategic design studio that collaborates with organizations who repair our world & strengthen our communities.
4 x 8hr days
10-50 employees
100% remote
Washington, United States
Who we are
We're a strategic design studio and certified B Corp that builds impactful brands and websites with organizations who repair our world and strengthen our communities.
Design can do more than look good— it can do good too. Design should accomplish objectives, meet long-term organizational goals, and foster change. We achieve this by working side by side with passionate individuals, great organizations, and the communities they serve.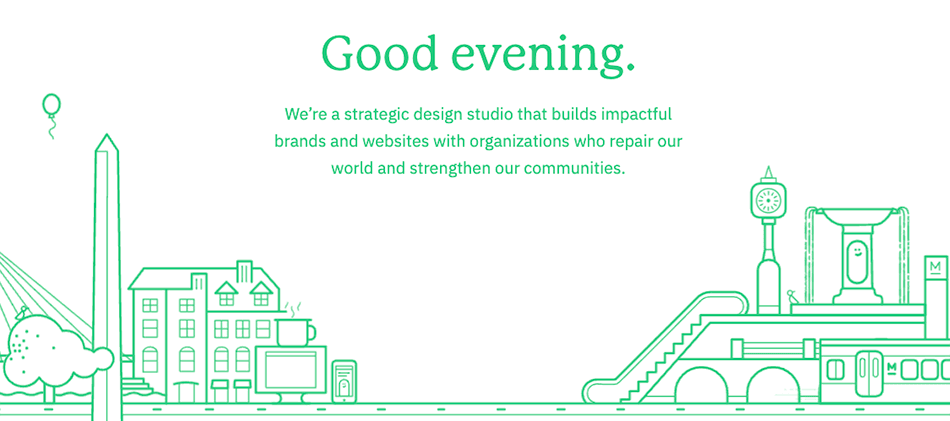 Friendly Design Co is a certified B Corporation that works with social impact clients who not only believe in doing good work for their communities and the world around them, but who also respect our process and people. We are purposeful, practical, and thoughtful while being open, spirited, and fun.
We create delightful experiences for our clients and their audiences and design the best possible solution to the challenge at hand.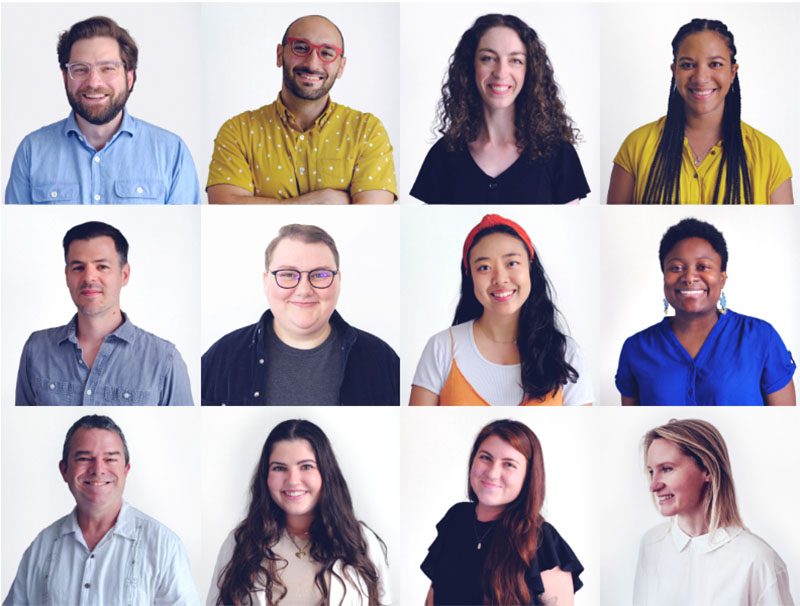 Our values
We believe design is an inherently collaborative process that demands Friendly dialogue. Good design doesn't sacrifice form or function—it performs a Friendly balancing act. At its best, design solves problems with solutions that are user-Friendly, client-Friendly, and community-Friendly.
Give Shits: Our work looks good, and does good in the world.
Plan: Structuring our work helps us generate new ideas and communicate better
Problem Solve: We ask a lot of questions, then iterate to create practical and exciting solutions.
Geek Out: We ♥ technology, fonts, hex colors, tacos, puppies, emojis—the list goes on. Our passions make our work better.
School. (v.): We learn constantly and educate often. We constantly seek new and better methods and share best practices.
Collaborate (and listen): Great results require teamwork. We complement our clients' expertise with our own to help meet their goals.
Make friends: It's all in the name. We're a supportive group that builds lasting relationships with each other and our clients.
Live life: Work is a part of life, not all of life. Get outta here… go live it.
Play: Our work is fun, and we enjoy doing it. No really. We love this.
Employee benefits
At Friendly Design Co, we value having a great work-life balance - that's why we are currently trialing a 4 day work week (32hrs) at 100% salary. Our full benefits include:
4-Day work week (in trial period)
Medical insurance from one of our Gold Tier plans
Full Dental and Vision Insurance
Life and Disability Insurance
Generous PTO, medical leave, and Holidays
Up to 12 weeks of concurrent Parental leave
Simple IRA with employer matching
Health Care and Dependent Care Flexible Spending Accounts
Professional development budget
Membership dues for professional association of your choice
State-of-the-art workstation
And more
Would you like a 4 day work week?