Expath
We equip people with the knowledge and skills to meet the challenge of moving abroad.
4 x 8hr days
50-100 employees
Hybrid remote
Berlin, Germany
Who we are
Expath is more than just a language school: in addition to German and English classes online and at our schools in Mitte and Neukölln and inside Berlin's best startups and tech companies, we help expats with work permits, the job search, finding a flat and more!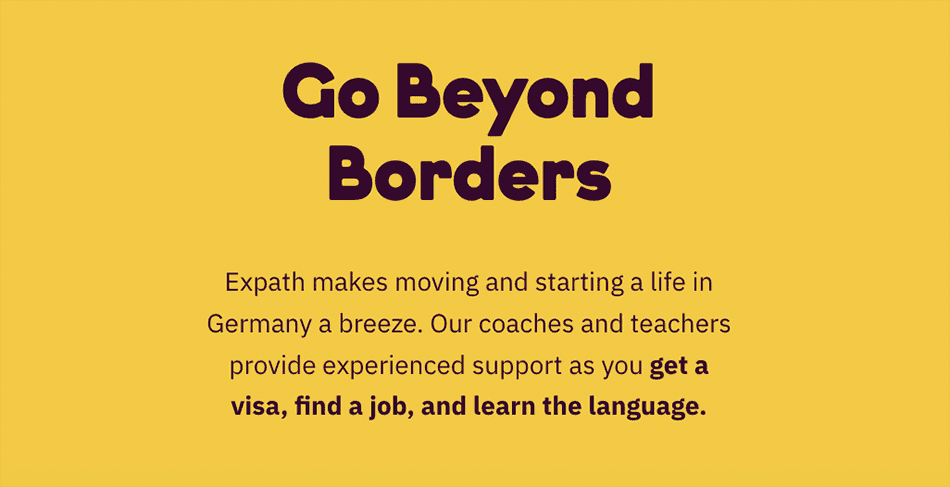 Our aim is to help expats get living, get working and get speaking in Germany.
What we do
We equip expats with the knowledge and language skills they need to make a new place their home – and helps companies relocate employees for the long-term.
We empower people to meet the challenges of relocating and stand by their side whenever they need help.
Our culture
Expath treats people as the individuals they are. Not only do we welcome people of all identities and backgrounds, we engage with their stories in order to learn from them.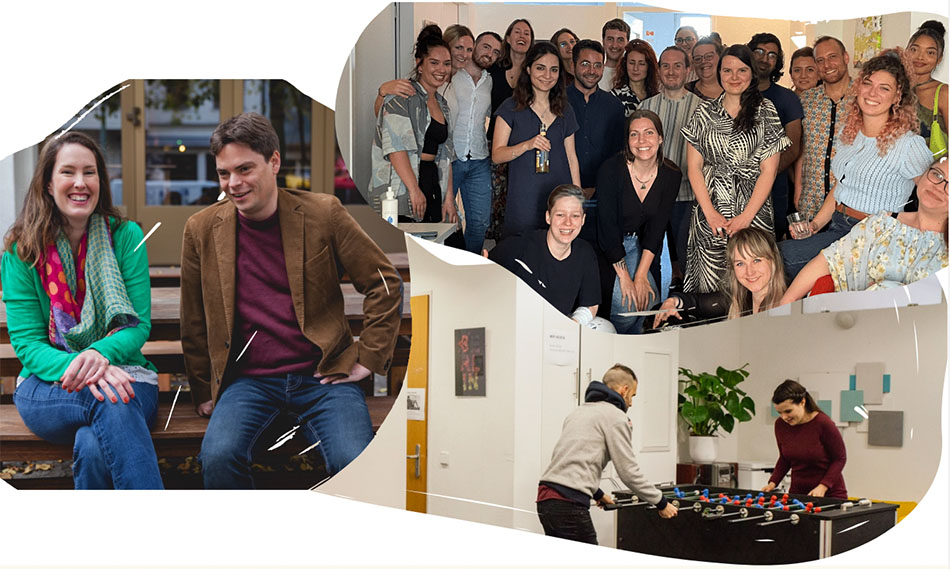 We live by our values:
Clear: No matter if it's bureaucracy or language learning, we simplify the complex.
Authentic: No hiding behind complicated language or empty promises. We bring our whole selves to work.
Curious: There's lots to discover. We never stop exploring and growing.
Empathetic: We've been in your shoes. In all we do, we keep the expat experience in mind.
Our benefits
4 day work week (32hrs)
Flexible working hours
Remote working opportunities
A diverse team (from 20 countries!)
Competitive compensation with merit-based increases
Subsidized BVG Abo
Company pension with contribution matching
Professional development workshops, German language classes, etc.
A supportive, fun, and international environment with extremely nice and funny colleagues - Work with the nicest team in Berlin!
Open positions
Fetching 4 day work week jobs...
Would you like a 4 day work week?