Close
The best sales automation CRM for inside sales teams.
4 days @ 80% salary
50-100 employees
100% remote
San Francisco, United States
Who we are
Since 2013, we've been building a CRM that focuses on better communication, without the hassle of manual data entry or complex UI.
Our goal: double the productivity of every sales rep.
We're a bootstrapped, profitable, 100% remote team of thoughtful humans who value autonomy and impact. We're eager to make a product our customers fall in love with over and over again.

Today, we're 60+ team members from around the world—supporting and coaching thousands of customers to growth every single day.
Our values
Our values act as a compass to guide our decisions––big or small, internal or customer-facing. Whether you're a Close customer or considering joining our team, you'll see these values in action.
Build a house you want to live in: Examine long-term thinking & action.
No BS: Practice transparency and honesty, especially when it's hard.
Invest in each other: Build successful relationships with your coworkers and customers.
Discipline equals freedom: Keep your word to yourself and others.
Strive for greatness: Constantly challenge yourself and others.
Our most notable core value is to build a house you want to live in. We'd like to live in a 'house' with abundant water, clean air, and renewable energy sources that allow for future generations to live freely on our planet.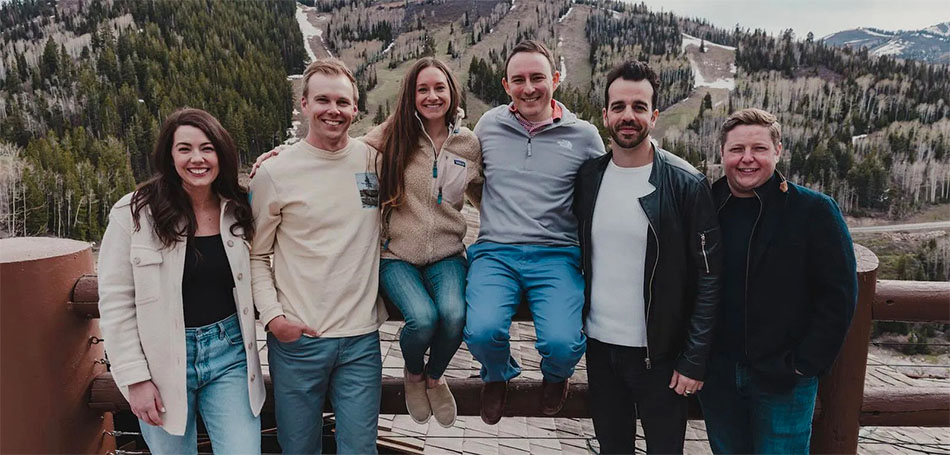 That's why we donate 1% of our revenue to Stripe Climate. Our contributions––along with those of many other ambitious businesses––promote research and use of technology that removes carbon dioxide from our atmosphere. There is no greater challenge than reversing the effects of climate change. Close is proud to commit resources to help solve this challenge.
Our benefits
Ready for a new challenge? We're looking to make our team even more awesome. If you get excited about SaaS and sales, let's chat.
Being a part of the Close team means:
Option to work 4 days @ 80% salary
100% remote company since 2016 (we believe in trust and autonomy)
Flexible working hours
Medical, Dental, Vision with HSA option (US residents)
401(k) with 6% match (US Only)
Annual team retreats
5 weeks PTO + 2 week Winter Holiday Break
2 additional PTO days every year with the company
1 month paid sabbatical every 5 years
Coworking stipend
Paid parental leave
Contributor to Stripe's climate initiative
Open positions
Fetching 4 day work week jobs...
Would you like a 4 day work week?