Azavea
Advanced geospatial technology and research for civic and social impact.
4 days @ 80% salary
10-50 employees
100% remote
Philadelphia, United States
What we do
We create software and data analytics for the web. We are a mission-driven company, using our twenty years of geospatial expertise to help our clients address complex civic, social, and environmental problems.

Who we are
We are a certified B Corporation that applies geographic data and technology to promote the emergence of vibrant and sustainable communities while advancing the state-of-the-art through research.
We believe in the power of technology to improve communities and our planet. Since 2001, we have been stretching the possibilities of geospatial technology to enable our clients to answer complex questions in a wide range of domains: urban ecosystems, water, infrastructure planning, economic development, public transit, elections, public safety, energy, and cultural resources management, to name a few.
Our values
Working with us is different than with many other professional services firms. As a certified B Corp, our values impact every aspect of how we operate and work with our partners.
Own your work
Be kind, humble and respectful
Create more value than you capture
Default to transparency
Never stop learning
Working at Azavea
Our Philadelphia office is located in a brightly lit office on the 5th floor of a converted factory building in the Callowhill neighborhood. It's just a short walk from Center City, the Reading Terminal Market and SEPTA subway and regional rail stations.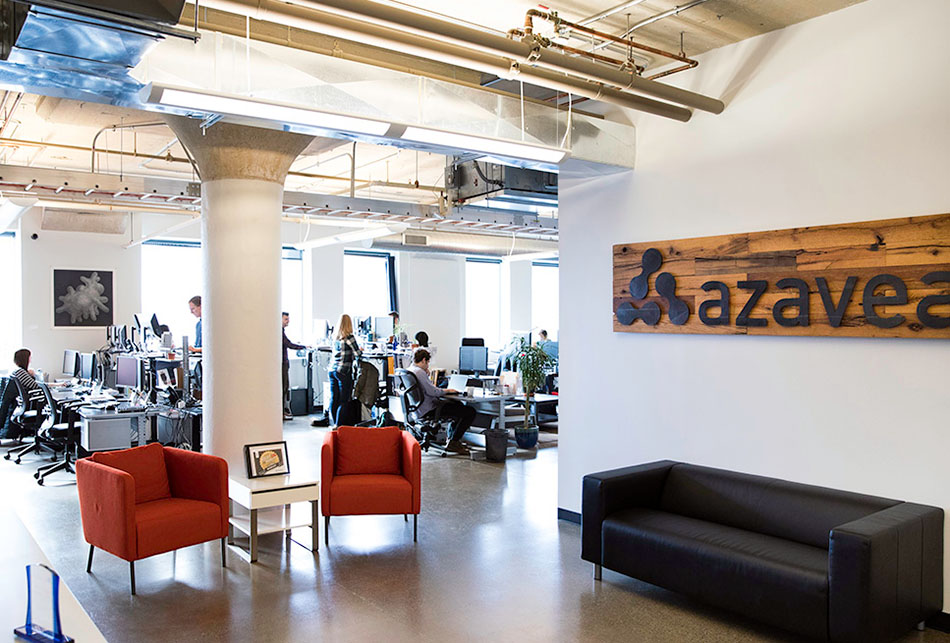 We are also open to remote working.
I have never known another company quite like Azavea. This is a group of incredibly intelligent, talented, and impact-driven people with big aspirations. Personally and collectively, we aim to contribute to the solution to any environmental problem – and that sets us apart from all the rest. Jessica (Product Manager • she/her)
Our benefits
Azavea puts significant resources towards benefits that will enrich and support our staff's personal lives; we believe that outside interests and experiences make Azavea a better place.
Open to a 4 day work week (80% salary) after 6 months probation period
100% Health, vision and dental insurance
401(k) 4.5% contribution
Generous PTO policy
Flexible working arrangements
Remote working
Student loan repayment assitance
Child care subsidies
And more!
Profit sharing
Bicycle commuting subsidy
Disability insurance
12 weeks of fully paid paternal leave + 4 weeks unpaid
Childcare subsidy (up to $6k per year)
Training & education assitance ($5k per year)
Open positions
Fetching 4 day work week jobs...
Would you like a 4 day work week?